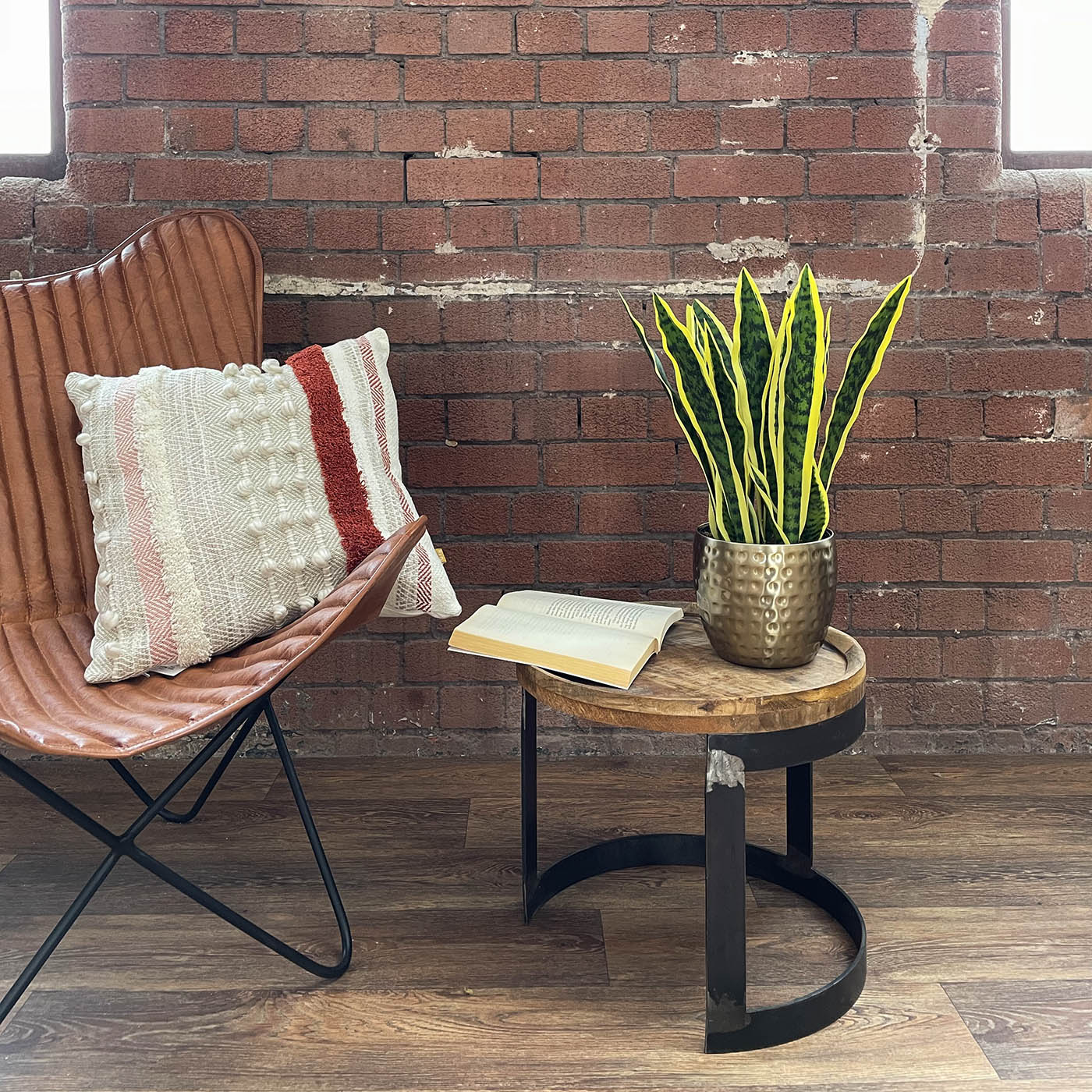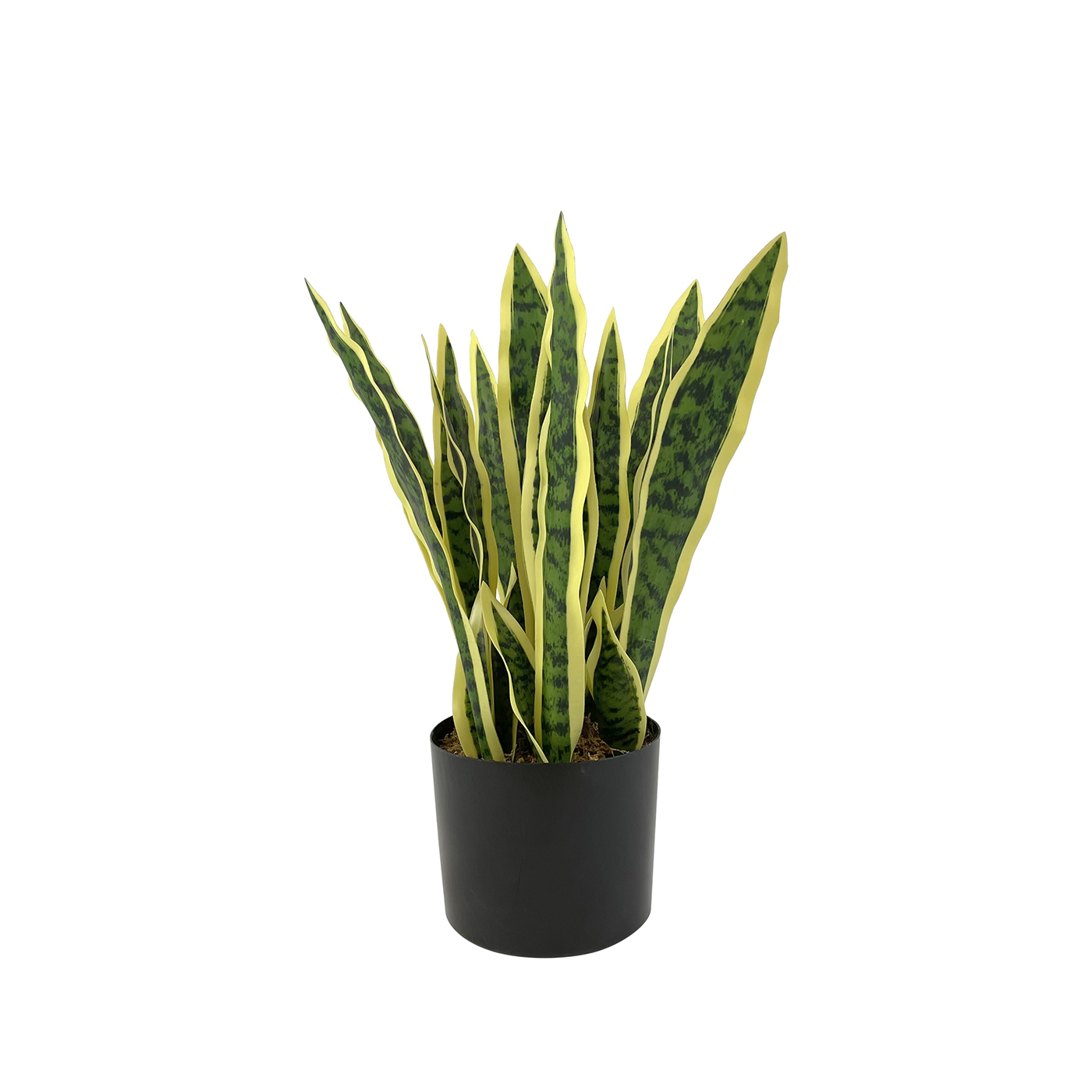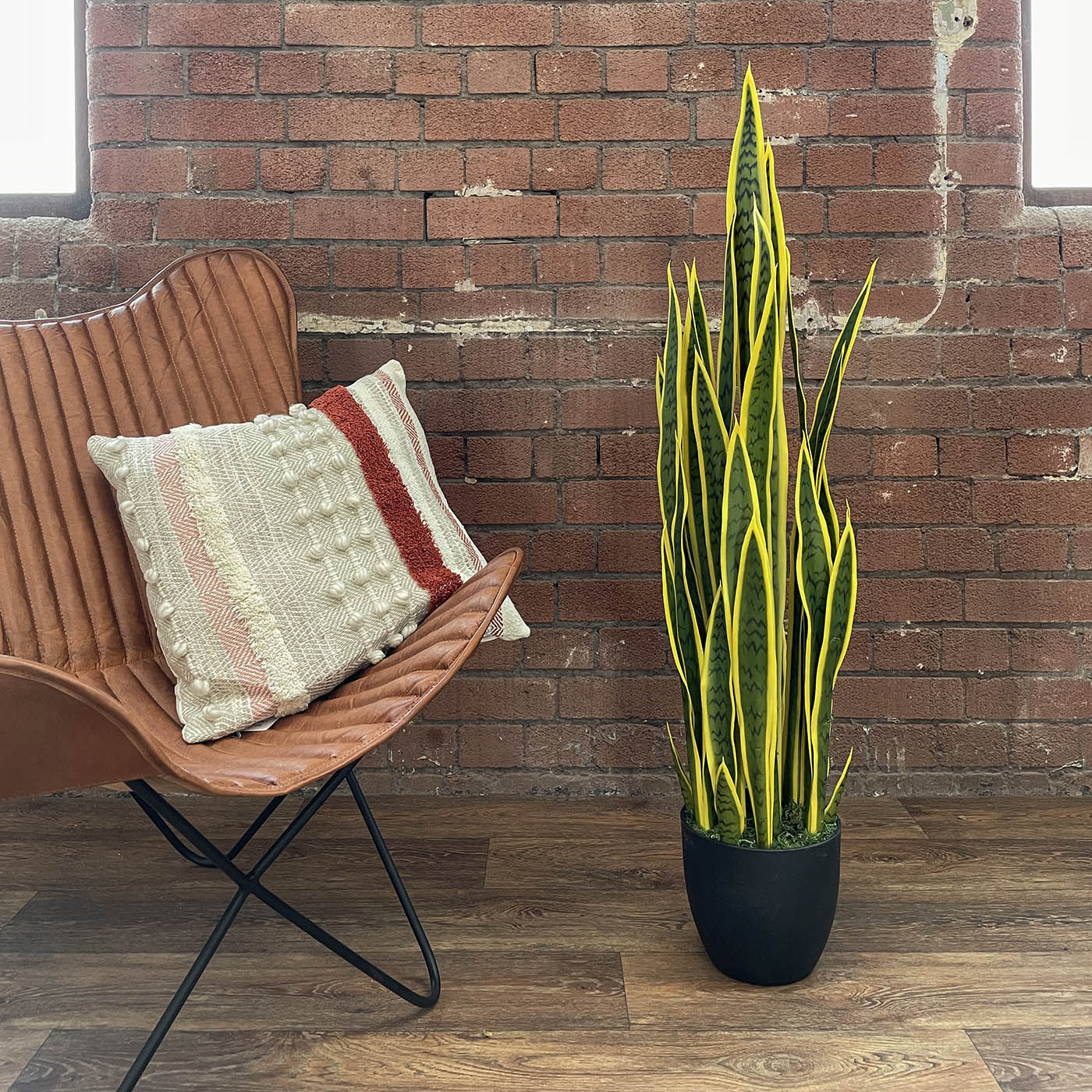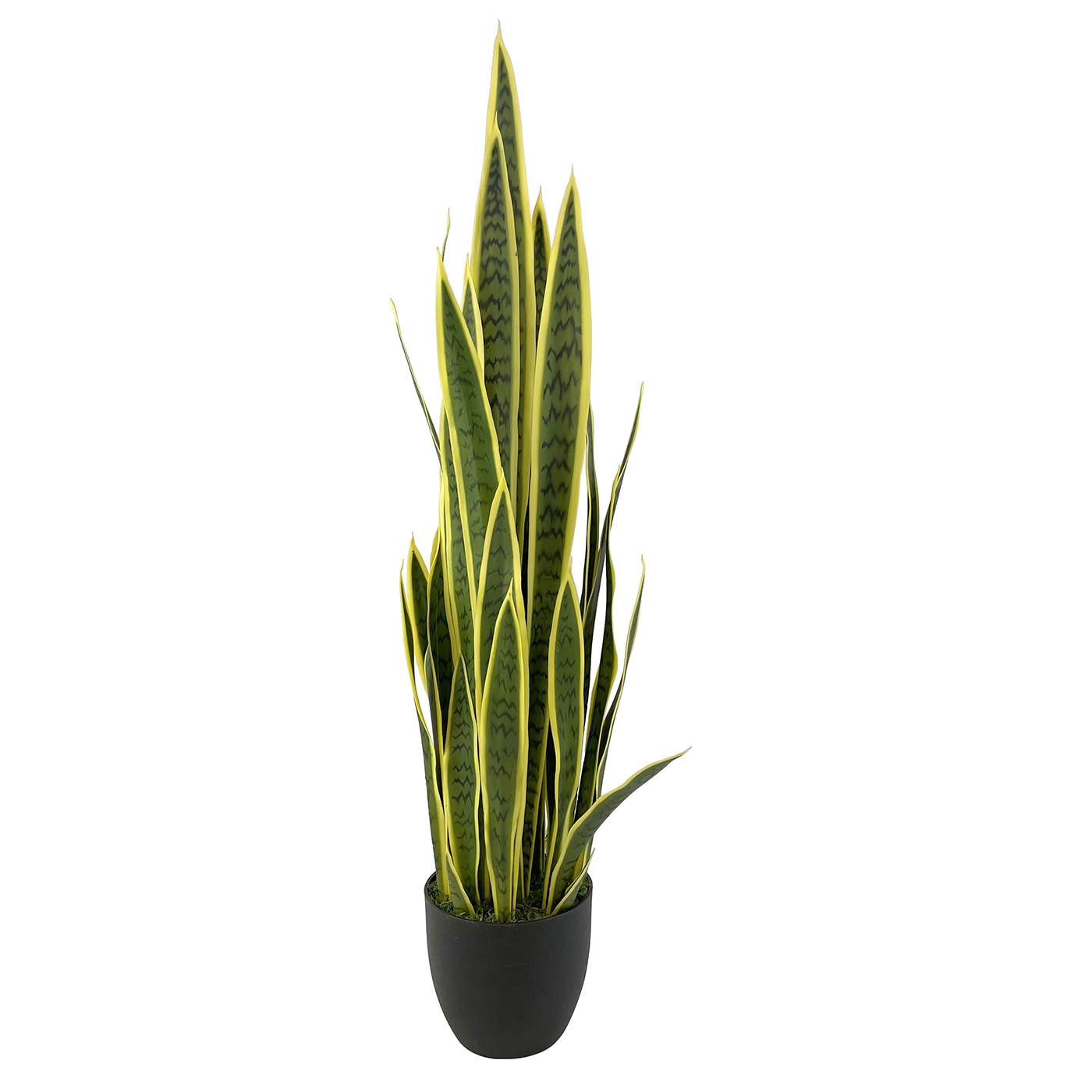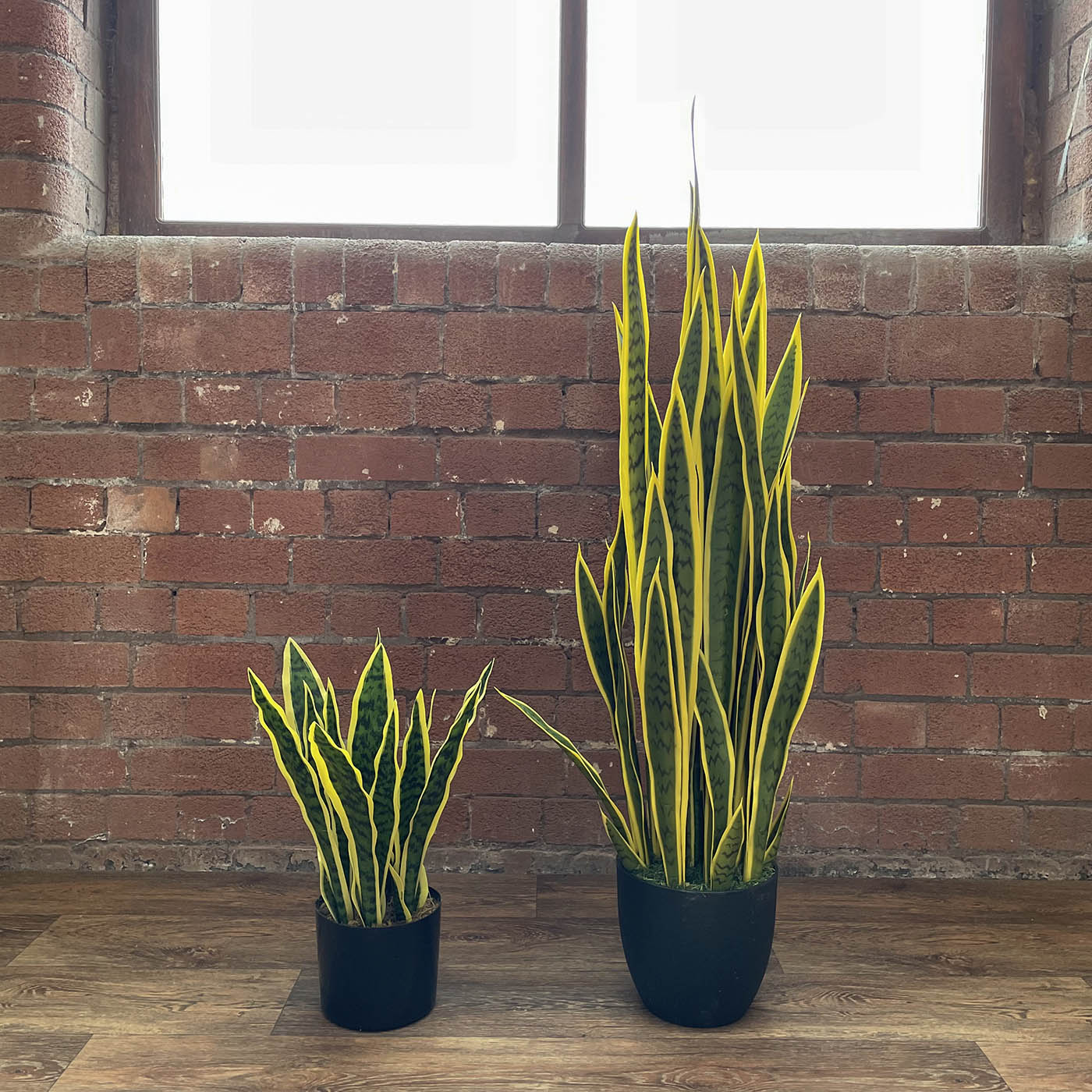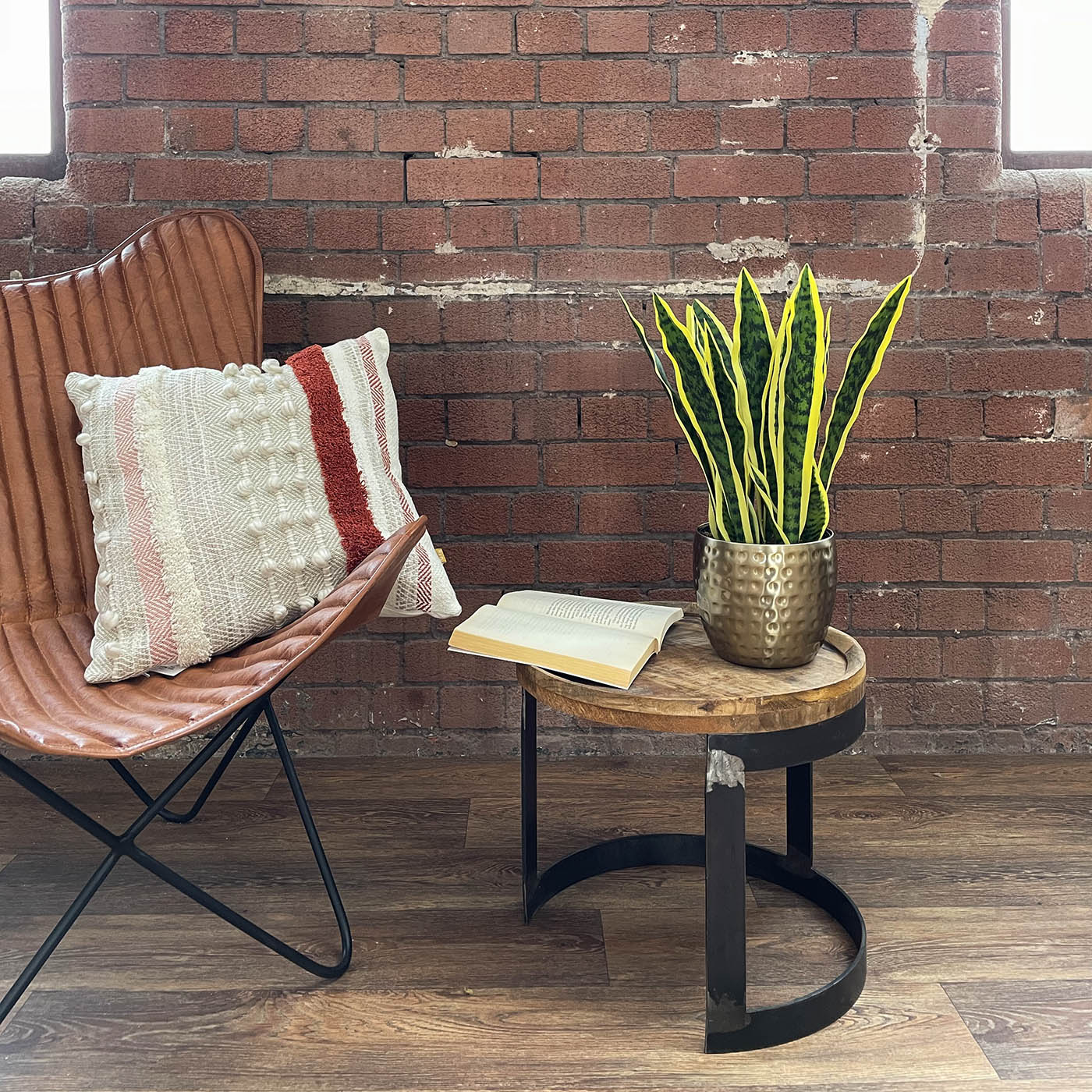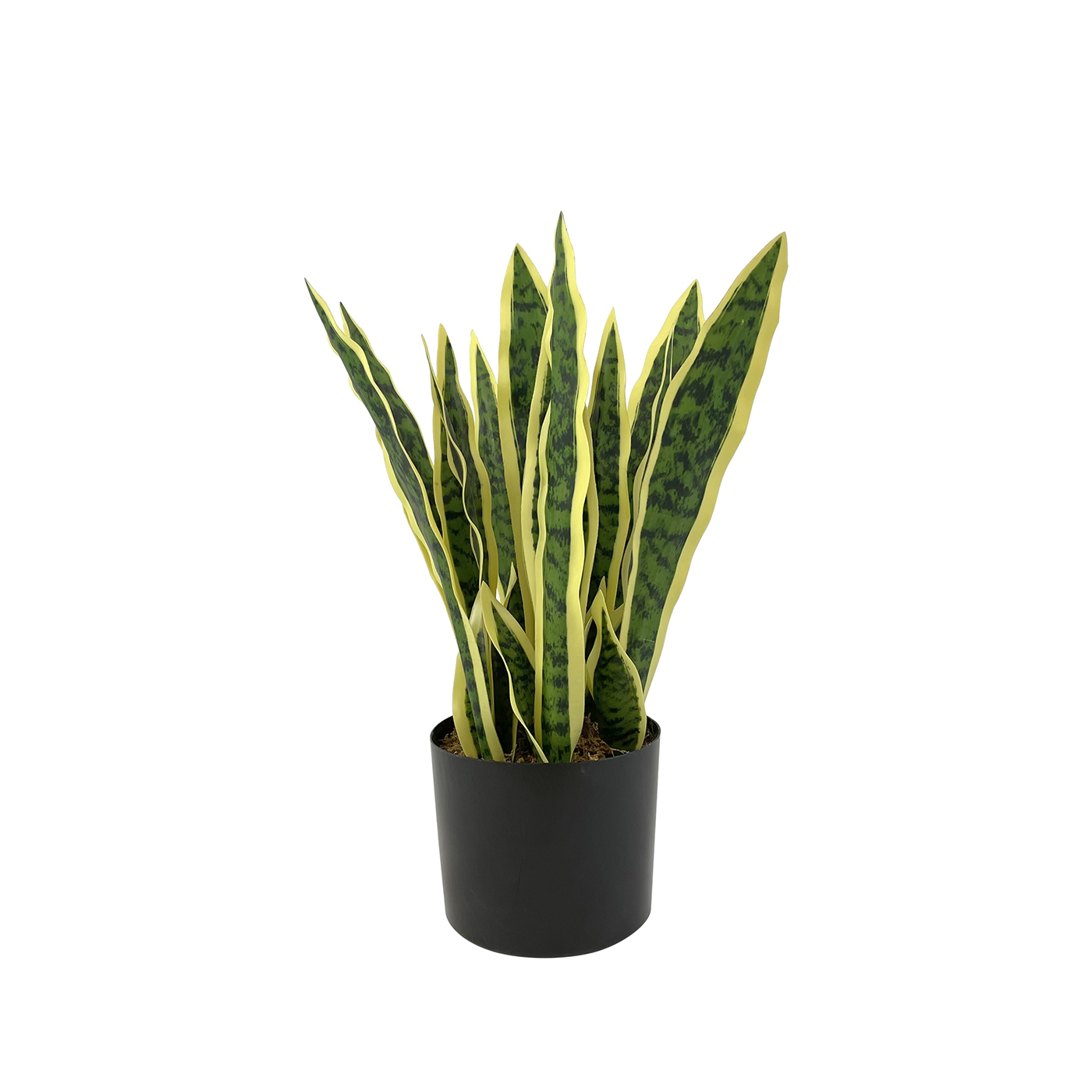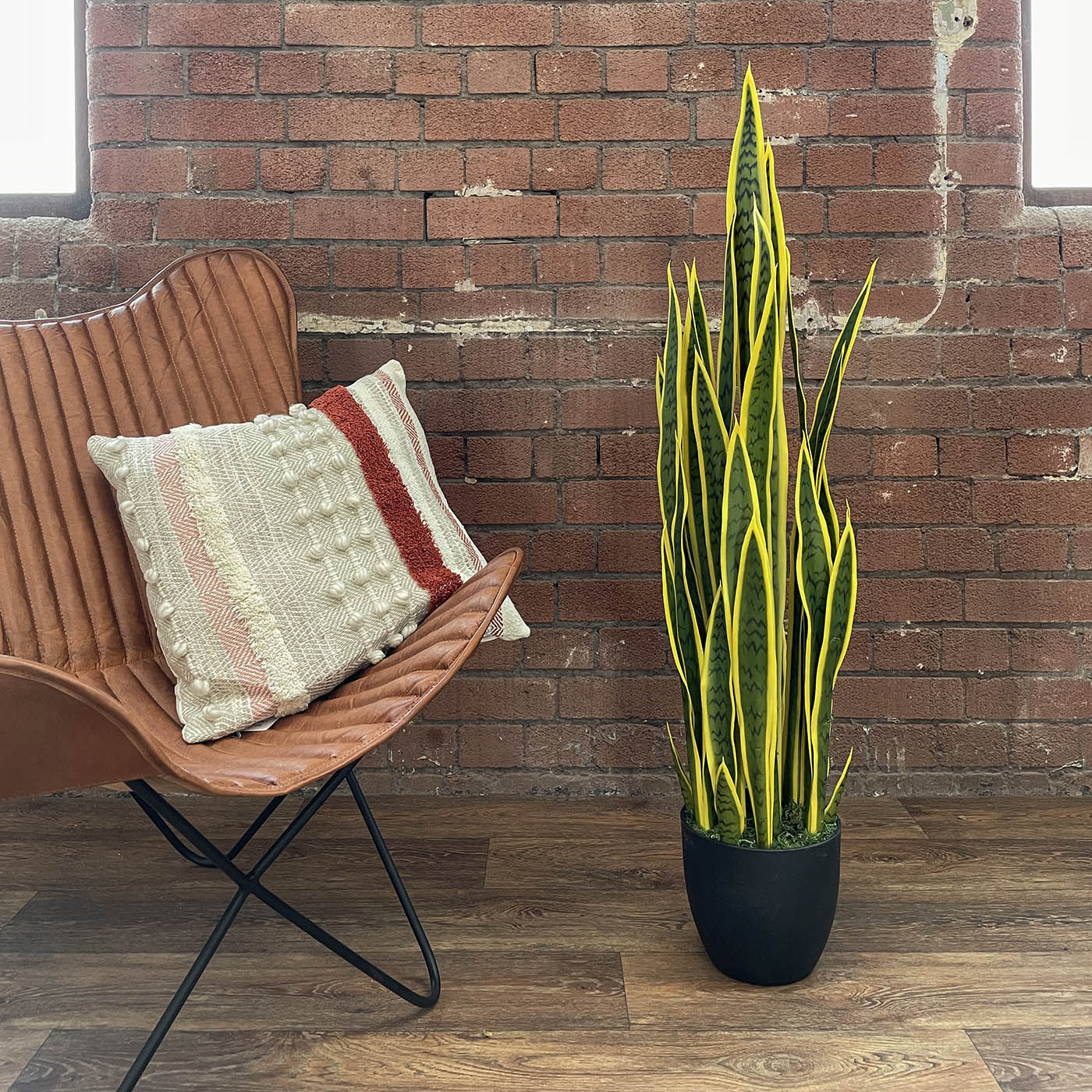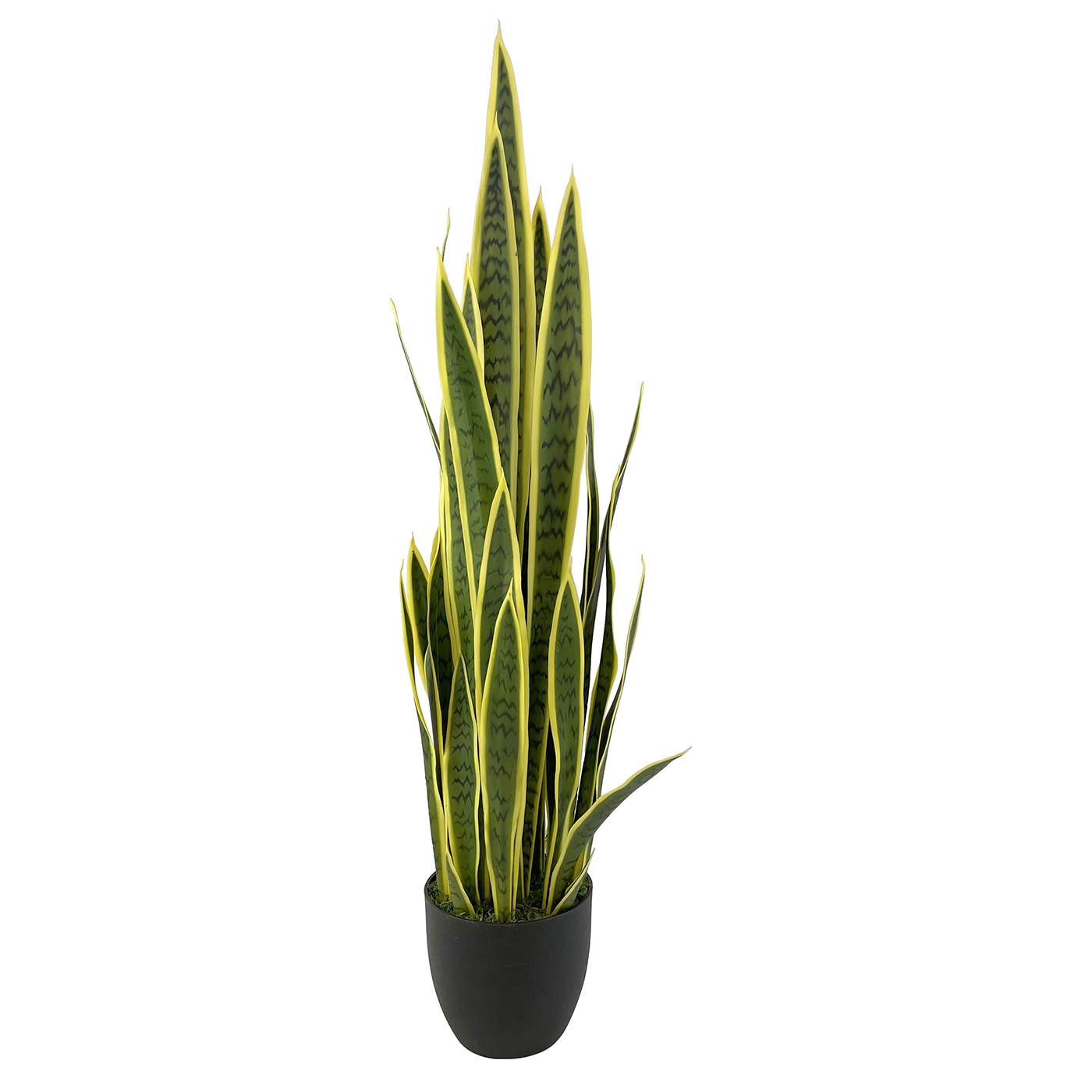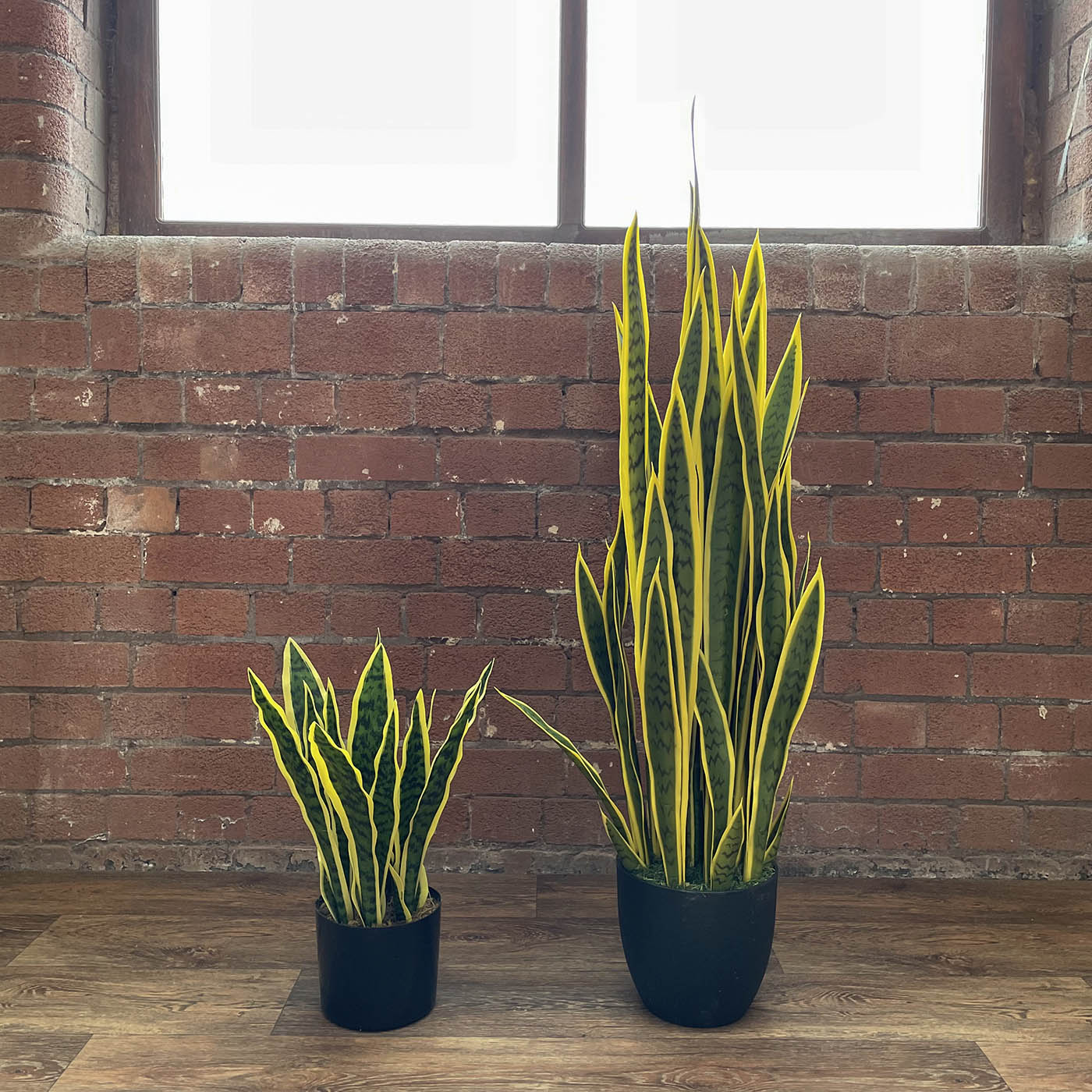 Artificial Plant
Golden Snake
£65.00 – £160.00
In stock
Never heard of a golden snake plant? You have now! And they really are something special. With its long, pointy fronds that wave upwards it's easy to see where these cool and quirky artificial indoor plants get their name from. Incredibly attractive and something rather different to look at, an artificial snake plant from the Outdoor Look makes for a great gift either to yourself or someone special.
The fact is that real golden snake plants are rather tricky to grow and take lots of time too. Not only have you got to get the planting right, but they need a very specific diet and temperature in order to thrive. However, with an artificial snake plant you don't need to worry about any of that! Simply unpack it and pick the ideal spot to sit back and admire. No watering or nurturing, just a beautiful artificial indoor plant that will last years.
Incredibly realistic and beautifully designed, these artificial plants come in 2 sizes to choose from.  The leaves are flexible regardless of the size you go for, allowing you to gently bend and shape your golden snake plant as you wish.
Your new artificial indoor plant will arrive from us to you in a black pot which is fixed to the plant. You can then choose from one of our variety of decorative outer pots which we sell separately, to change up the appearance any time you like. The black pot isn't removable - it just sits right inside the outer pot. Nothing could be easier!
Made of PE material called polyethylene, and stunningly authentic plastic fabric leaves, the patterning on this plant makes it look so lifelike you'll struggle to tell the difference!
Key Features
Internal use only - suitable for home or business use
Perfect for display on a coffee table, shelf, side table or bookcase
Fun and different gift idea
Flexible leaves for shaping at home any way you like
Not fire retardant
Plant Species
Golden Snake Plants
Height
45cm
110cm
Pot size
small - H12.5cm, D15cm
large - H17cm, D19.5cm
Pot Included
Yes (Basic black pot)
Plant Material
Polyethylene (PE)
Outdoor Use
NO
No. of leafs
small plant - 7
large plant - 16
No. of trunk
n/a
Weight
small - 1kg
large - 3kg