Artificial Candice Tiger Lily Pink & White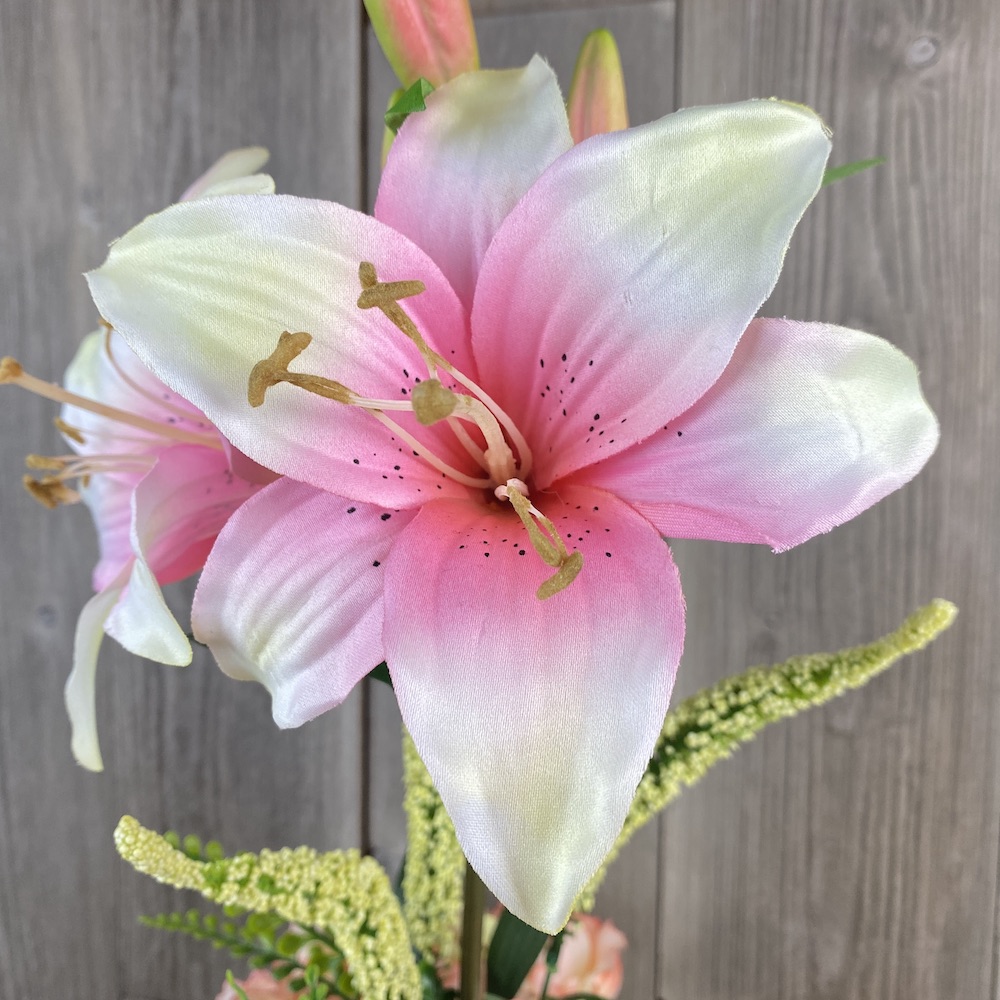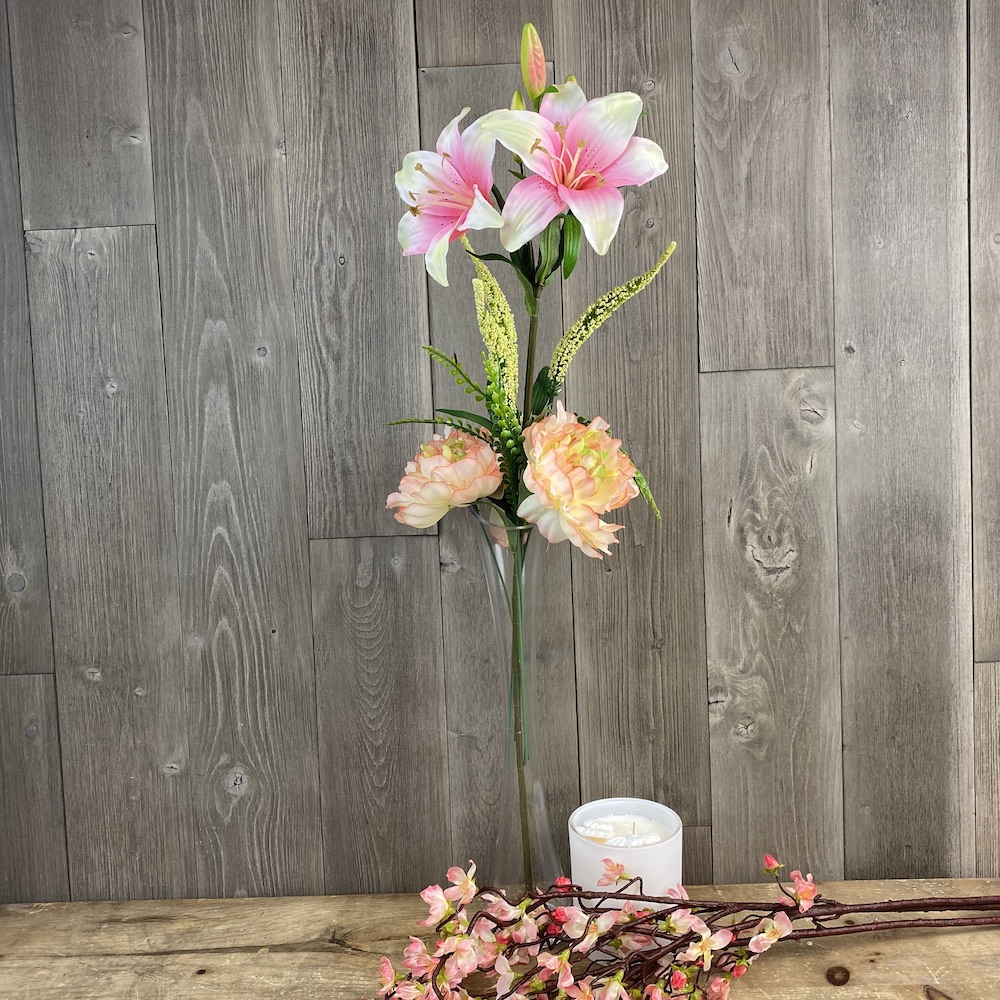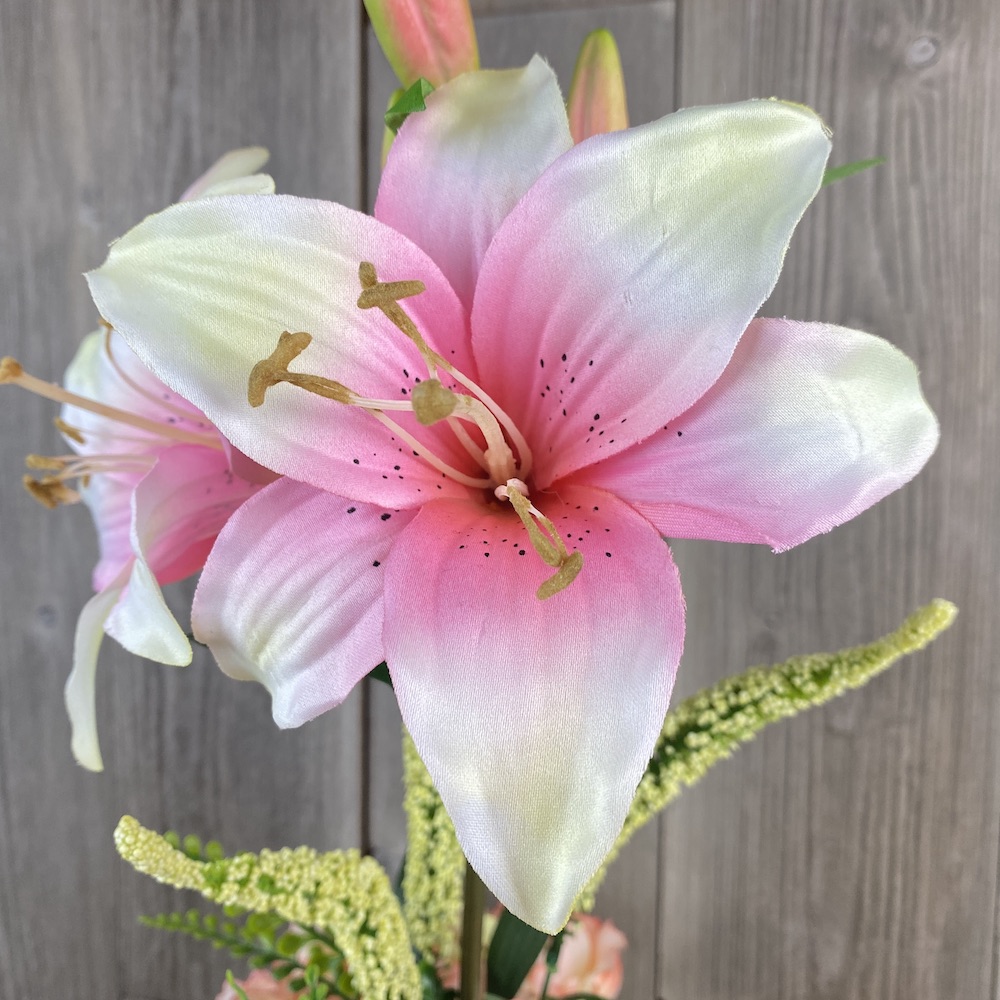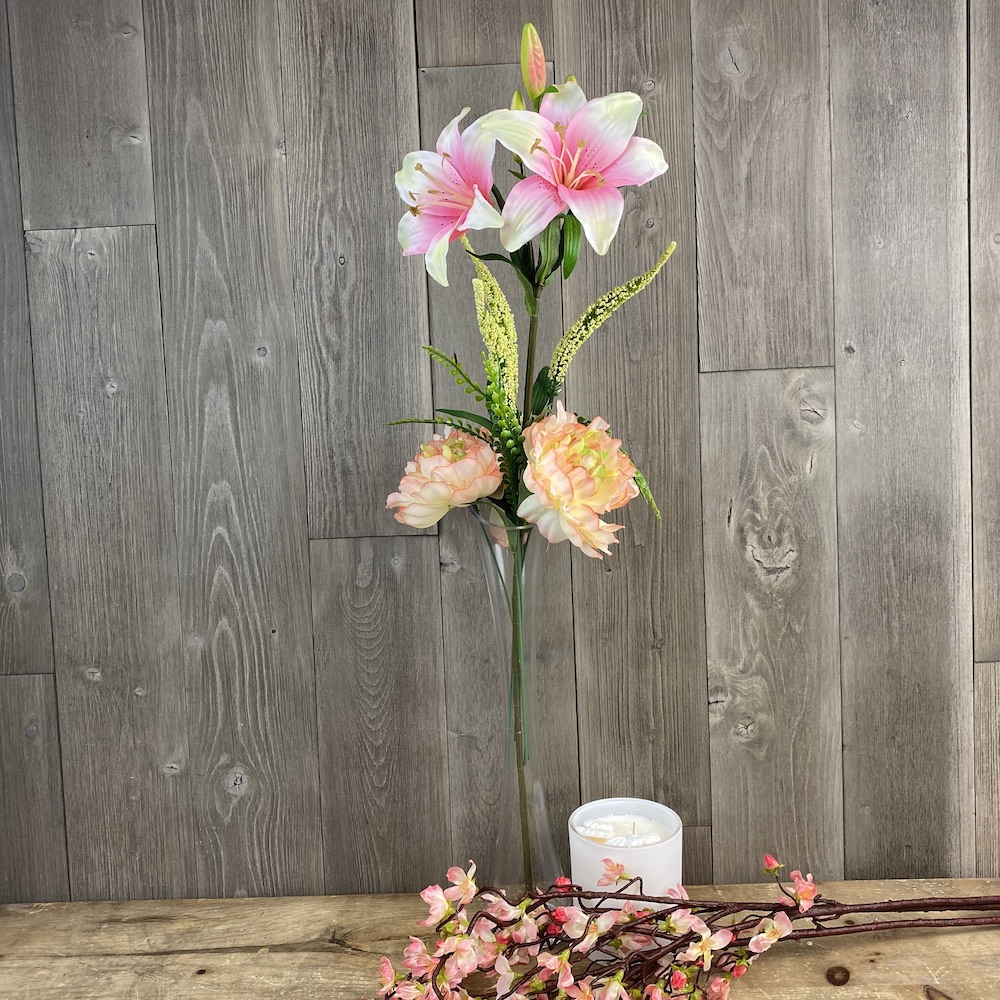 Artificial Candice Tiger Lily Pink & White
In stock
Add a touch of elegance to your home decor with Artificial Candice Tiger Lily. Made with realistic looking petals, this stunning flower is the perfect way to bring an enchanting atmosphere to any room. From its lifelike shape and contours to its unique pink & white color scheme, it will be an eye-catching centrepiece in your garden or living space. Enjoy the beauty of nature without worrying about maintenance - Artificial Candice Tiger Lily is easy to care for, low-maintenance, and will stay beautiful for years!
With its long flexible stem this single stem artificial flower can be grouped with other
artificial flowers
to create your own beautiful artificial bouquet.
Colour: Pink
Internal use only
Great for Gifts
77cm tall
Wire core stem for easy modelling
Not Fire retardant
*Bottle not included