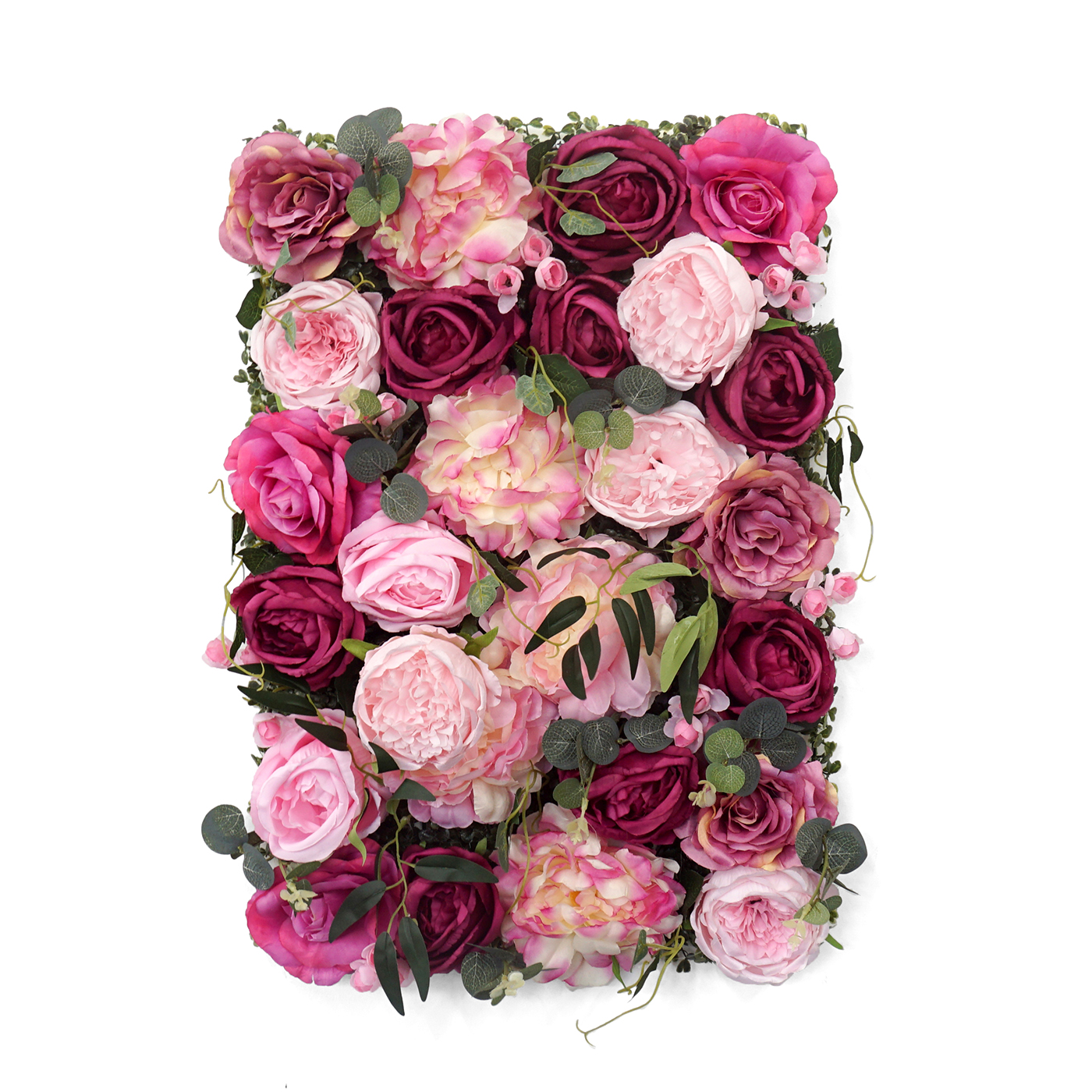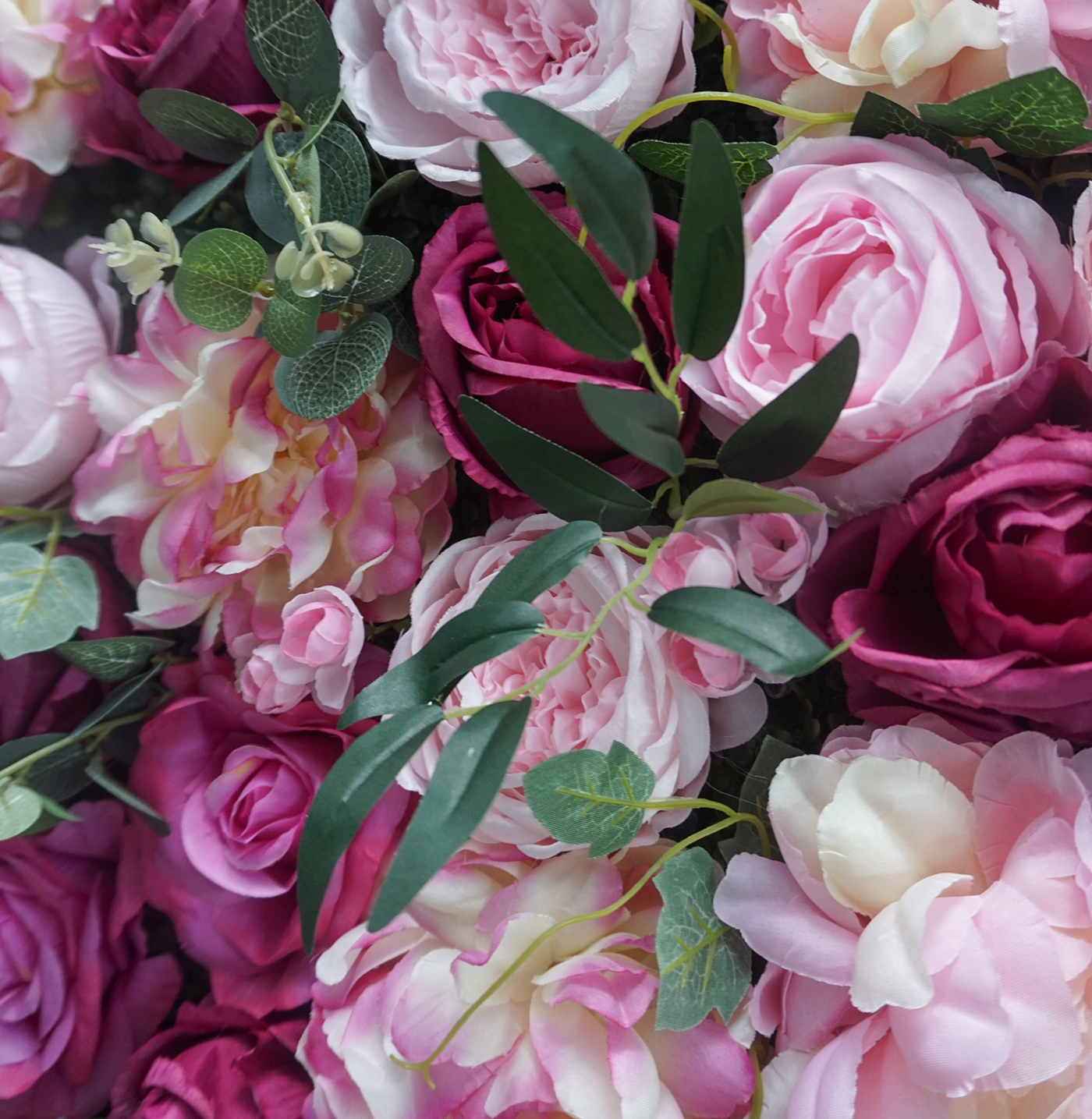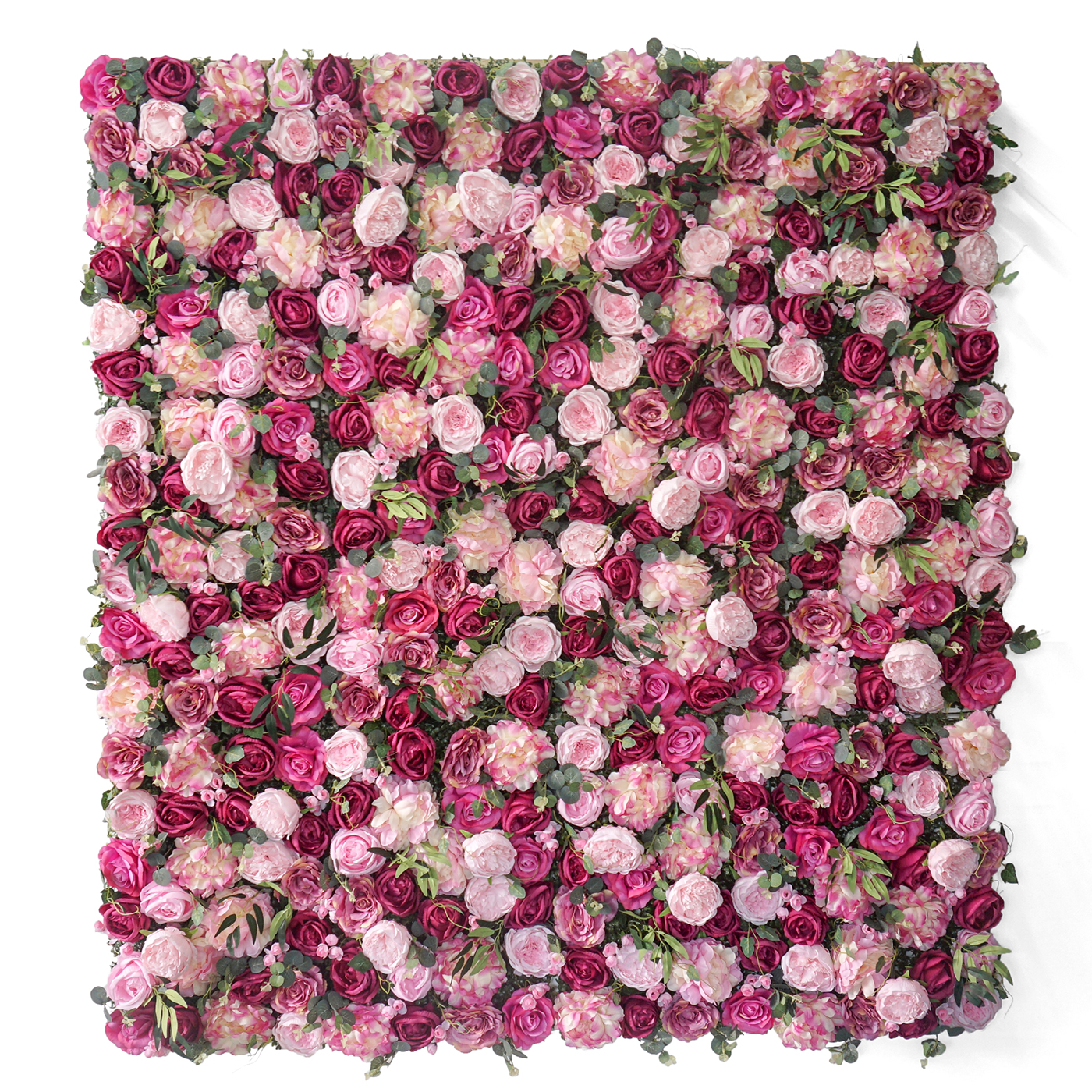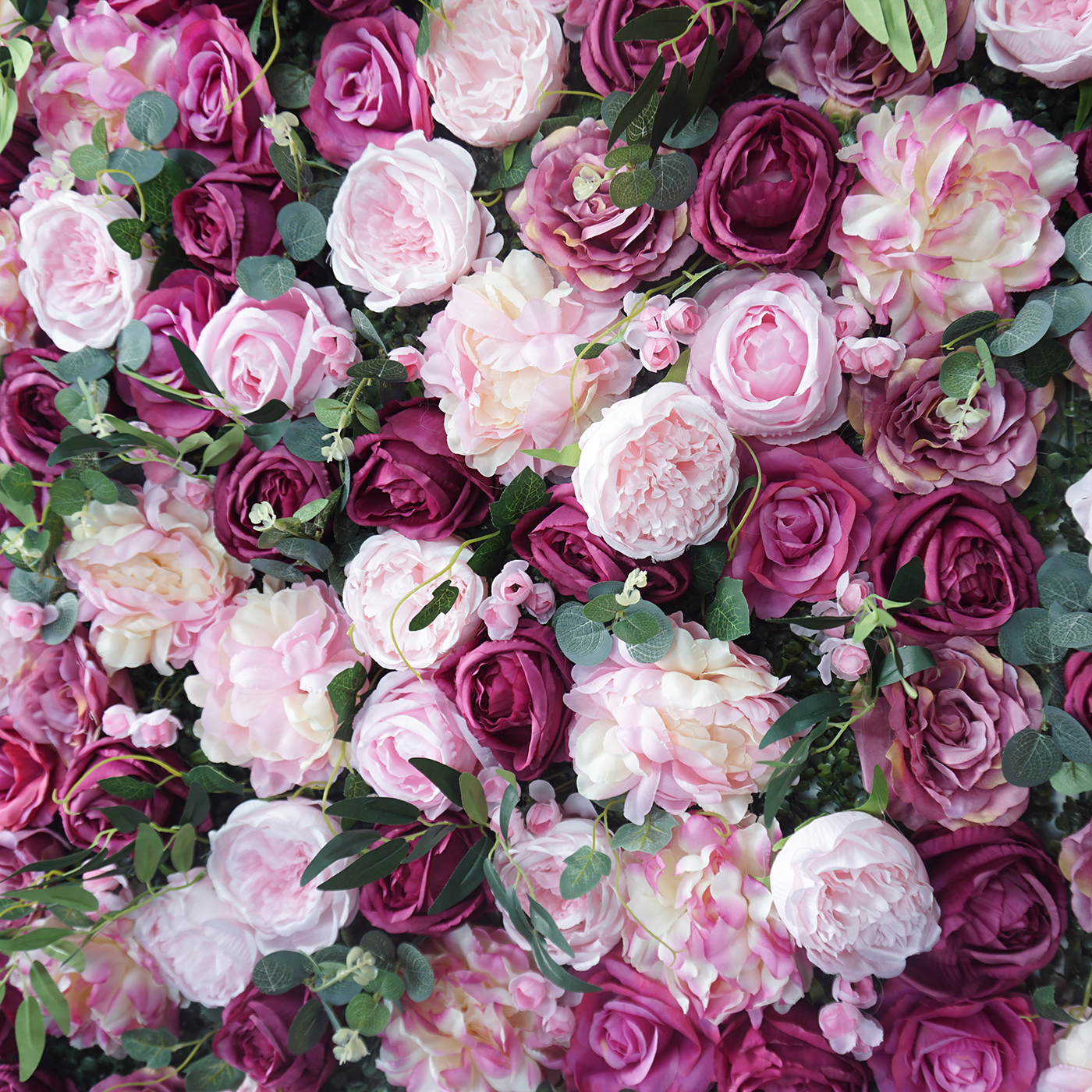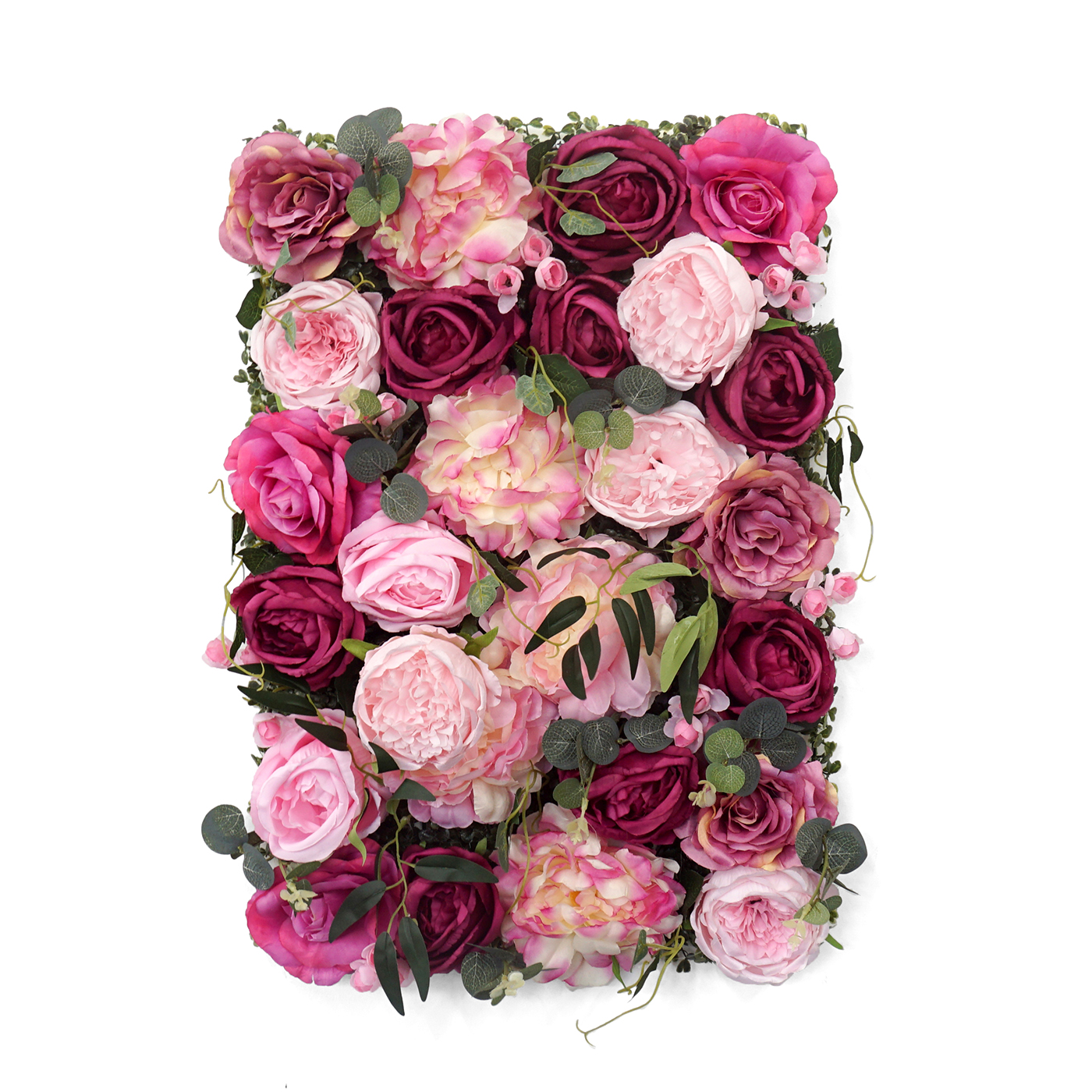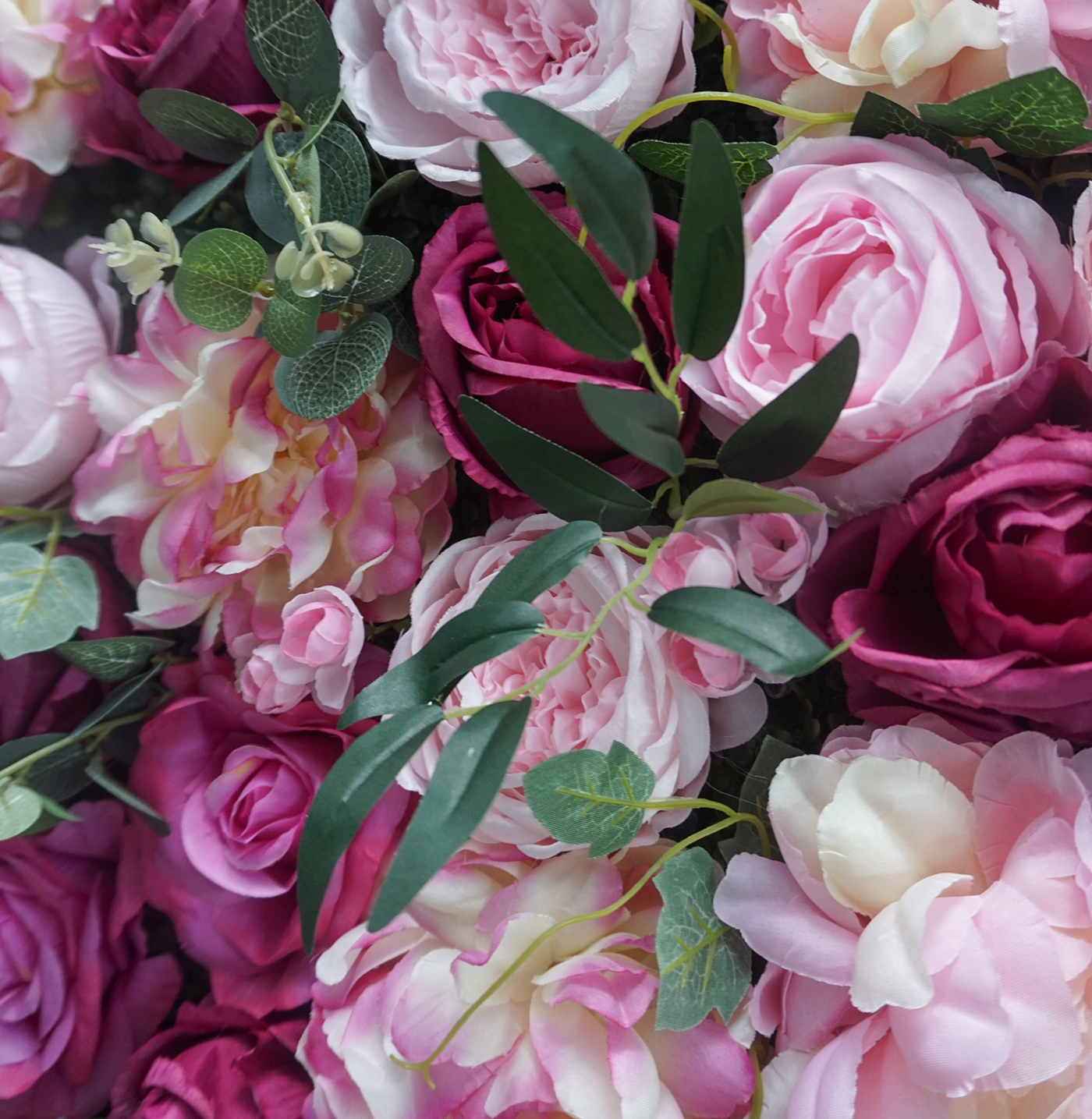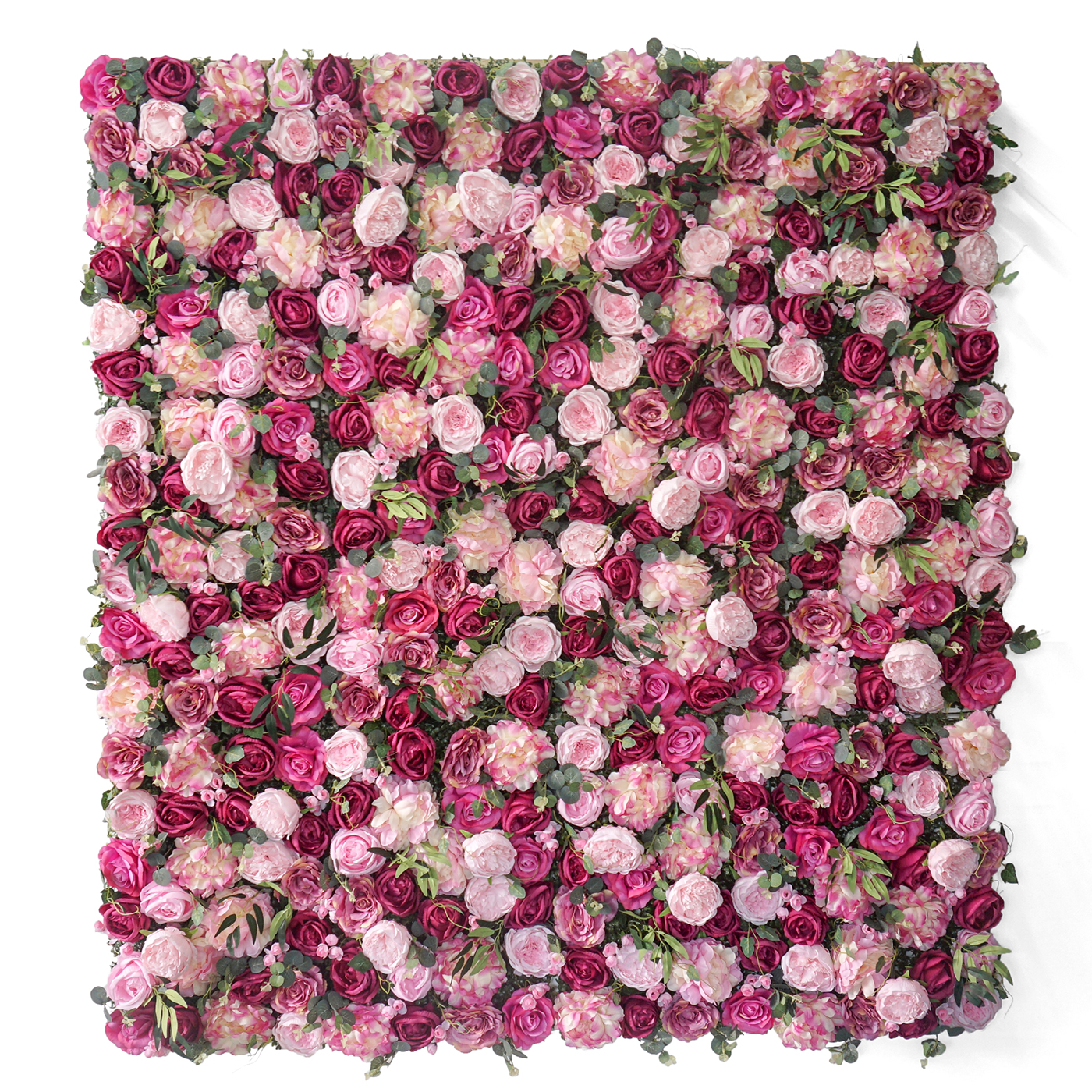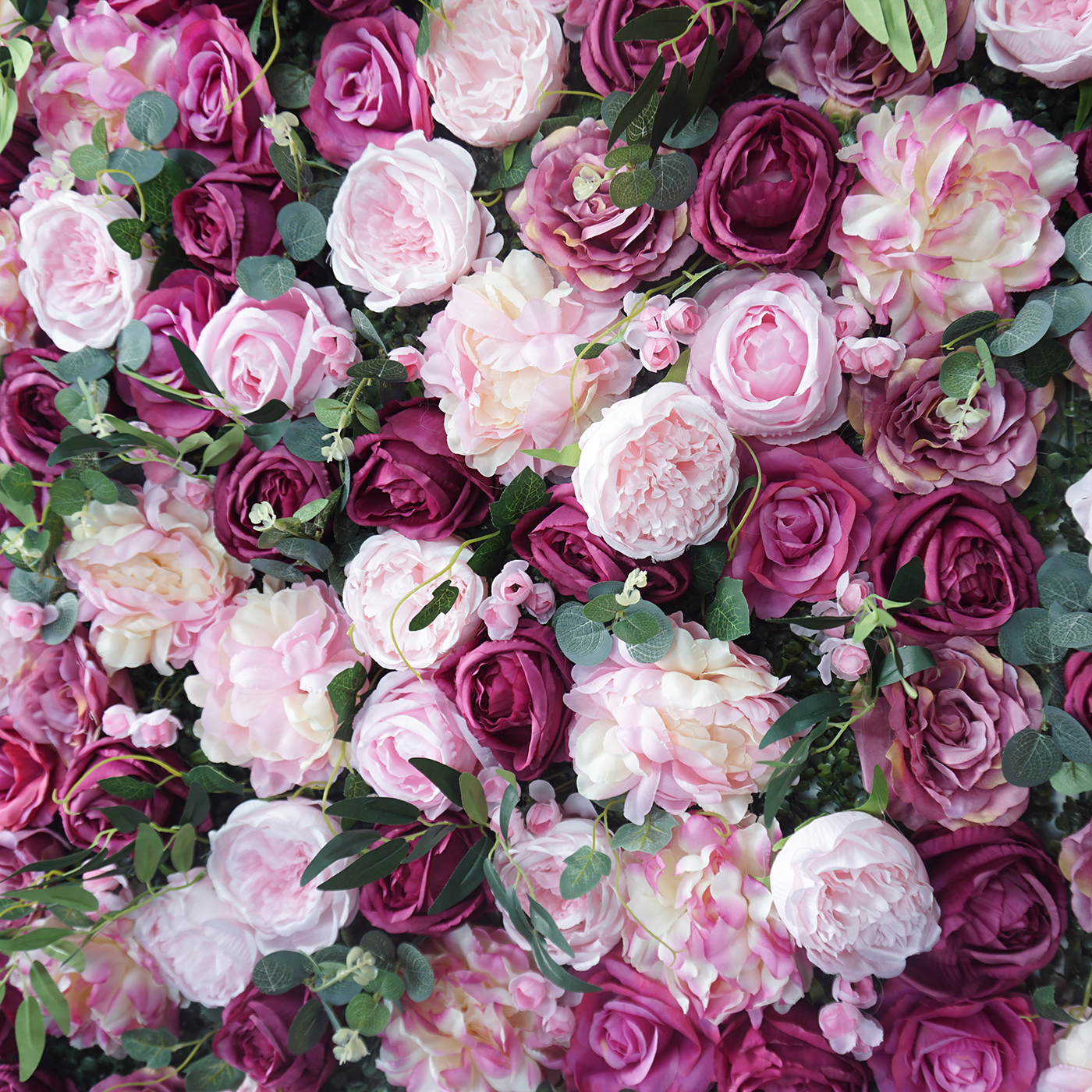 Artificial Hedge Tiles
Hydrangea Mix
In stock
*In stock 1st March 2022.
The artificial Hydrangea Mix hedge tiles have a dense luxurious foliage of mixed flowers in rich pinks and purples. With a beautiful selection of detailed hydrangeas, roses and peonies with two styles of eucalyptus foliage. All secured to a deep green boxwood foliage background. Making this hedge tile the ideal product for events such as weddings, parties or as feature walls in your home or venue.
The Hydrangea Mix hedge tiles are incredibly easy to fit together. Each of the hedge tiles are 40cm x 60cm tiles, finished with male/female rivets which can clip the tiles together to create your perfect hedge size. The Hydrangea Mix hedge tiles have a beautiful natural look that is built to last, offering you a flawless finish with little maintenance.  With a stunning dense coverage that will stand out in your home or at an event. The artificial hedge tiles are only suitable for indoor use.
Full tile – 40cm x 60cm
Boxwood foliage background
Easy to install
Suitable for Indoors use only
Remarkably life like
Sample size – ??cm x ??cm
Why not check out our other products in the Artificial Hedge Tile collection?
Delivery 2-3 working days via courier service