Artificial Stemmed FlowersKing Lily Orange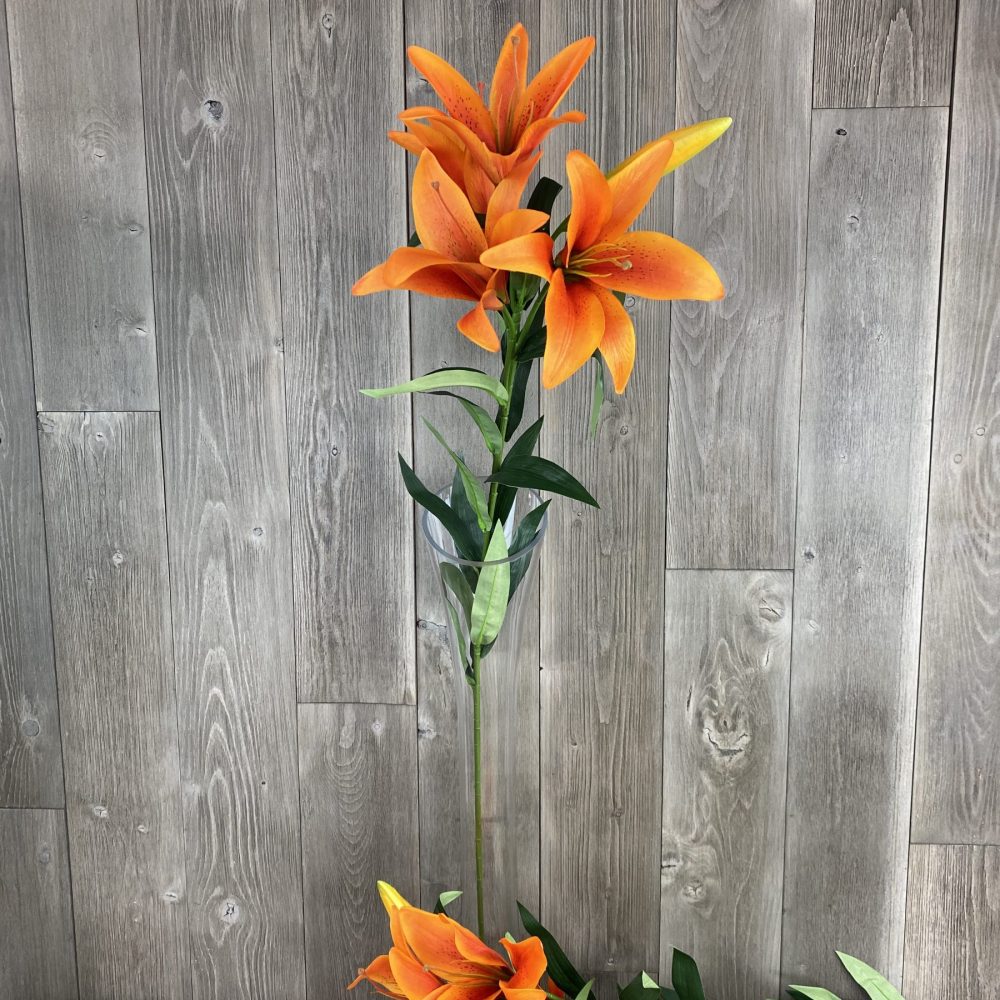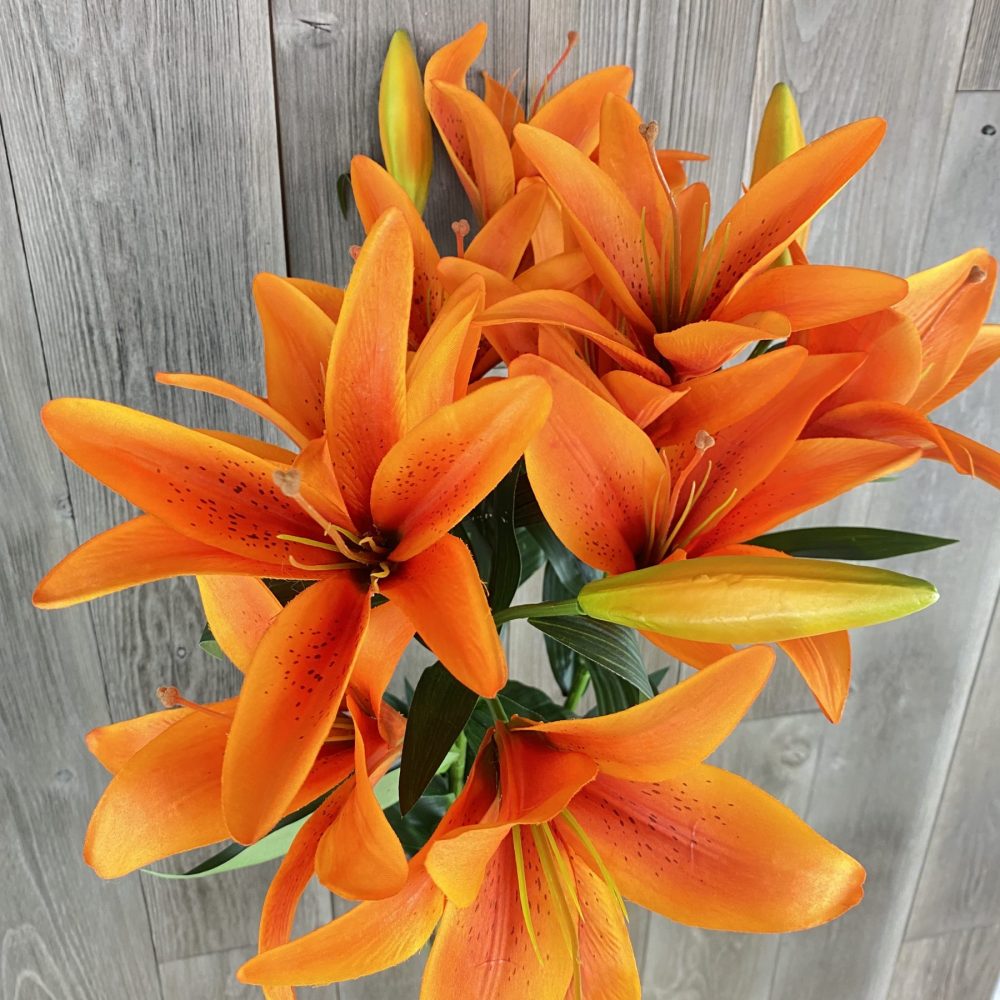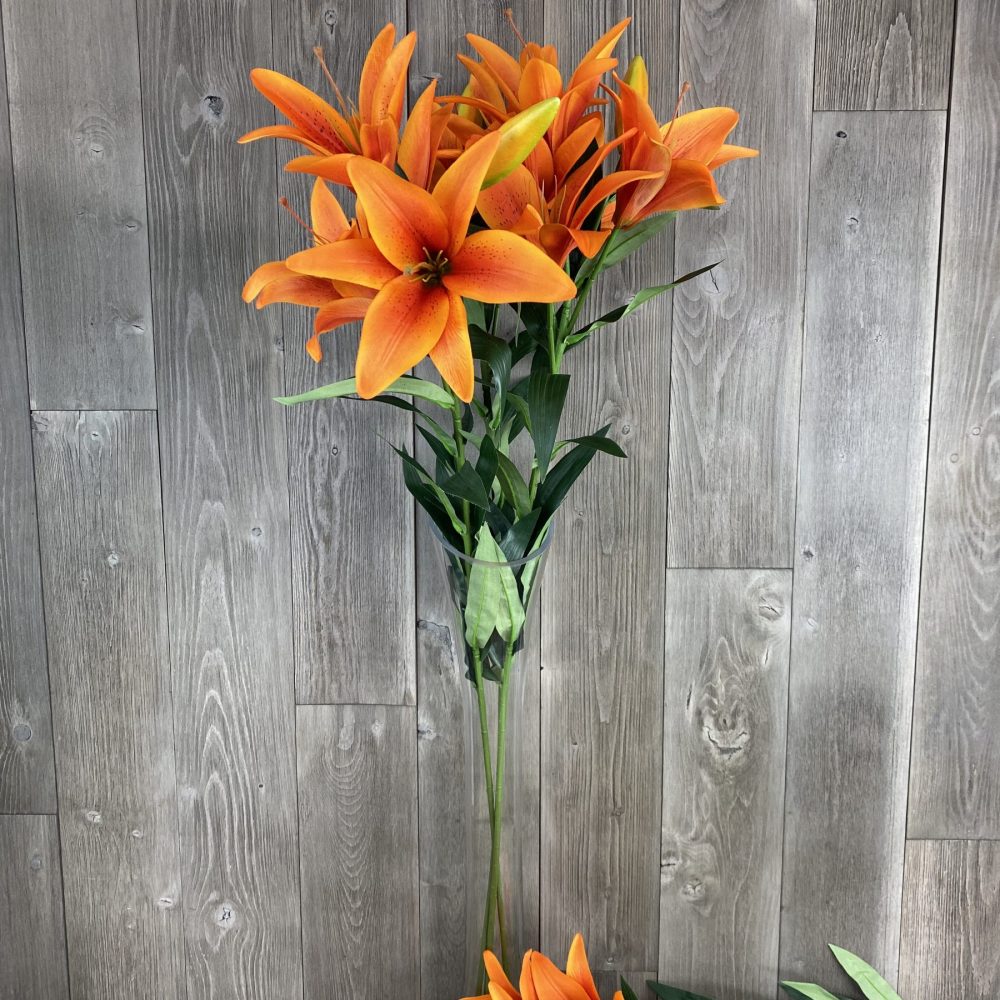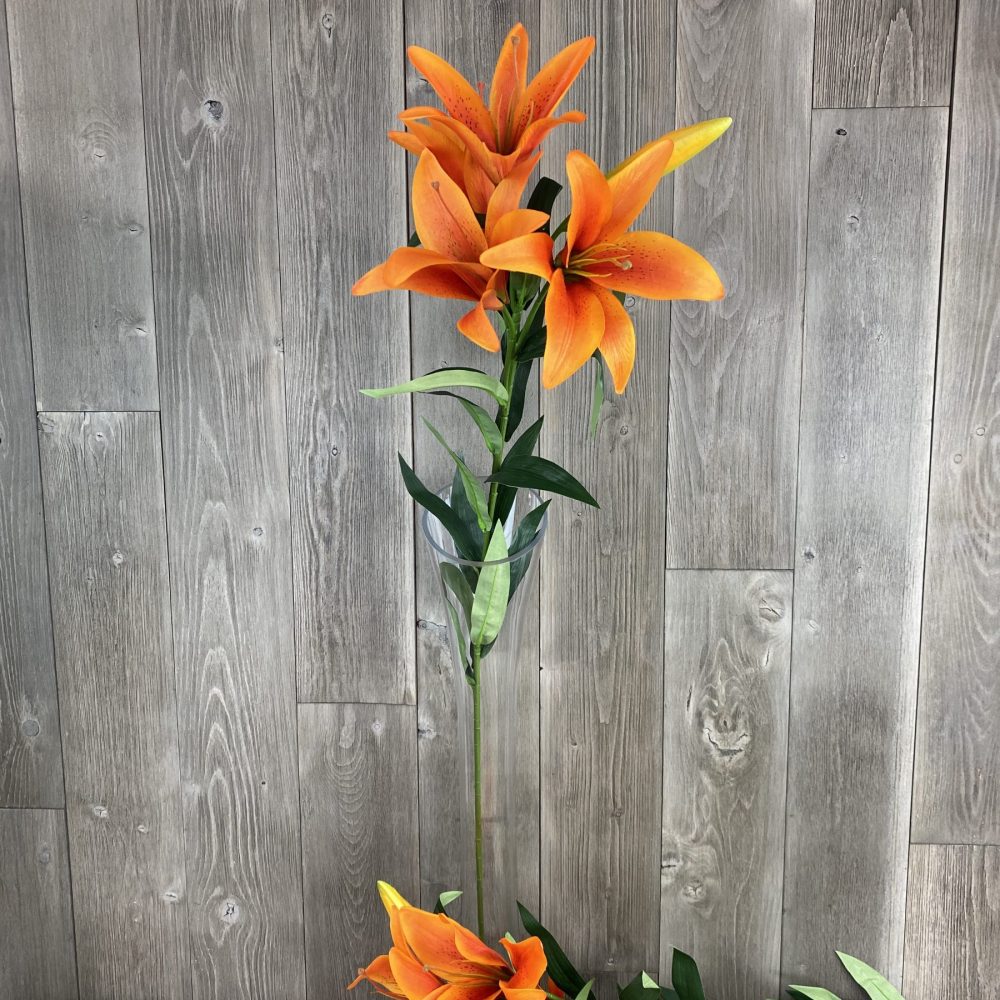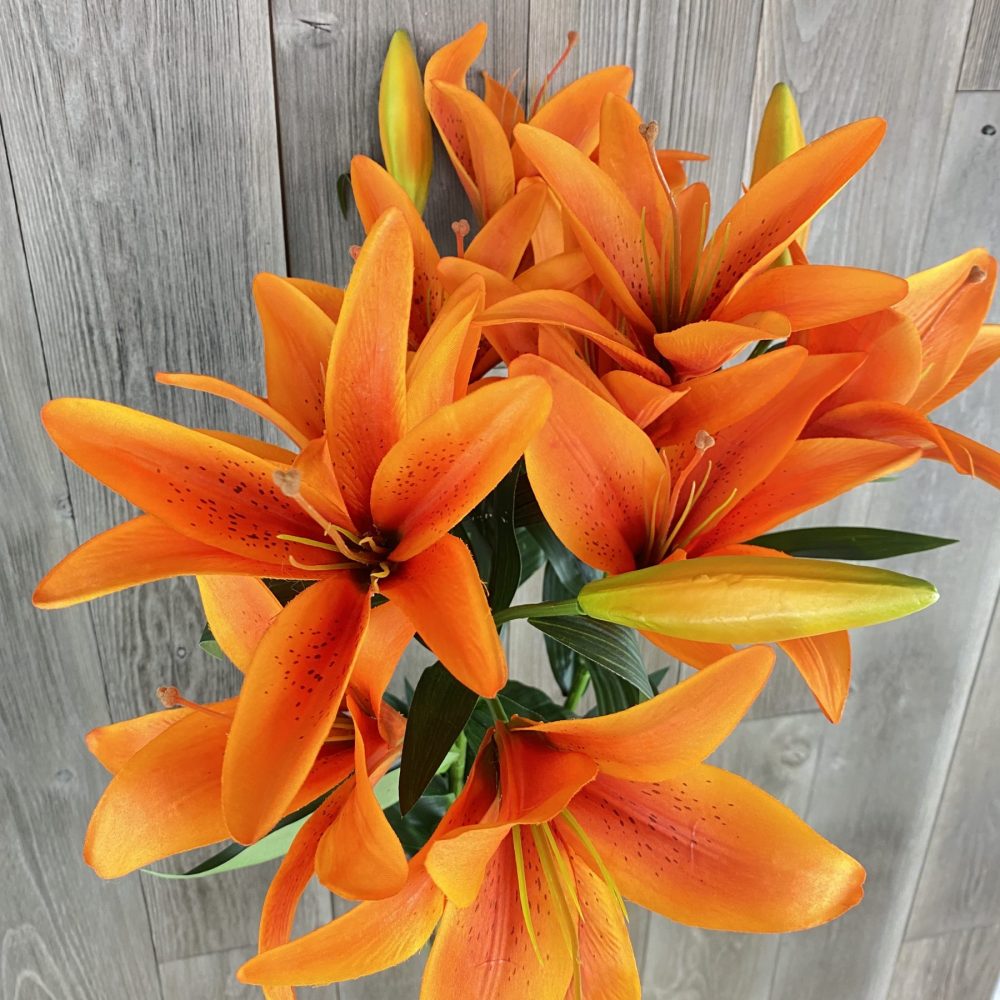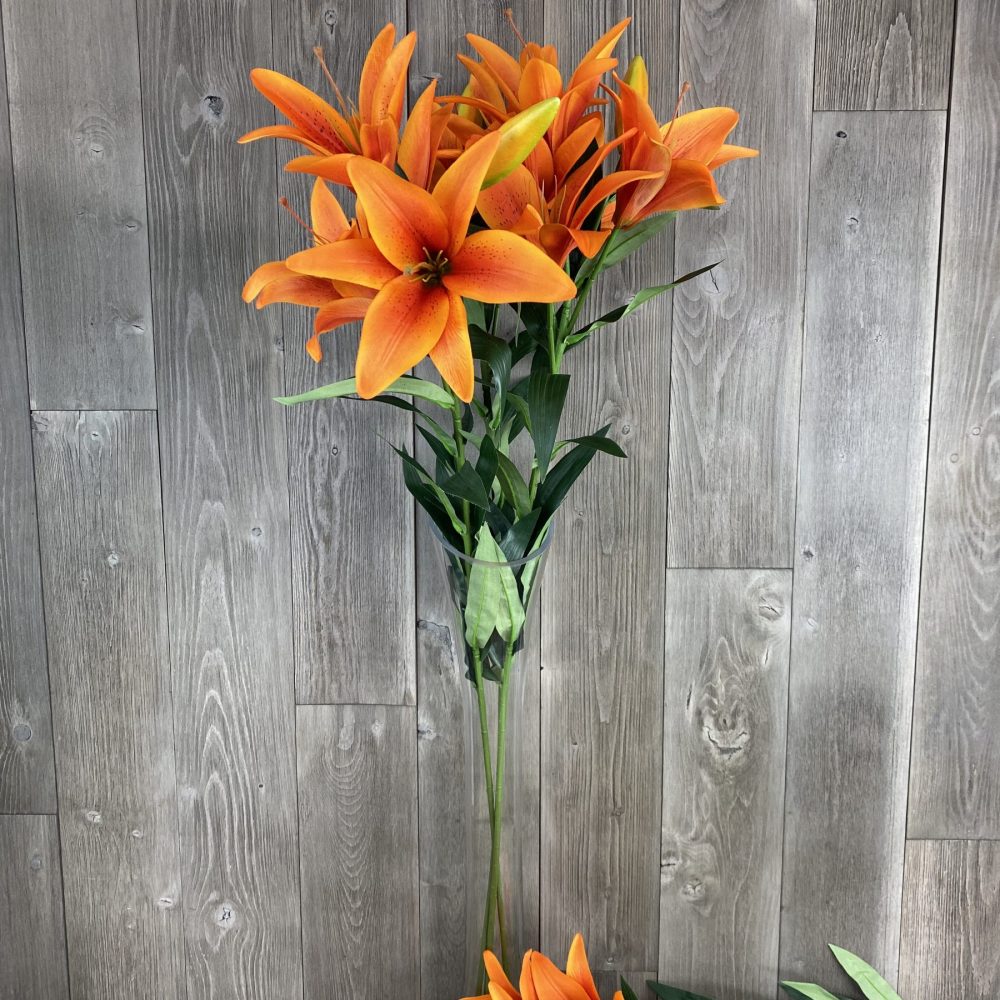 Artificial Stemmed Flowers
King Lily Orange
In stock
Enter your dimensions and let us calculate for you.
This 76 cm single stem artificial flower - lily, has four hand painted flower heads on one stem also including two buds, measuring 15 cm across - the lily faux flowers have a single stamen and the durable coated wire stem is surrounded by textured leaves.
This single stem artificial flower has a very flexible stem allowing you to shape your artificial flowers into the perfect floral arrangement.
Length – 76cm
Colour – Orange
Internal use only
Great for Arrangements
Great for Gifts
76cm tall
Wire core stem for easy modelling
Not Fire retardant
*vase can be bought