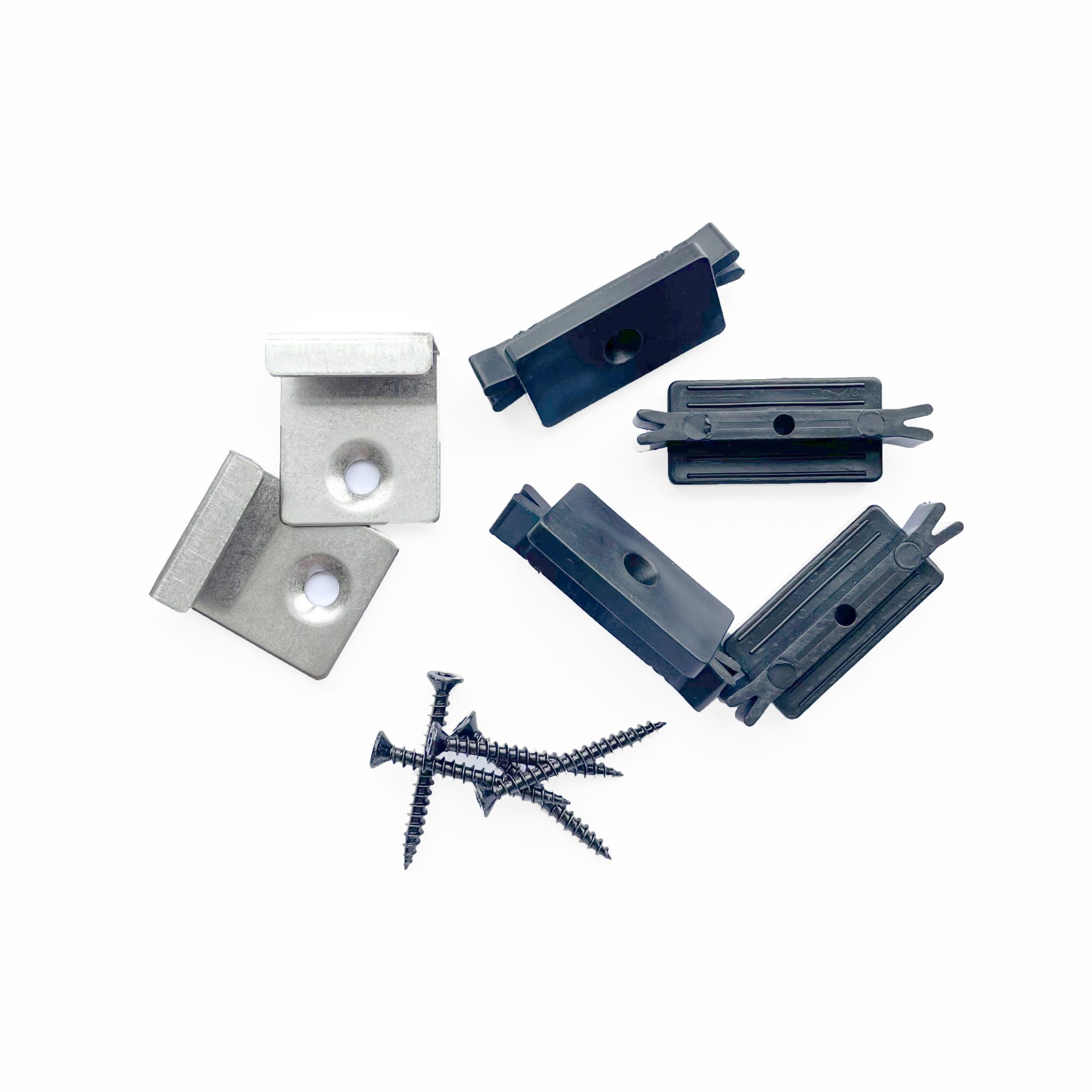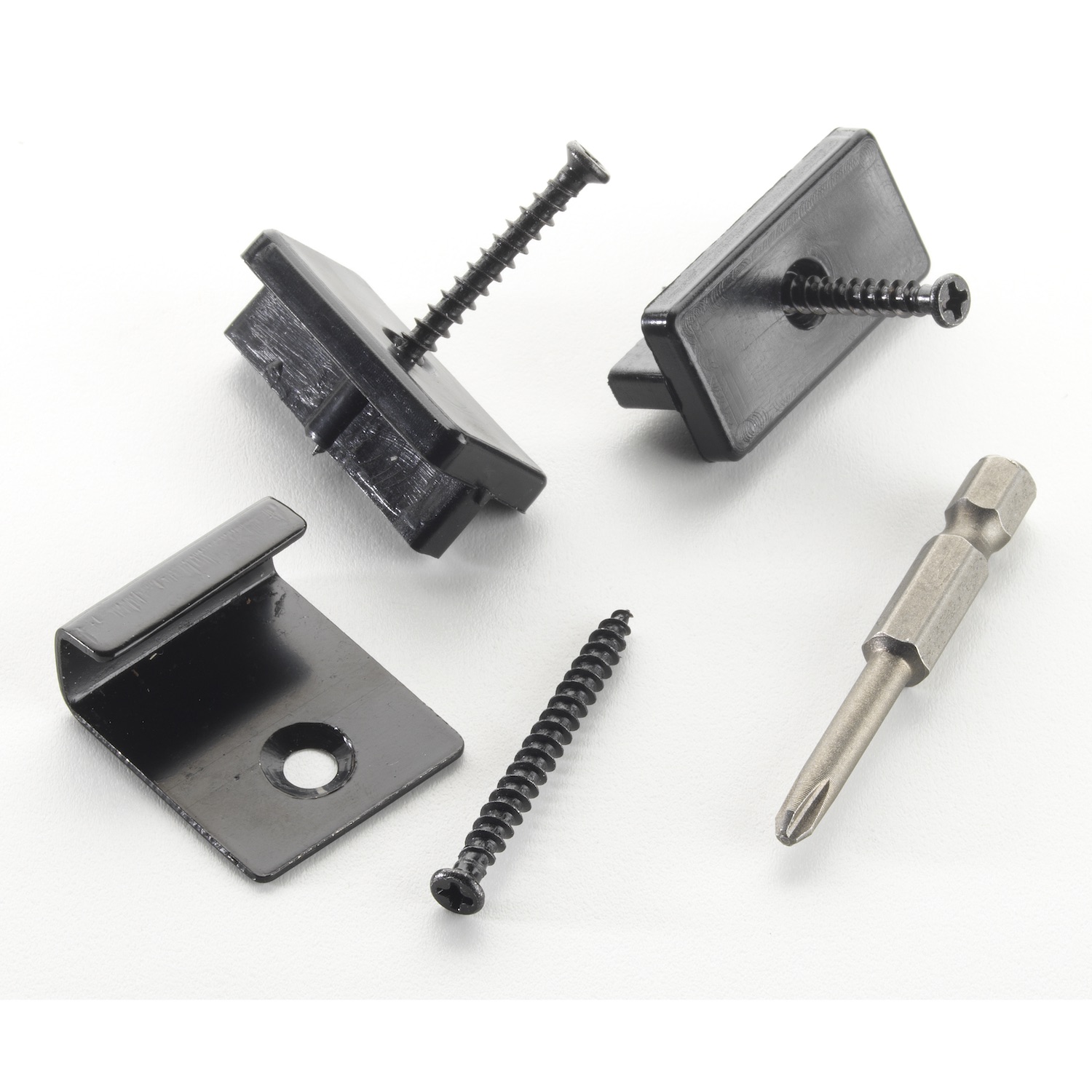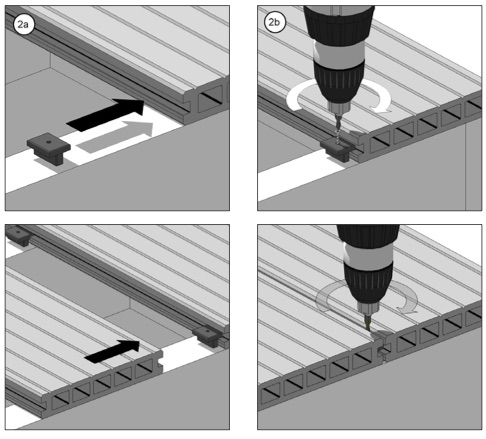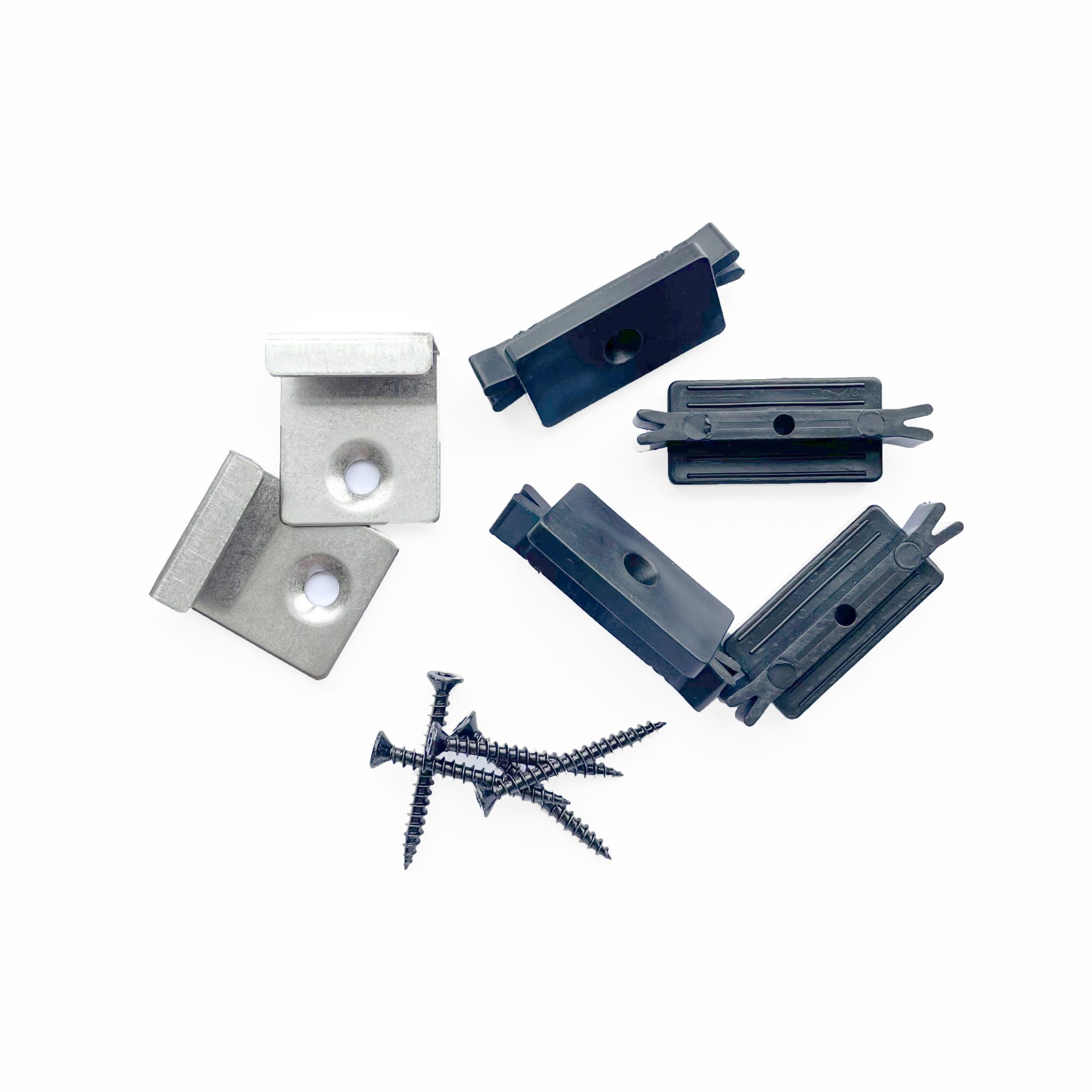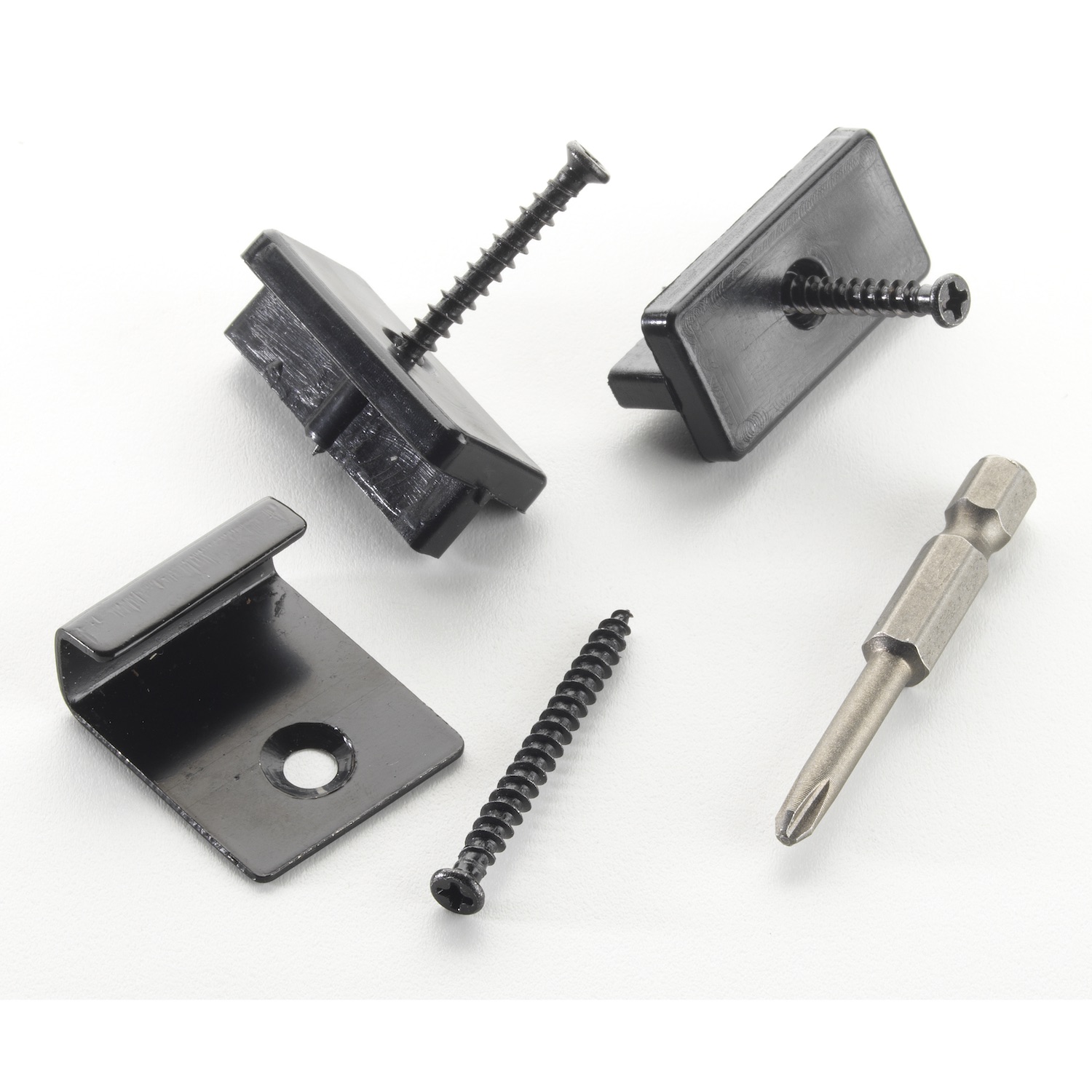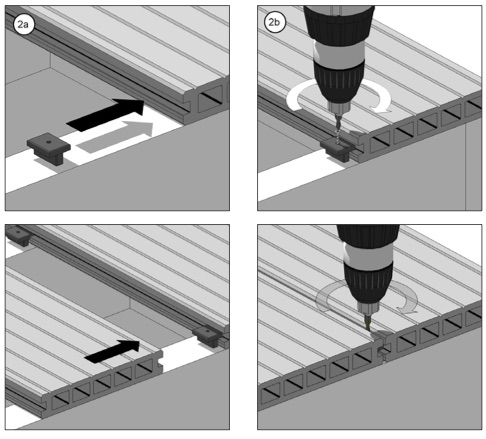 CAPPED Decking
Hidden Fixing Clip Kit (10m2)
In stock
Suitable for Capped Decking only 
The fixing clip kits are essential when installing composite deck boards. One pack will connect 10m2 of 3.6m decking boards.
Key features
Hidden fixing system
Installs 10m2 of Capped decking
180 clips & 180 screws
5 starter clips
1 screw drive bit - TORX T20
Suitable for Capped Decking only
*Per box. Why not check out our
composite decking range
whilst you're here?
Do I need to use the hidden fixing clip kit to install your decking?
Yes, this system has been designed for our boards, it ensures that the right gap size is left between each board side by side for when the decking expands and contracts. Not using our fixing system takes your decking out of its warranty.
How many packs of the fixing clip kit do I need?
1 pack of the hidden fixing clip kit will cover 10sqm of decking. There are 180 clips and screws in each pack, including 5 start clips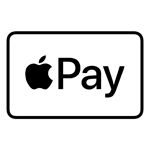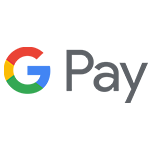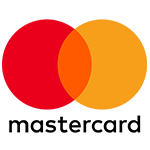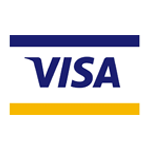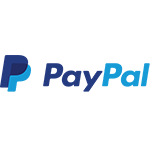 Features and Benefits
Composite decking fixing clips are an innovative T-shaped style of clip which acts as a hidden fastening system. They work in between the deck boards, leaving an incredibly clean finish with absolutely no screws showing.
If you want to take your outdoor decking to the next level, then composite decking clips are undeniably what you need to help you achieve that. They will help to create a flawless finish for all of your outdoor composite decking needs.
Clips are required on every joist and joist should be spread to a maximum of 400mm centre to centre.
Starter clips are used to start the area off and we recommend spreading these every 600mm to start your run of composite decking off.  Starter clips can also be used on the last board by free laying the last 2 boards to mark where the last board will finish, marking with a pencil and the lifting the 2 boards up and screwing from the starter clips.
Also included in each fixing kit is a screw driver pit for your hand held electric screwdriver.  This is very useful as it fits perfectly between the boards to eliminate and damages to the boards whilst tightening up.
You May Also Like