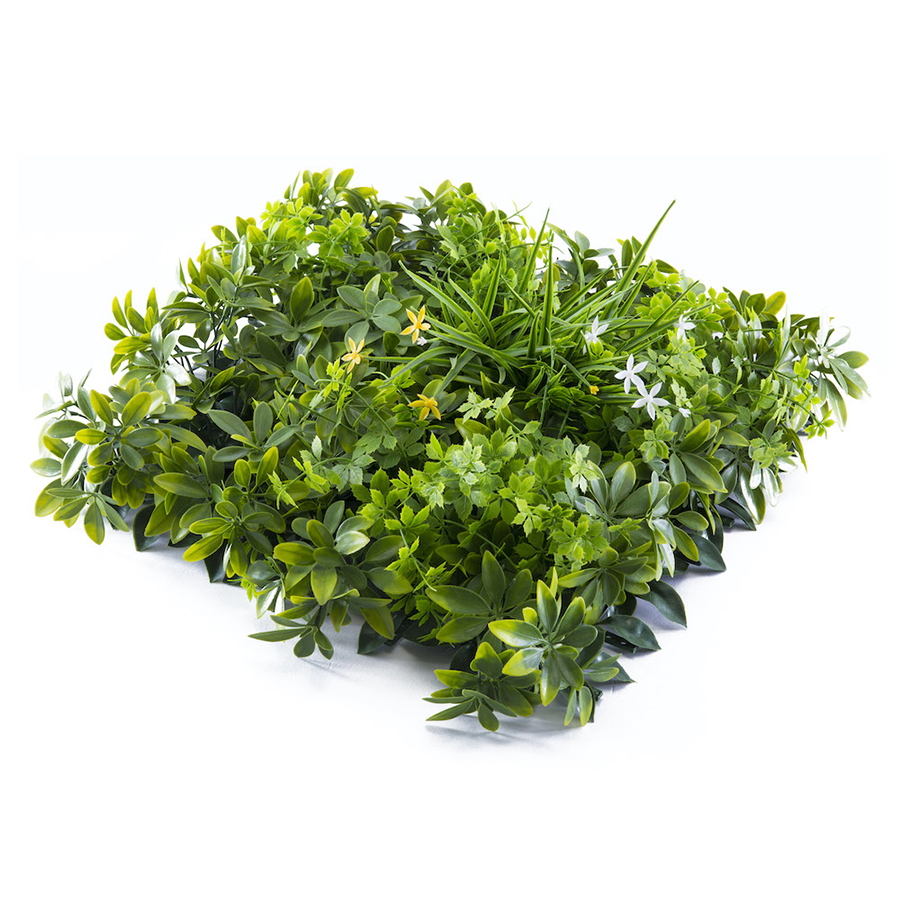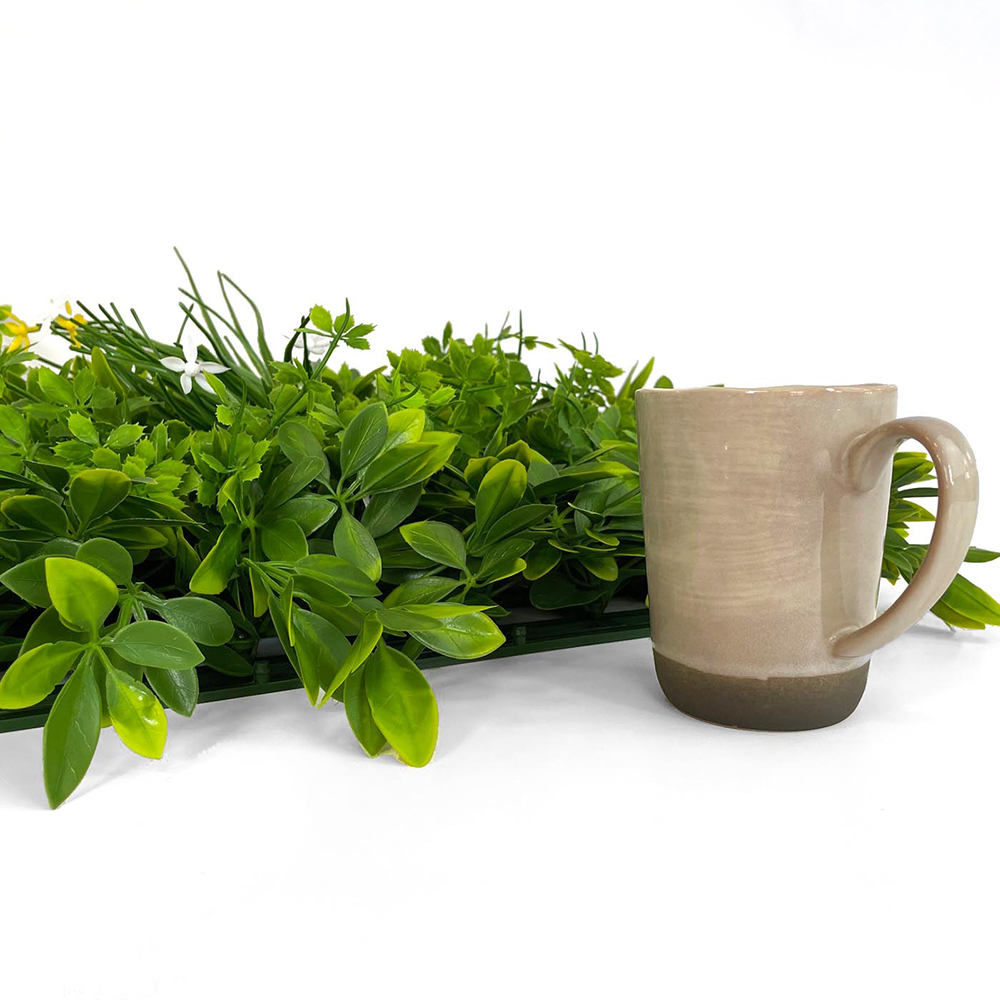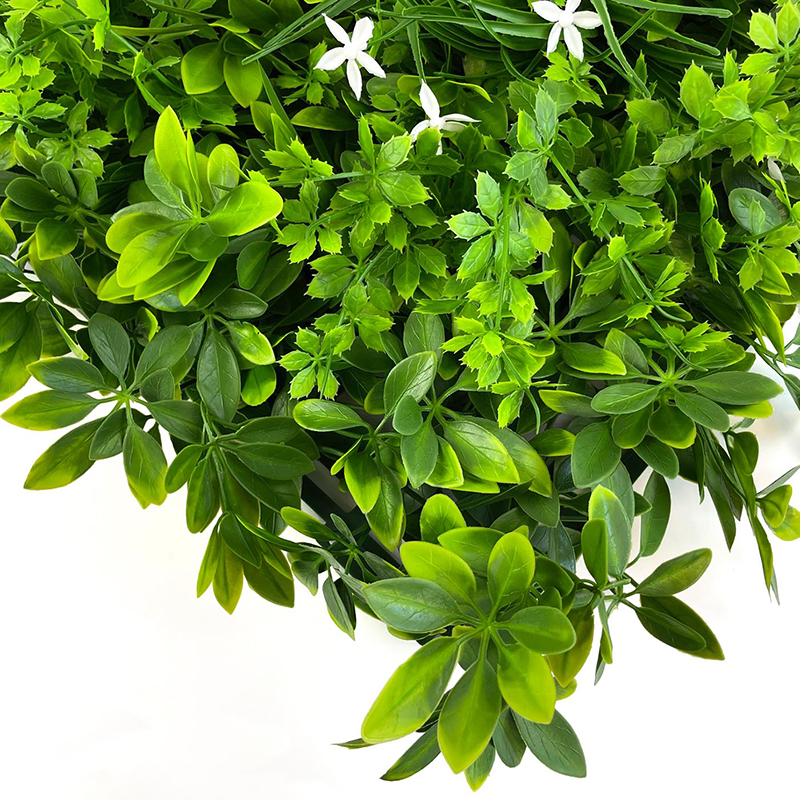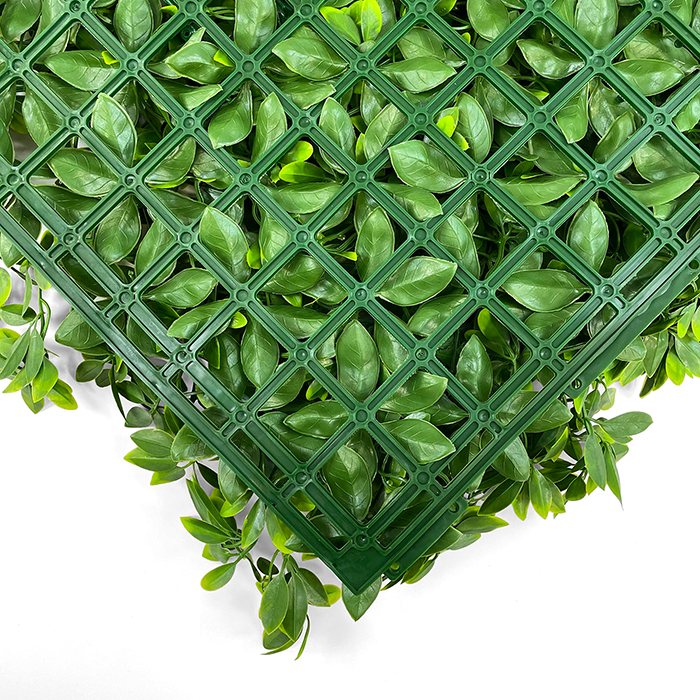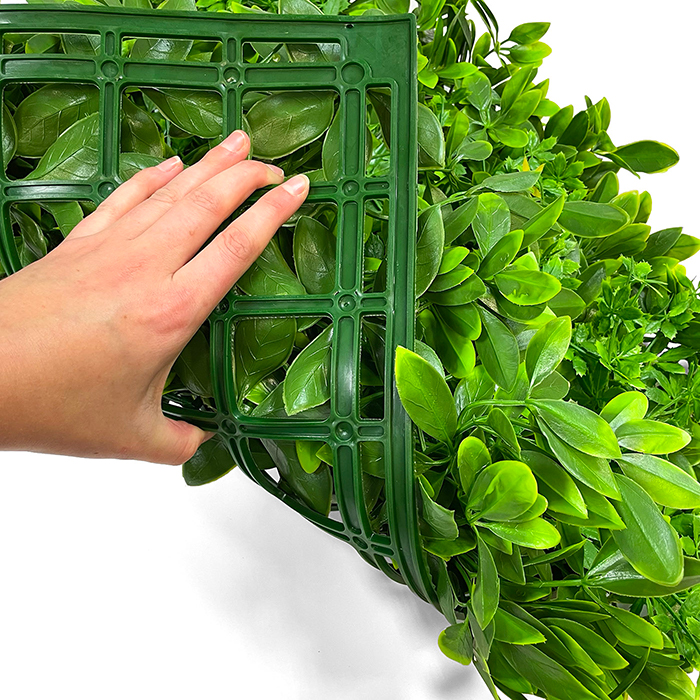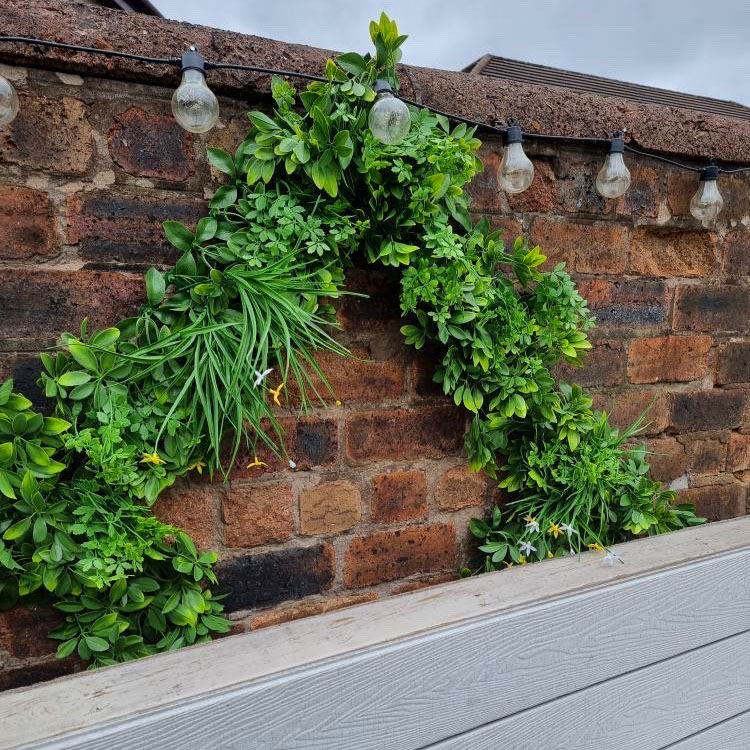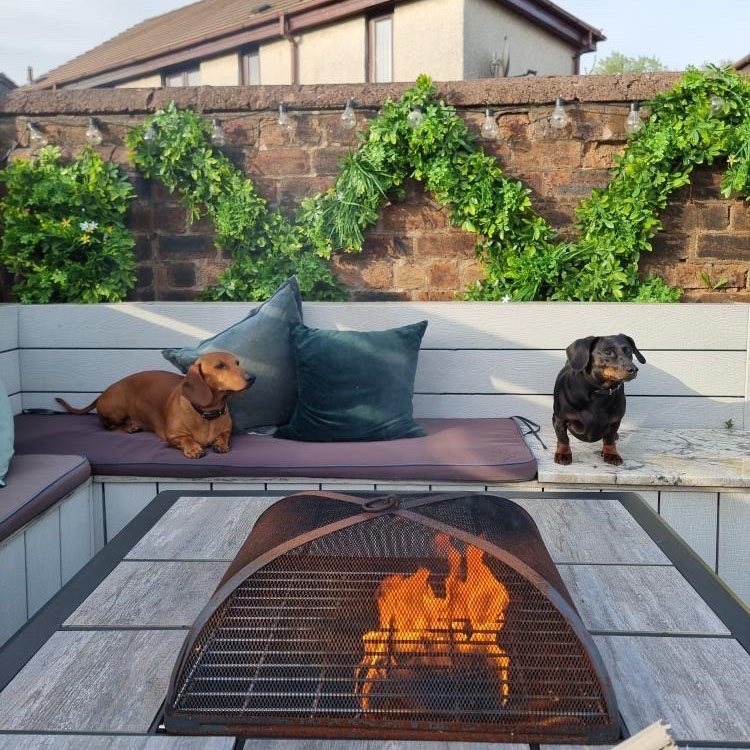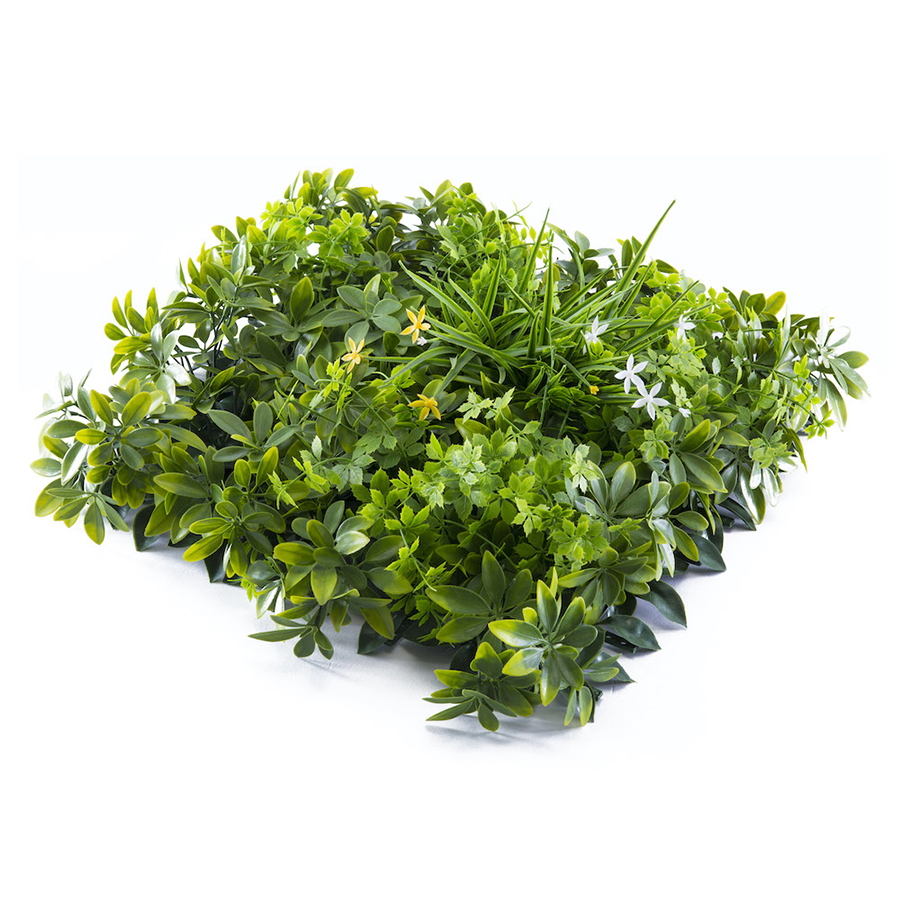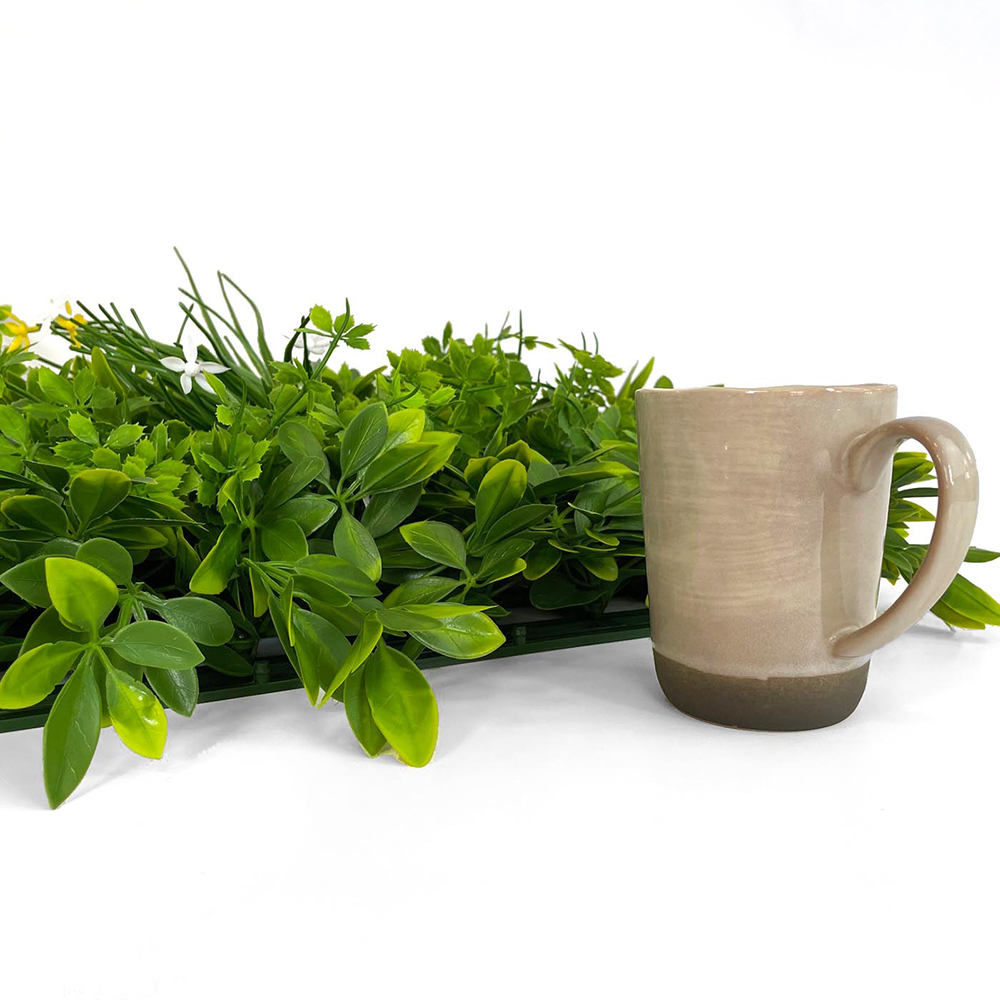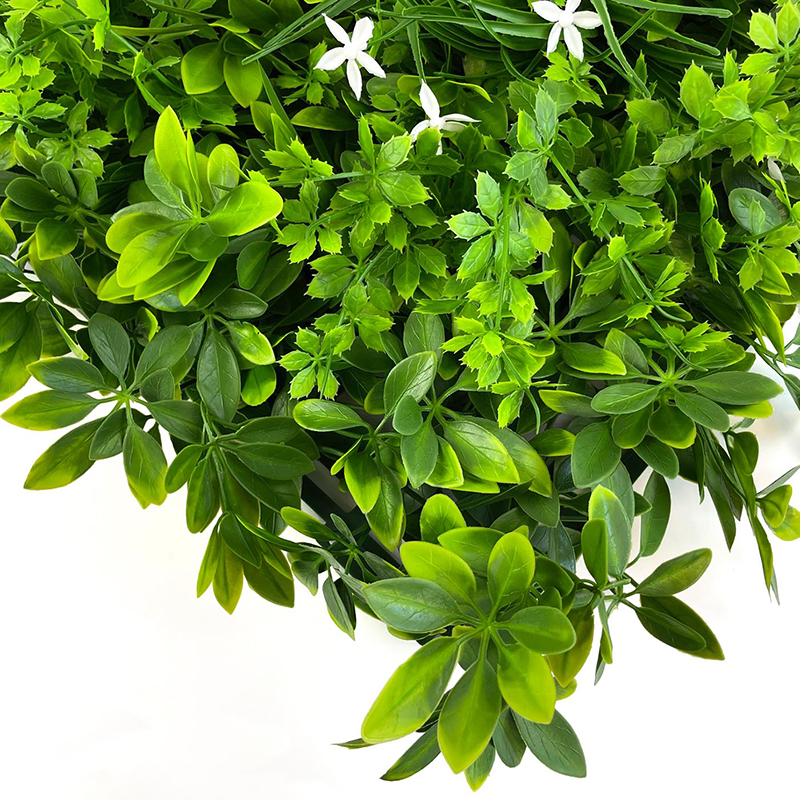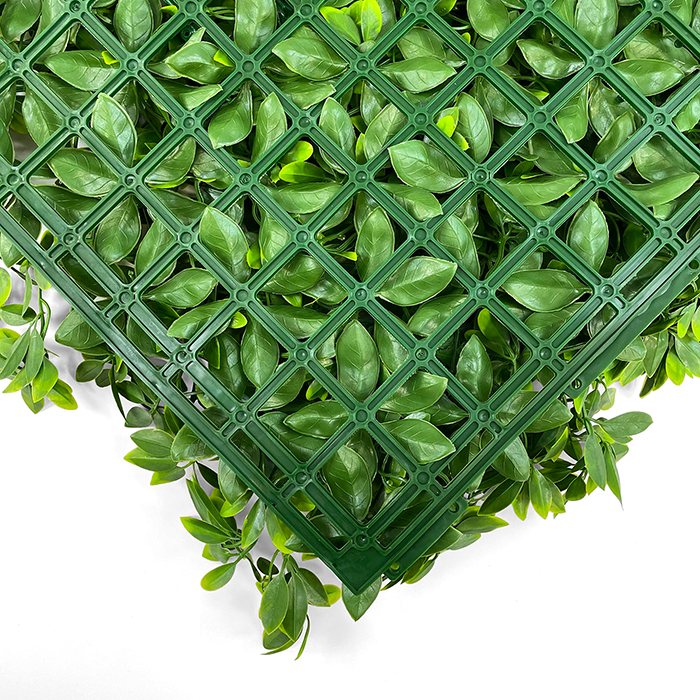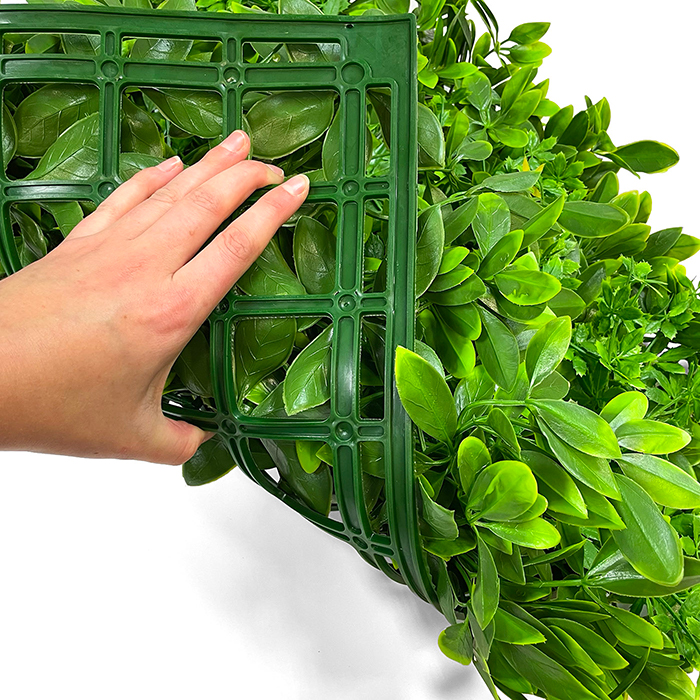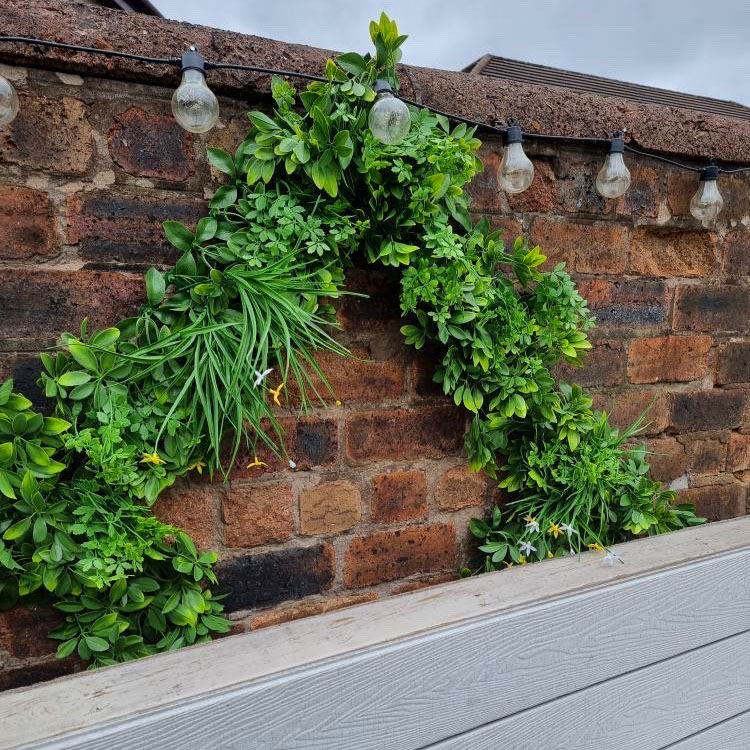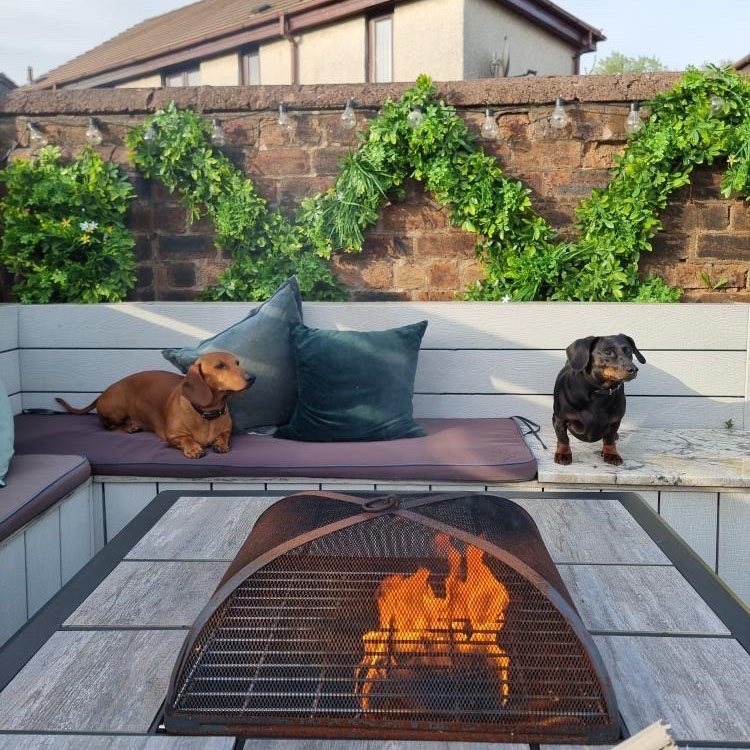 Artificial Hedge Tile
Mixed Foliage 50cm x 50cm
In stock
Enter your dimensions and let us calculate for you.
Our premium Mixed foliage artificial hedge panels are 50cm x 50cm square tiles, easily clipped together with male and female rivets creating a sturdy and striking artificial hedge wall. 4 tiles make 1m2, which makes it incredibly easy to find the perfect amount of hedging to bring your backdrop ideas to life. The artificial hedge tiles are sturdy, durable and are built on a plastic mesh making them incredibly easy to install.
The premium mixed foliage artificial hedge tiles are beautiful to look at and fantastically low-maintenance which makes them an excellent choice for any project. They are weather-proof, frost-proof, UV stable and have a beautiful dense coverage. The ideal product for making artificial privacy screening in your garden.
Full tile – 50cm x 50cm
Thick coverage – 15cm Deep
4 tiles = 1m2 (10m2 = 40 tiles)
UV Stable
Suitable for Indoors & Outdoors
Remarkably life like
Sample size – 25cm x 25cm
Why not check out our other products in the Artificial Hedge Tile collection?