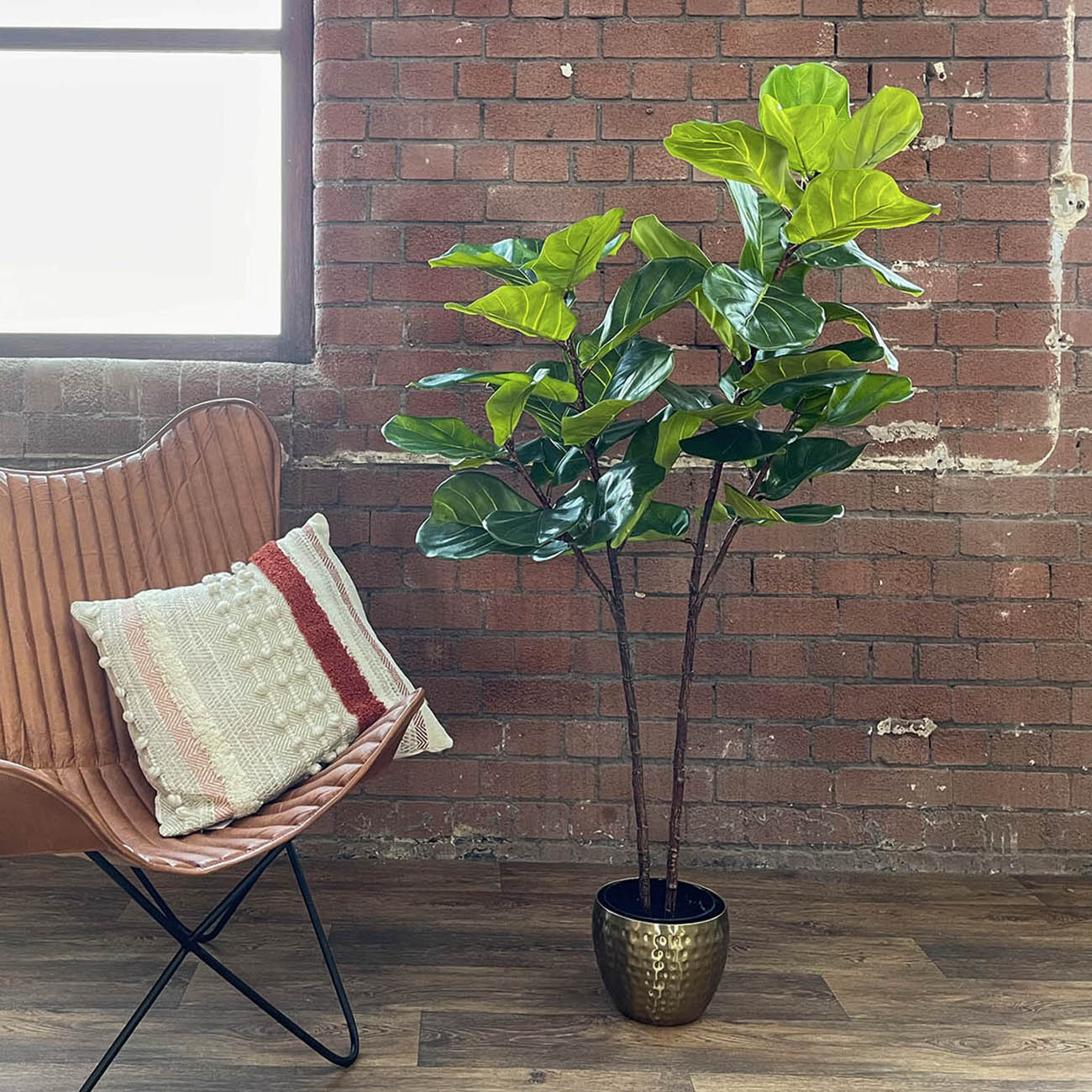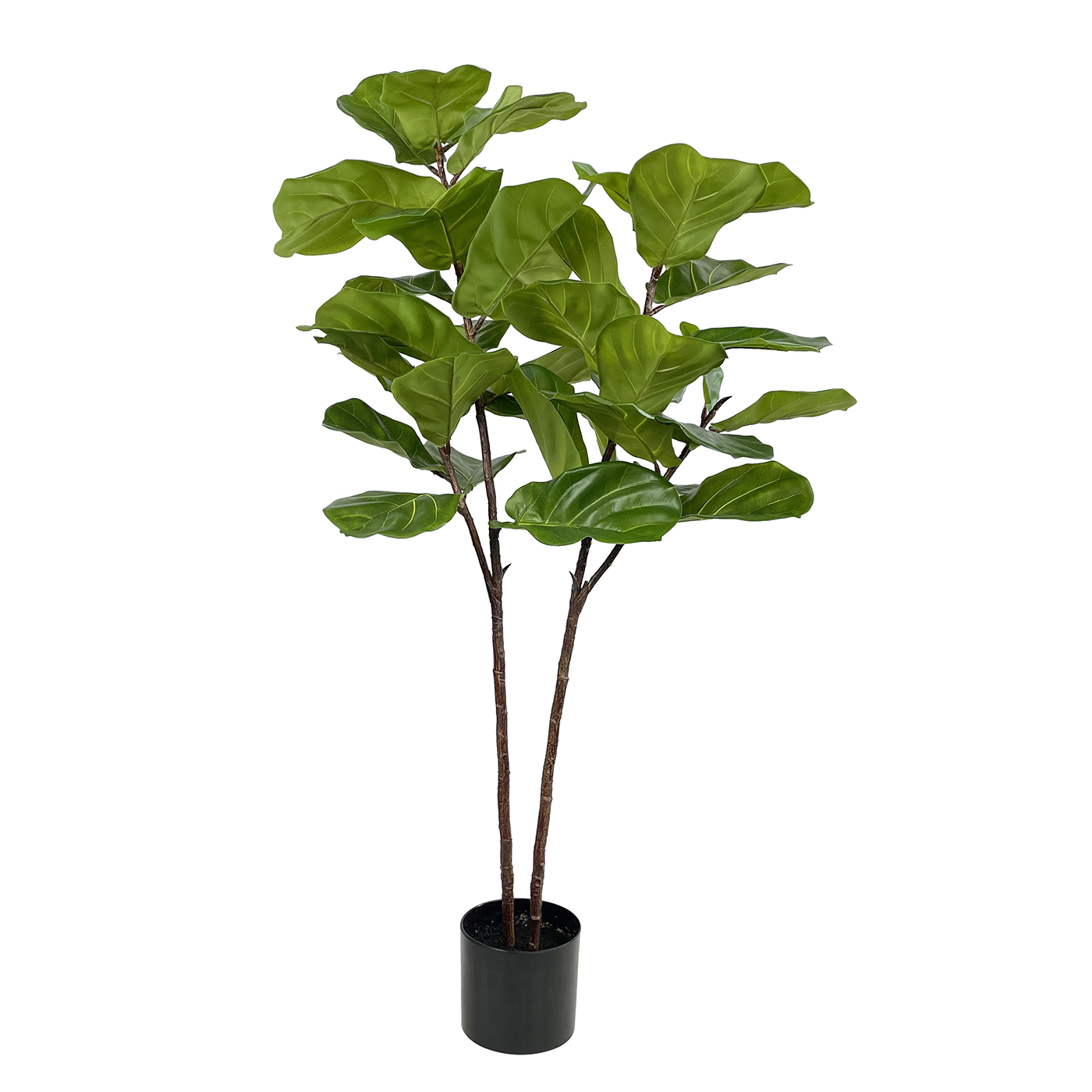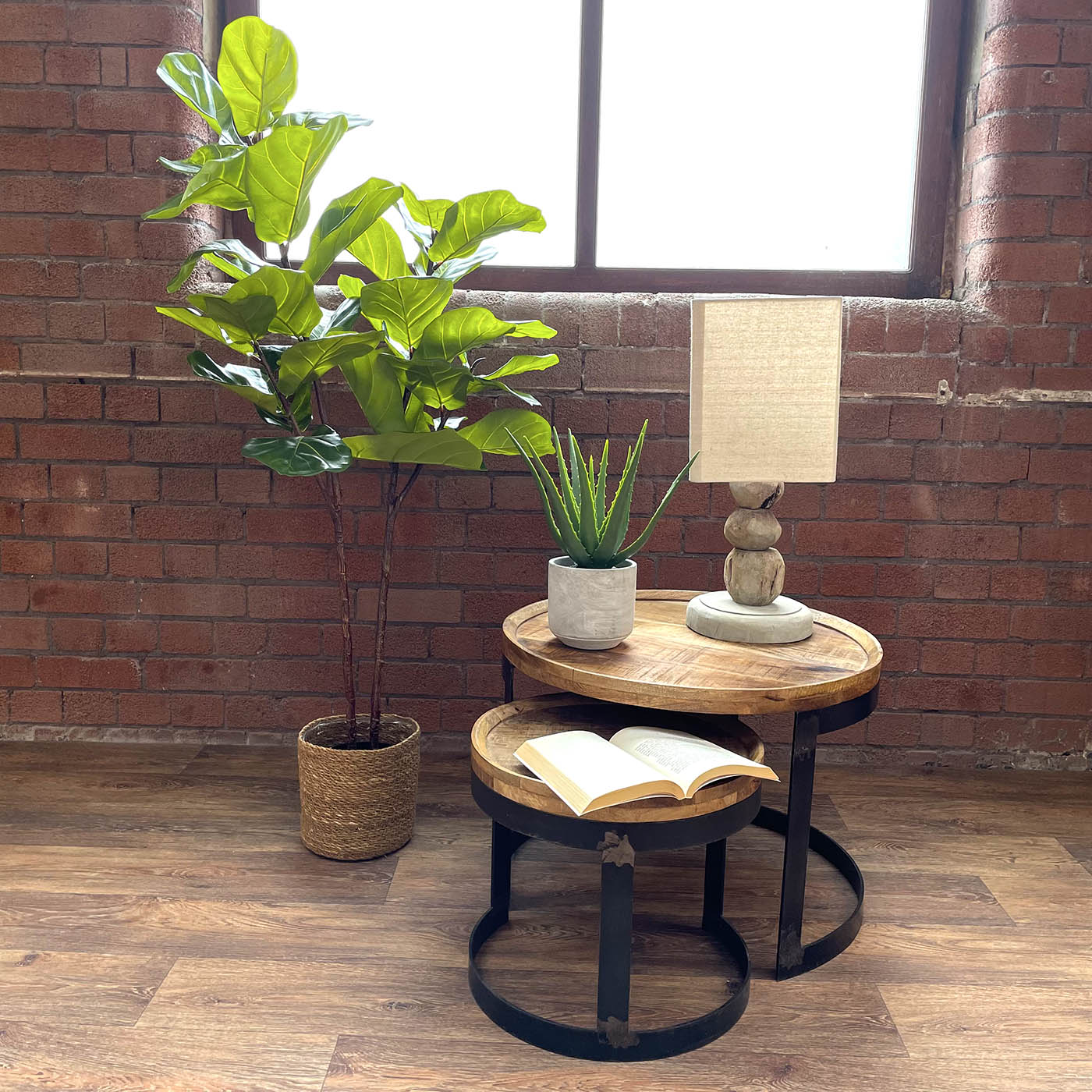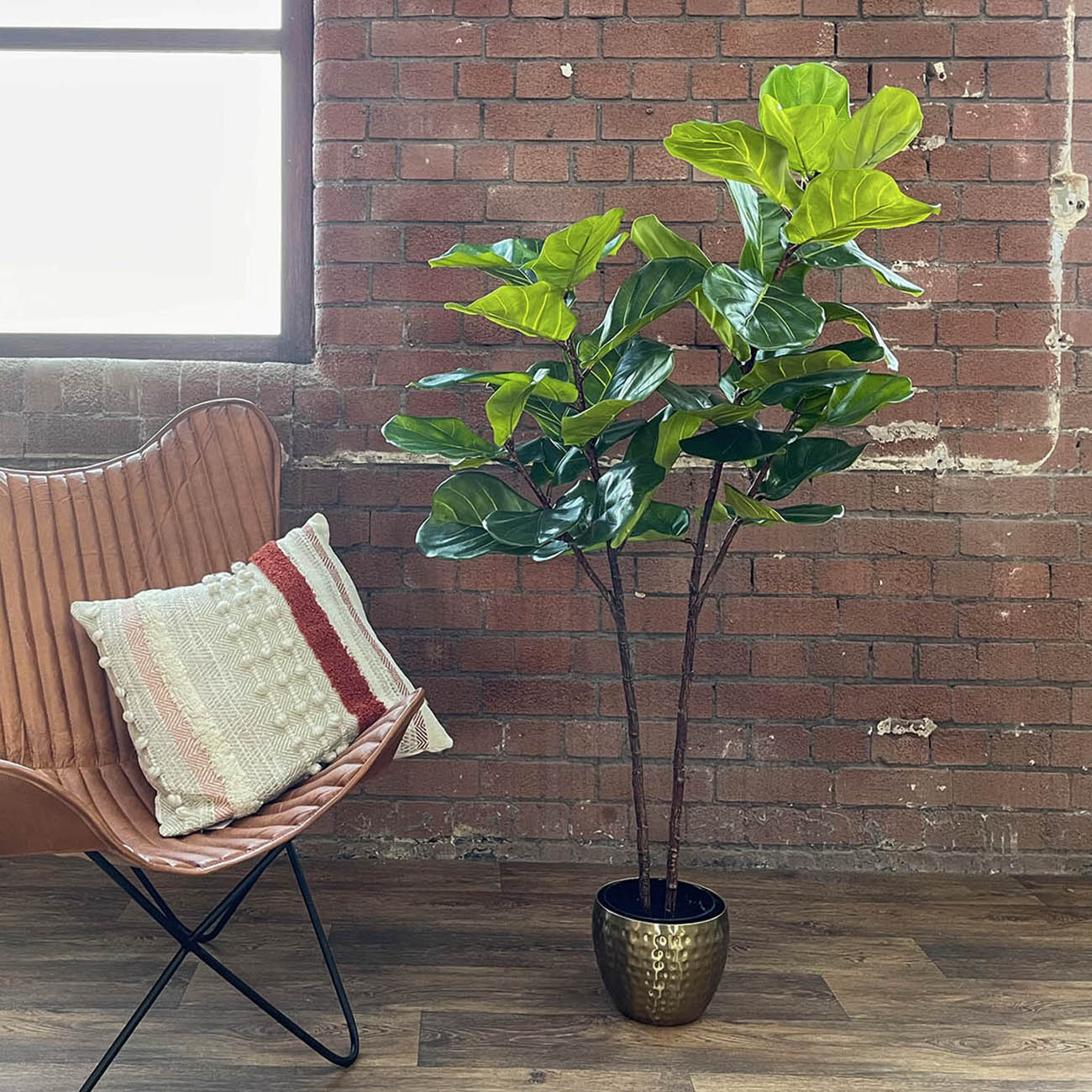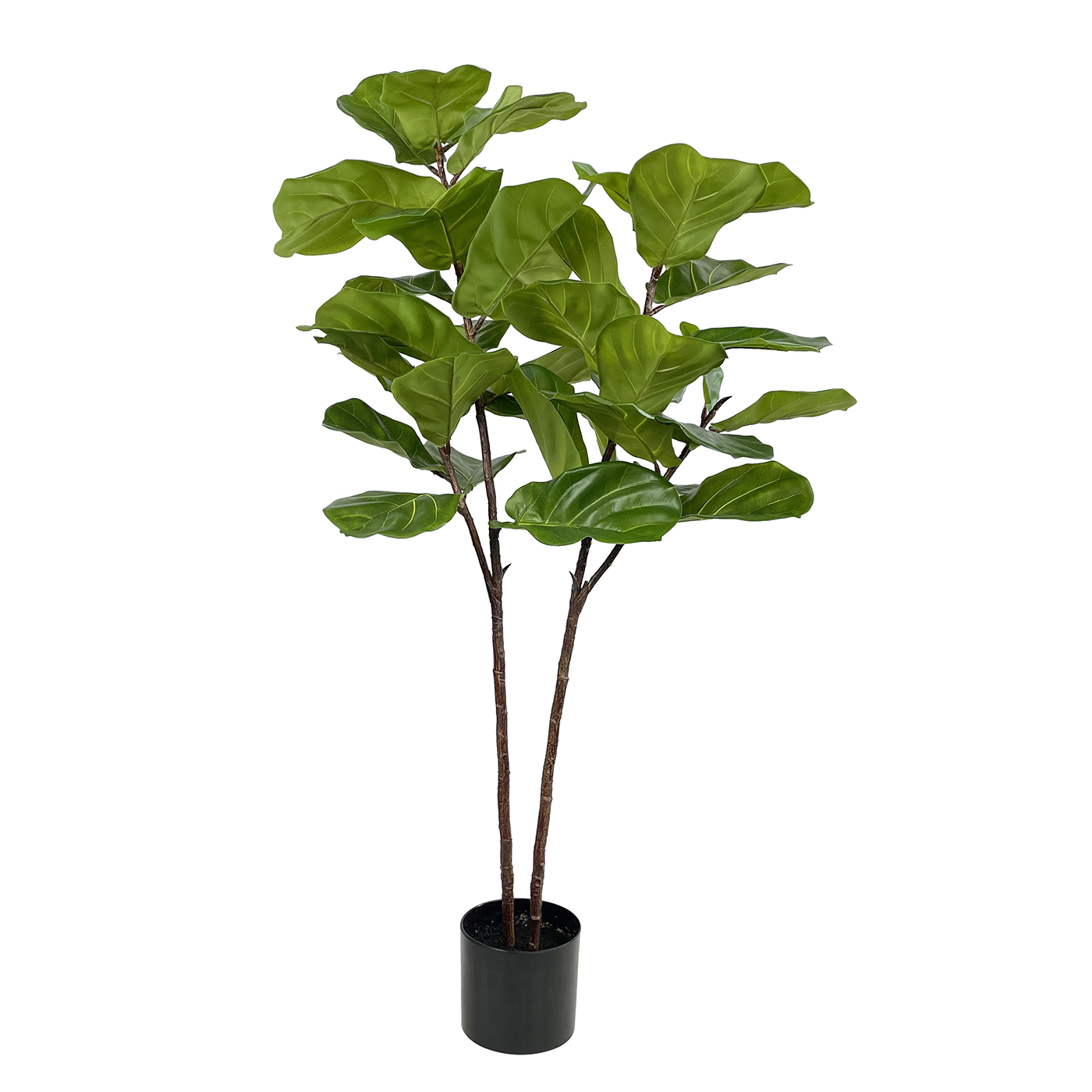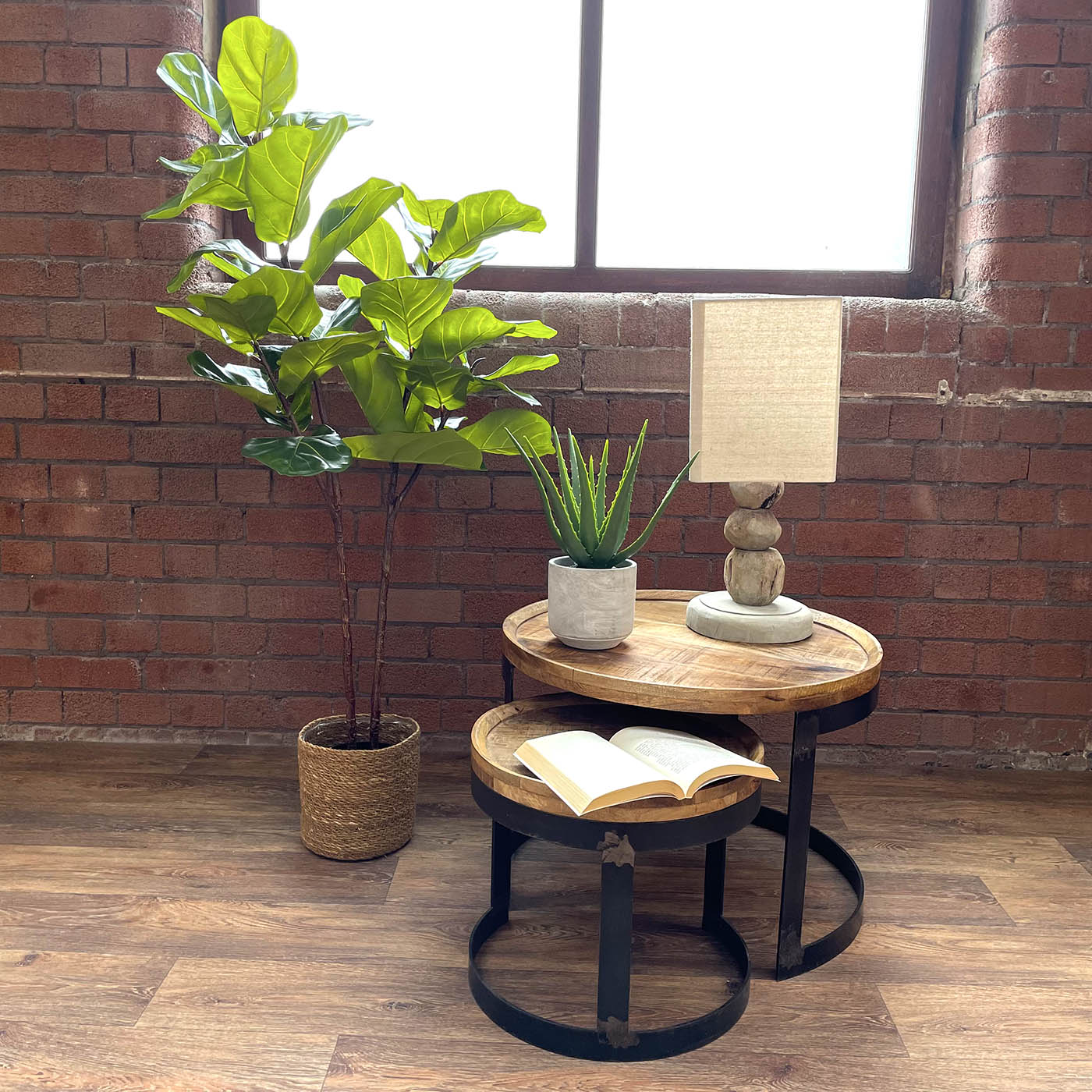 Artificial Plant
Ficus Tree
£80.00
In stock
Love the thought of adding an exotic touch to your home but not sure where to start? Growing from scratch can be a major hassle and take time too. This is where artificial trees and plants really come into their own!
Enter our artificial ficus tree, or artificial fiddle fig leaf tree as it's sometimes called. Simple, traditional, yet beautifully stylish, we've found our artificial ficus trees to be a UK bestseller.
It's a great size too, 130-140cm in height when boxed with 2 trunks and lots of large leaves. The ideal focal point or room divider. Remind yourself of summer holidays in warmer climes!
Made of PE material - also called polyethylene - and plastic leaves with wonderfully detailed patterning, our artificial ficus trees, or fake fig trees, are extremely realistic. With no demands for sunlight or particular feeding requirements, all you have to do is sit back and admire. We just suggest giving the leaves a quick wipe with a damp cloth every so often to keep them looking lovely. Also, it's not UV protected so not for outdoor use as it may discolour in the sun or could be damaged by strong wind.
Once your new artificial ficus tree has been delivered, you can easily have a go at shaping it yourself. It's actually flexible, allowing you to carefully flex the top half of the short stems and bend the leaves down to achieve the desired look. The two trunks can also be gently flexed to separate the two from each other nearer the top half.
When shaped, your new artificial ficus tree will stand at around 135cm tall.
All our fake ficus trees sit inside a black pot which it's attached to. You can then put it inside any of our assorted range of exterior pots sold separately, giving your ficus a whole new look just when you fancy it!
Black pot height: 14.5cm, Diameter: 16.5cm
Key Features
Internal use only – ideal for both home and commercial use
Looks great on the floor or on a side table
Perfect gift idea
Easy to shape
Not fire retardant
| | |
| --- | --- |
| Plant Species | Ficus Tree |
| Height | 130-140cm |
| Pot size | H14.5cm, D16.5cm |
| Pot Included | Yes (Basic black pot) |
| Plant Material | Polyethylene (PE) |
| Outdoor Use | NO |
| No. of leafs | 38 |
| No. of trunk | 2 |
| Weight | 3kg |