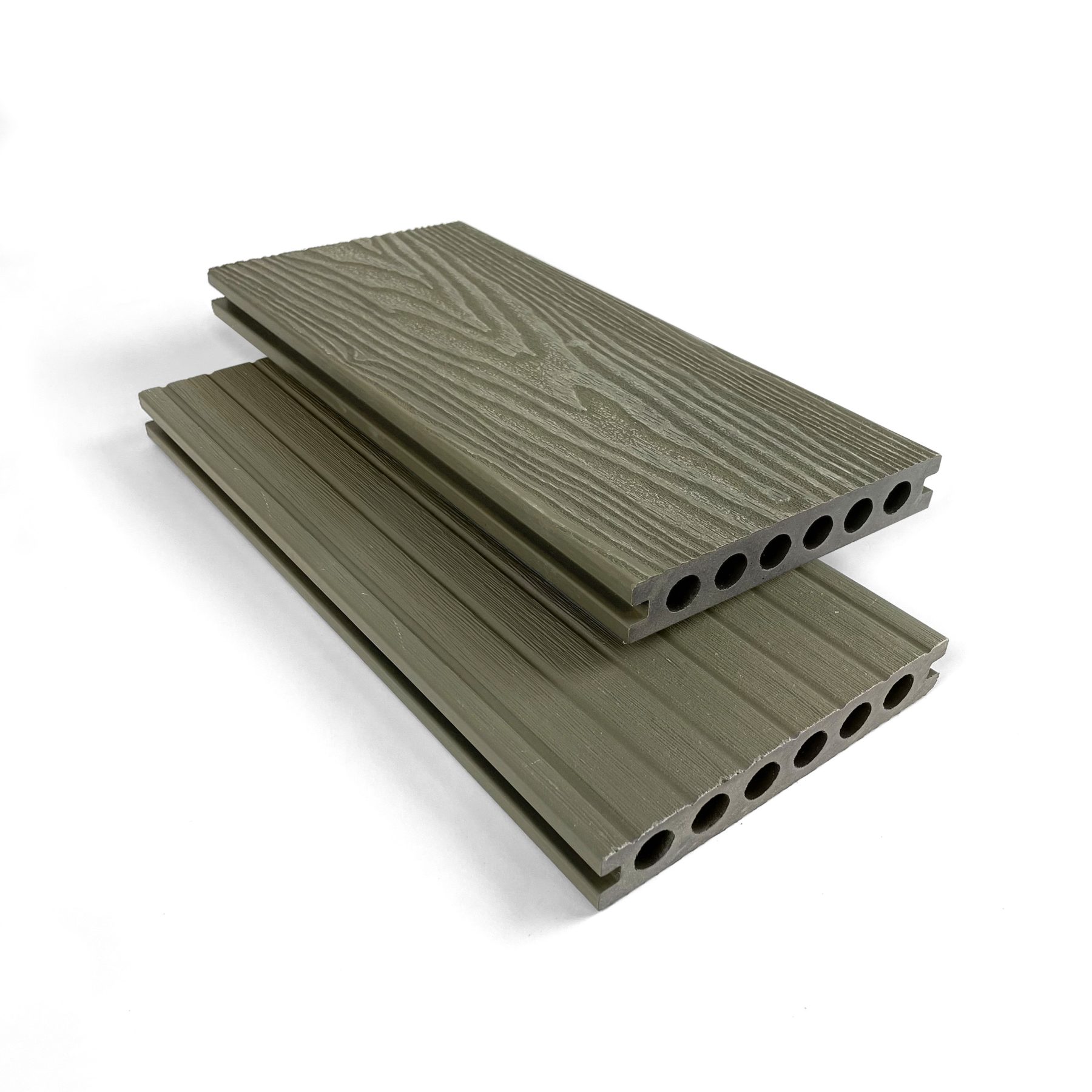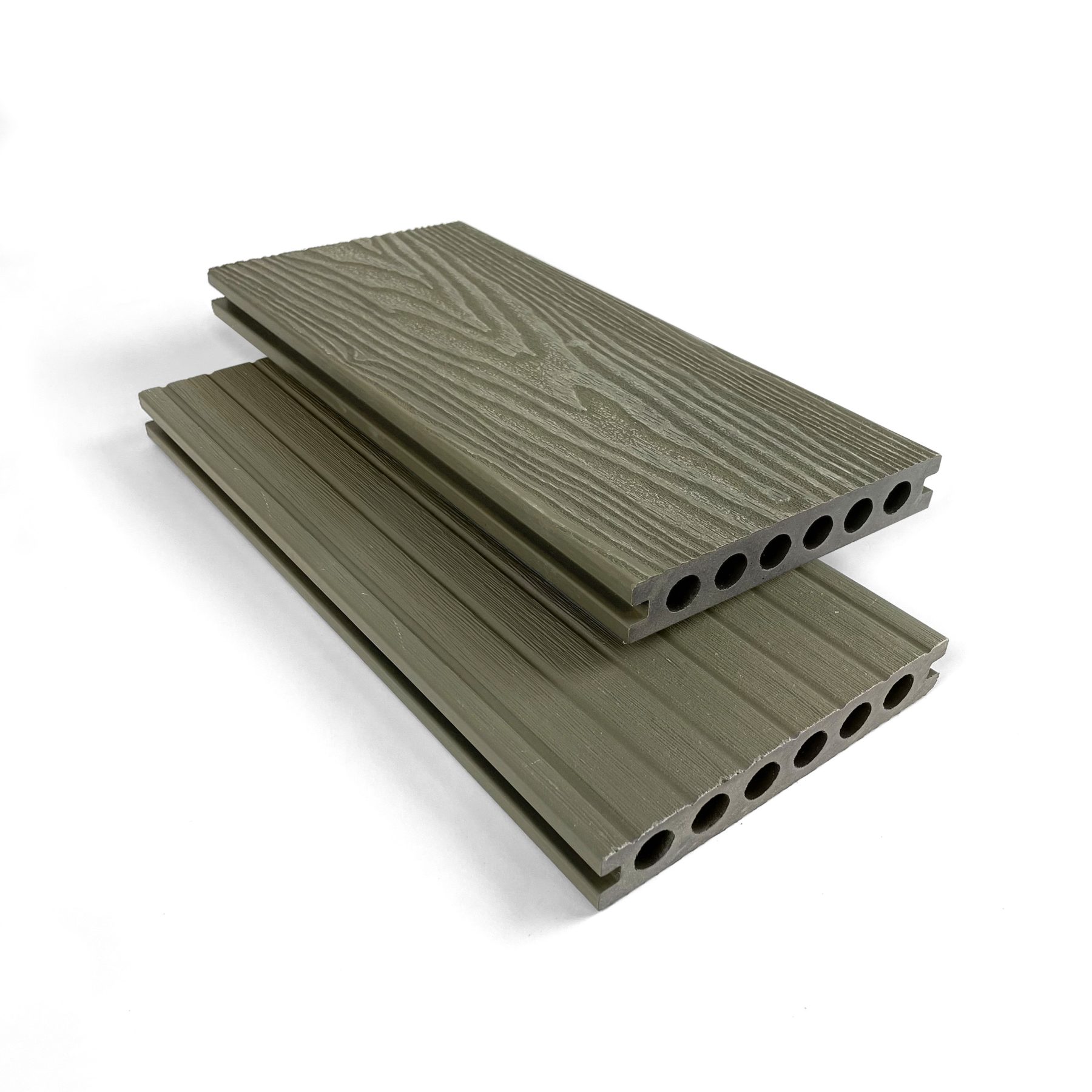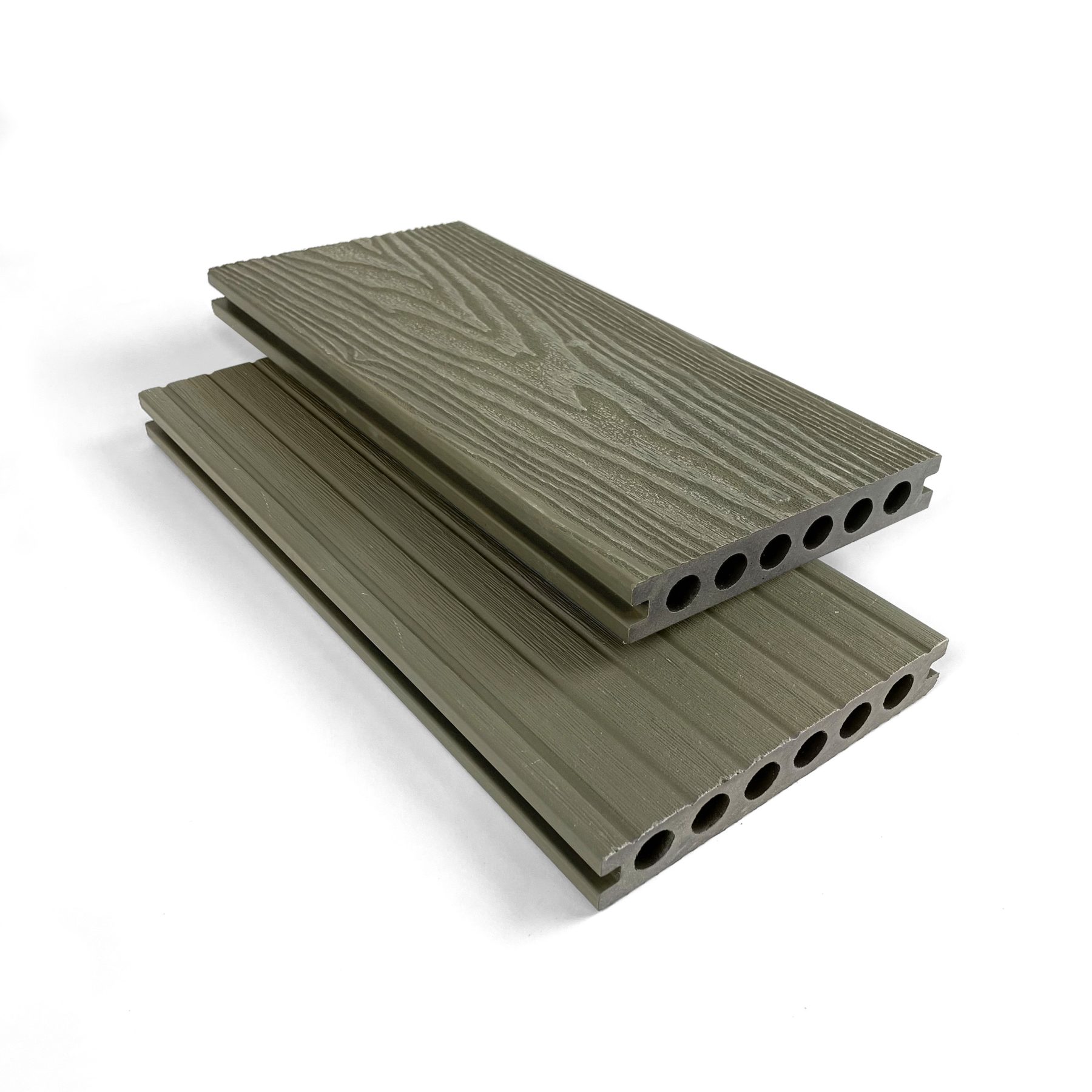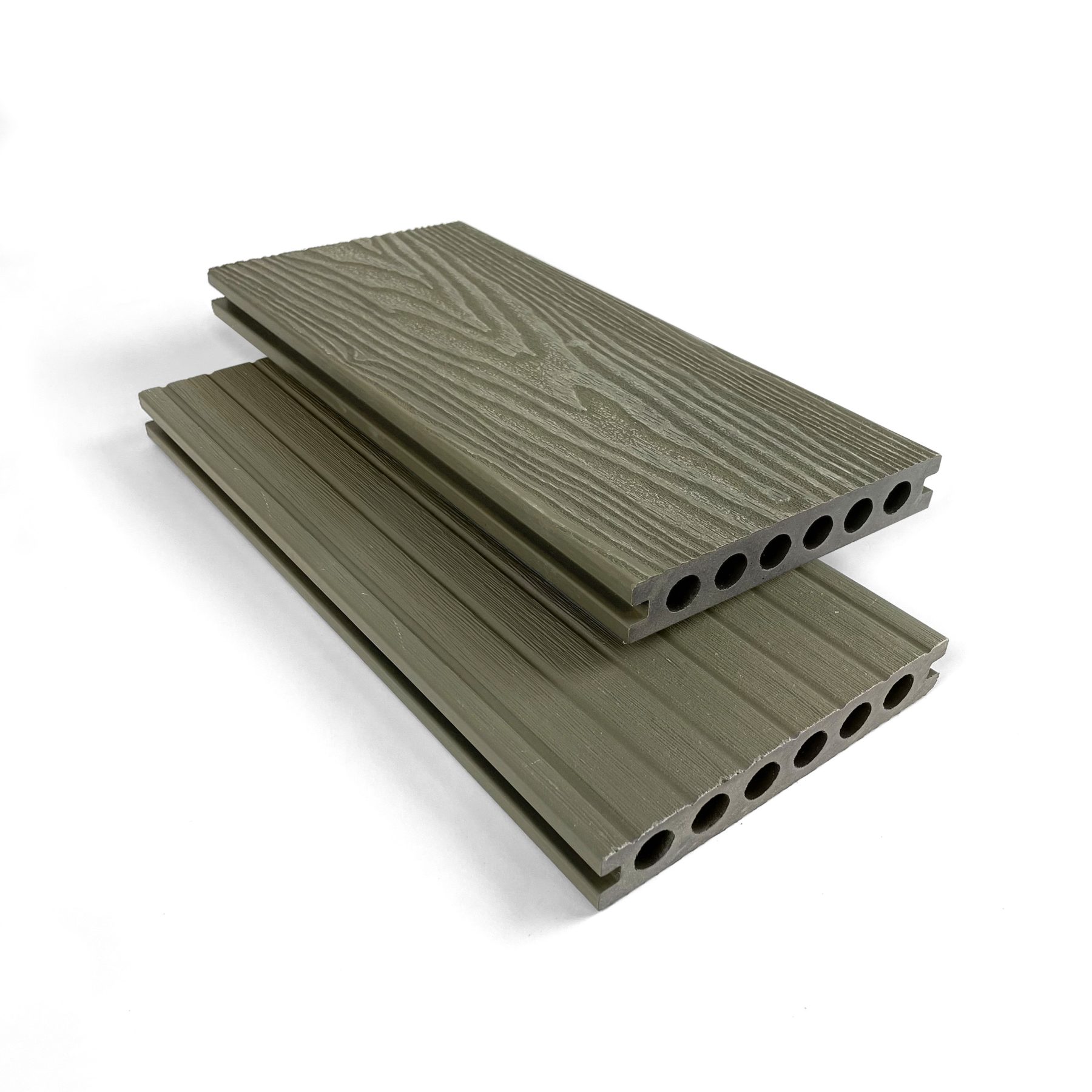 Capped Deep Embossed
Antique – 3.6m
In stock
Enter your dimensions and let us calculate for you.
*All prices inclusive of vat.
If you are looking for a traditional classic decking colour, look no further than the Antique deep embossed capped decking board. The antique is a gorgeous deep colour that will enhance any garden decking project. The deep embossed capped decking boards are the most popular product on the market, due to their dual sided design and 25 year guarantee. Featuring a deep embossed woodgrain design on one side and grooved lines on the reverse with a soft wood affect texture on both.  The 3.6m length antique capped boards are perfect if you are looking to create the appearance of a real wood decking without the high maintenance of one!
Deep embossed capped decking is the toughest composite decking option available on the UK market. It has an extremely tough weather resistant, stain and UV resistant casing, making it the go to decking solution.
*Please note that exact colour match cannot be guaranteed between batches*
length 3.6m
width 142mm
depth 23mm
capped decking
What is capped decking?
Capped decking is a decking that has a composite core with a PU protective coating around the outside of the board. PU is a type of plastic that is a concentrate of the additives making up the protective coating. It include additives that protect against anti UV, anti fungal etc. It is highly concentrated due to it only being in the outer layer. Therefore offering more protection than a regular composite, as all the additives in the regular composite boards are diluted throughout the entire board, offering a weaker protection.
Does it have a warranty?
Yes it has a 25 year warranty guarantee
Does is come with square edge boards?
Yes the capped decking comes with matching square edge boards, these boards only have the woodgrain design available
Due to size and weight of product, there must be someone abled bodied to help unload vehicle. All deliveries must be signed for upon delivery. We will always call to book in orders before we load wagon and deliver in order to eliminate missed deliveries.
Delivery is calculated on order size on the shopping checkout page by entering your delivery details, you are able to check this out without completing a purchase. If a delivery cost does not come up, please contact us for a delivery quote.
All prices inclusive of VAT. Please contact us if you live in the following Postcodes, additional charges will occur – KW, IV, AB, PH, DD, BT. Delivery 5-7 working days.
Learn more