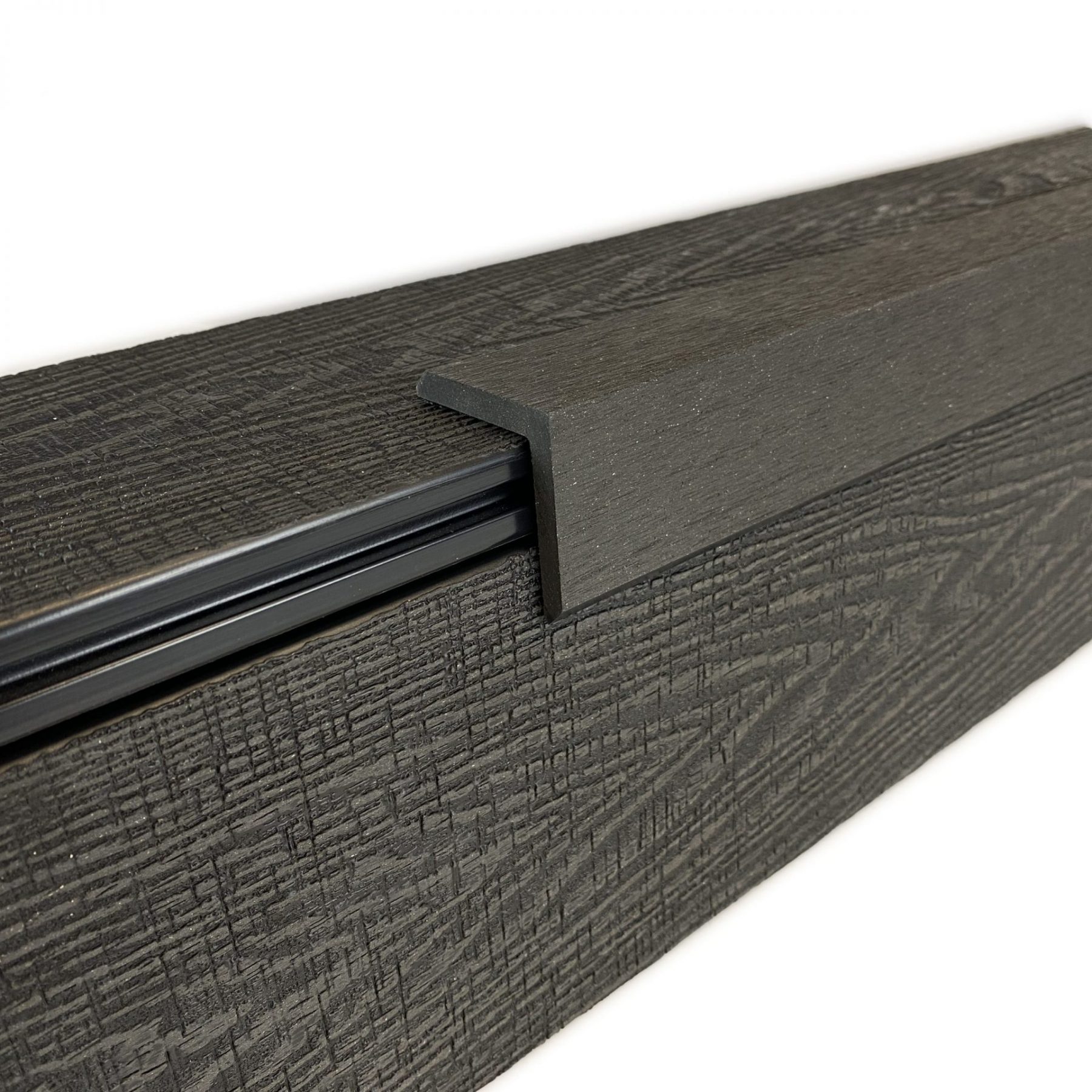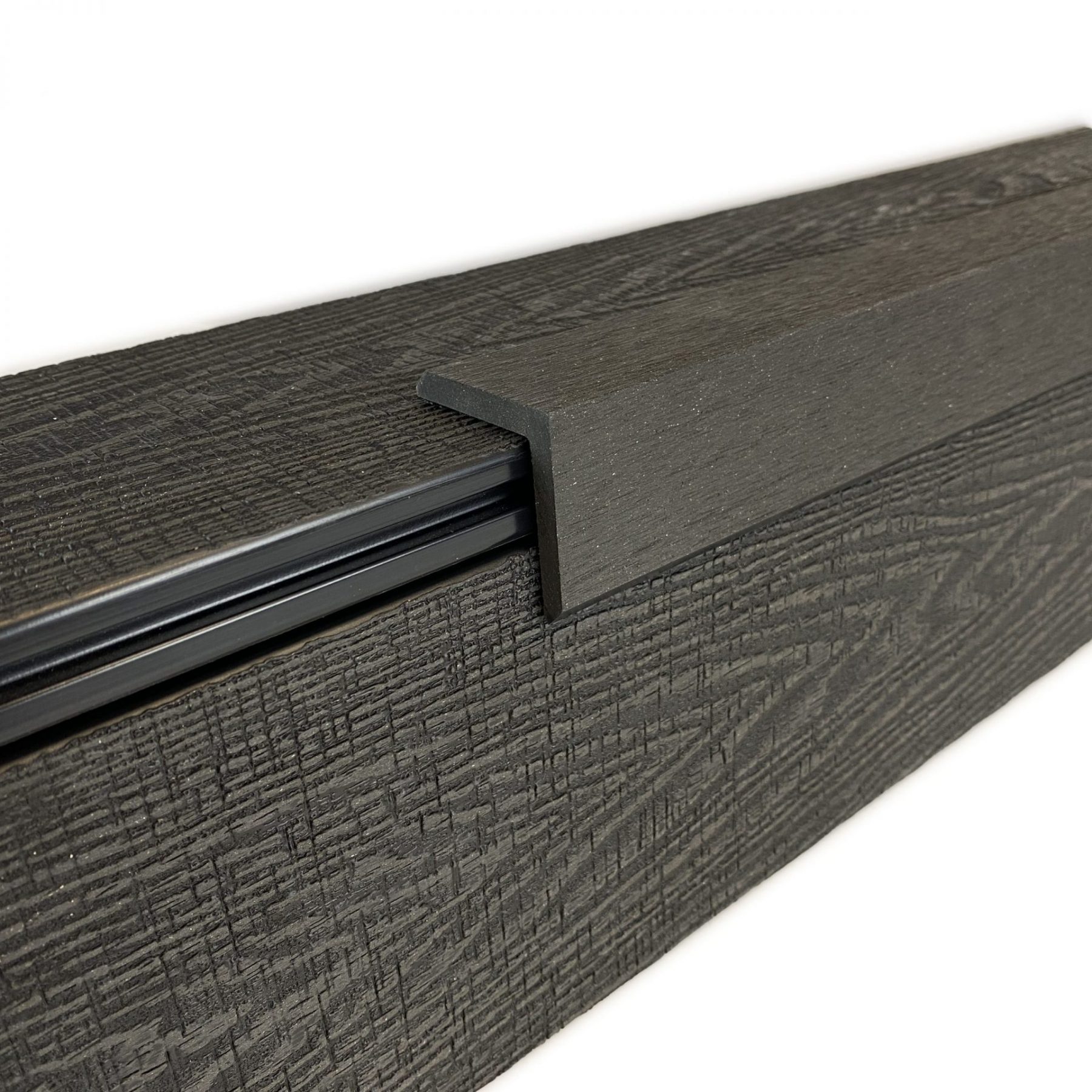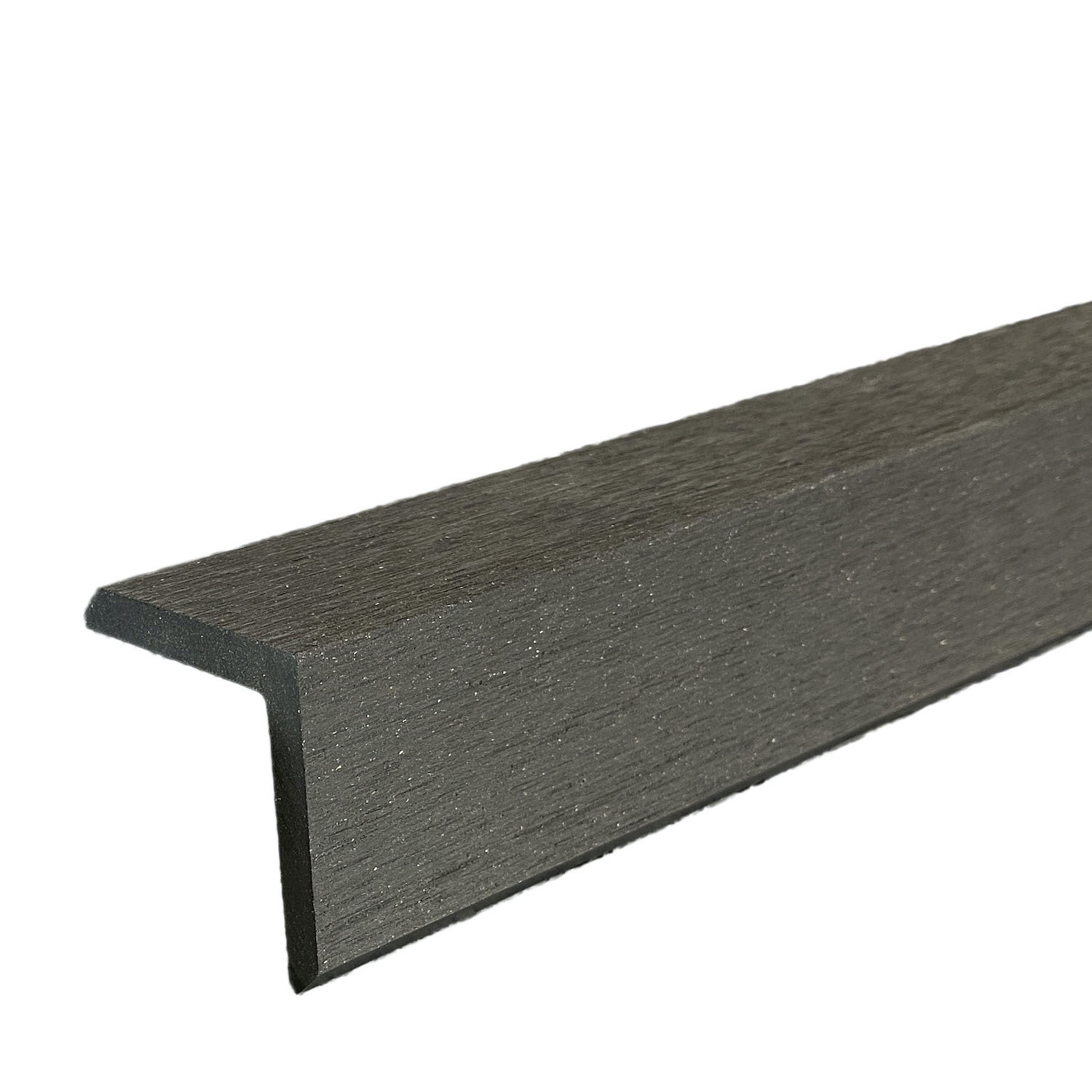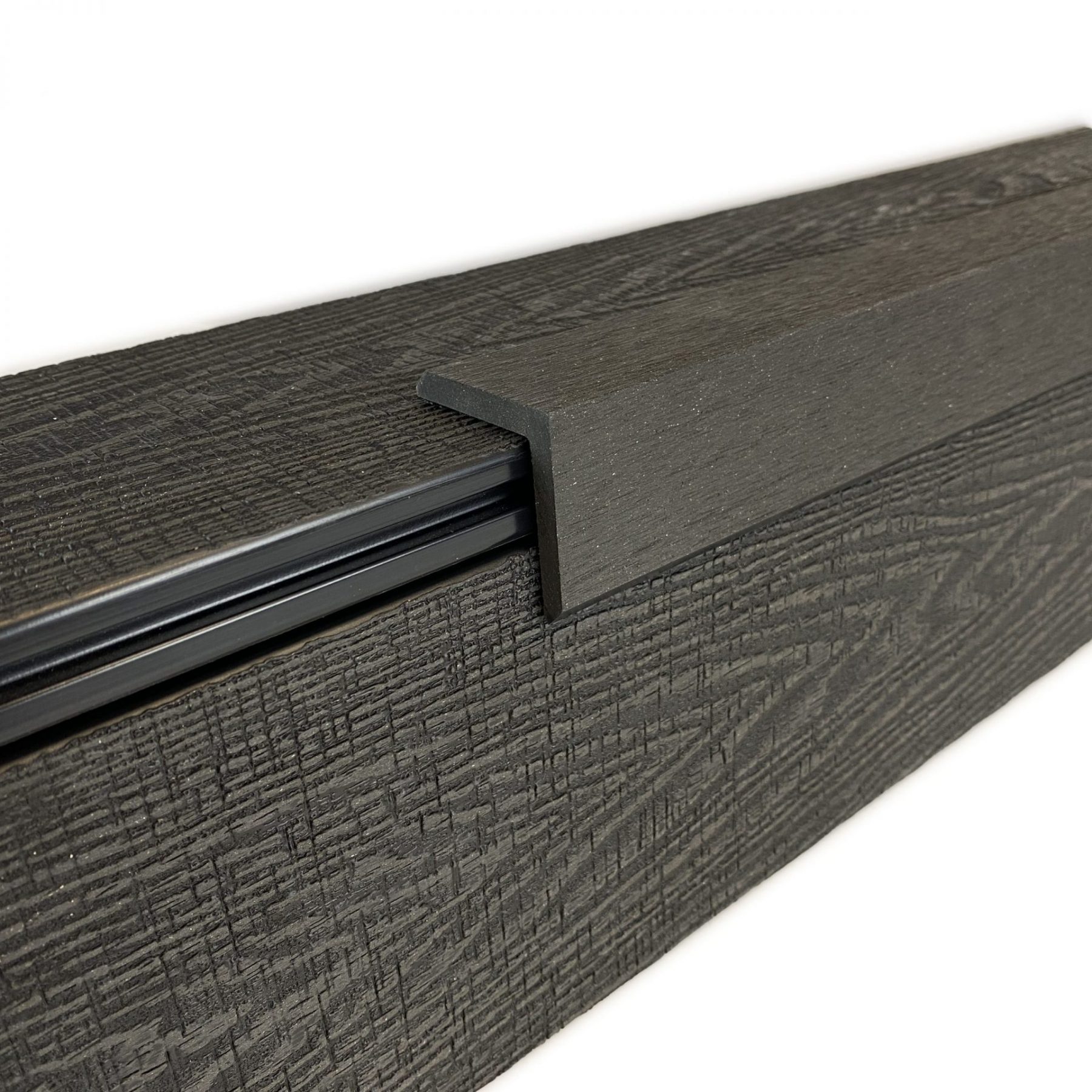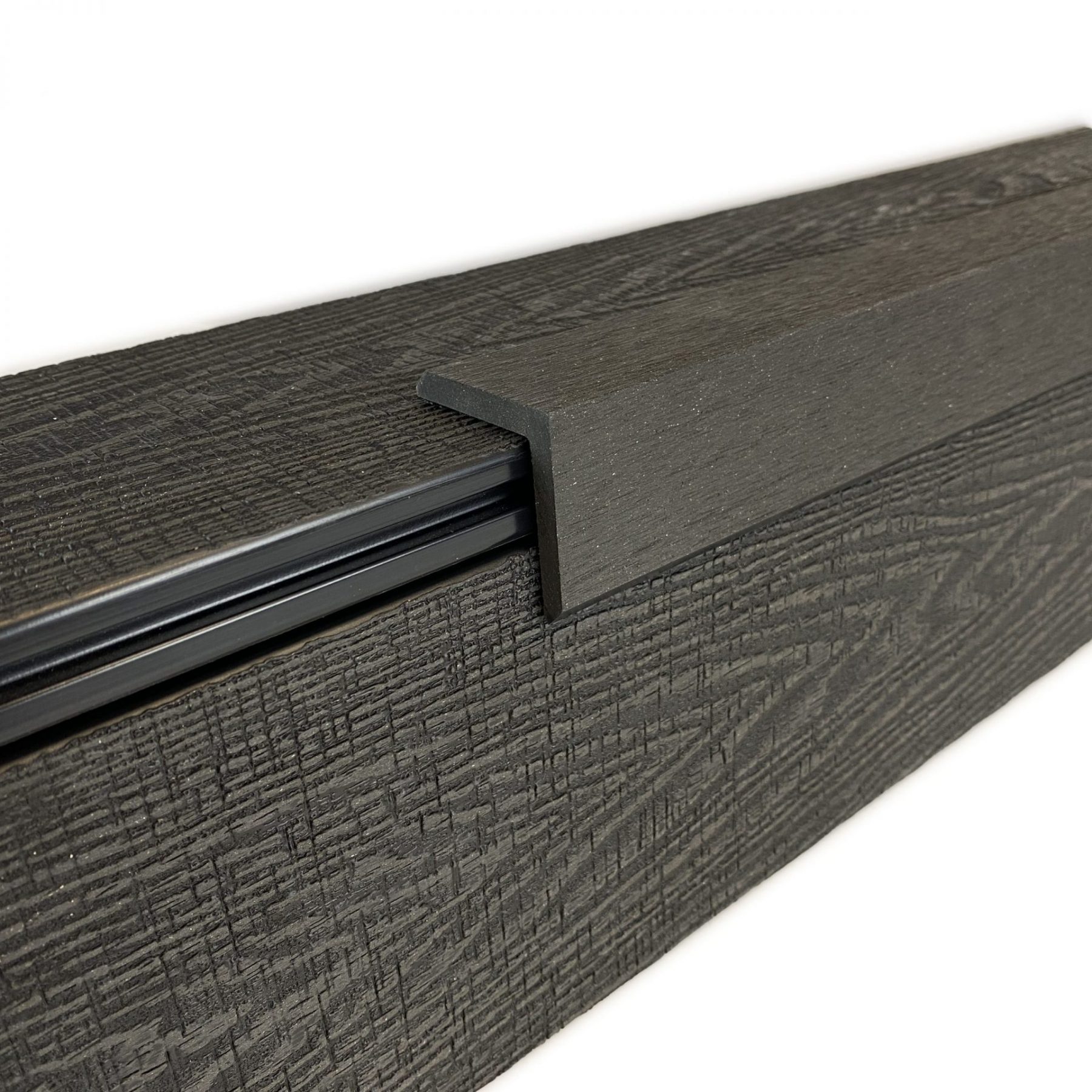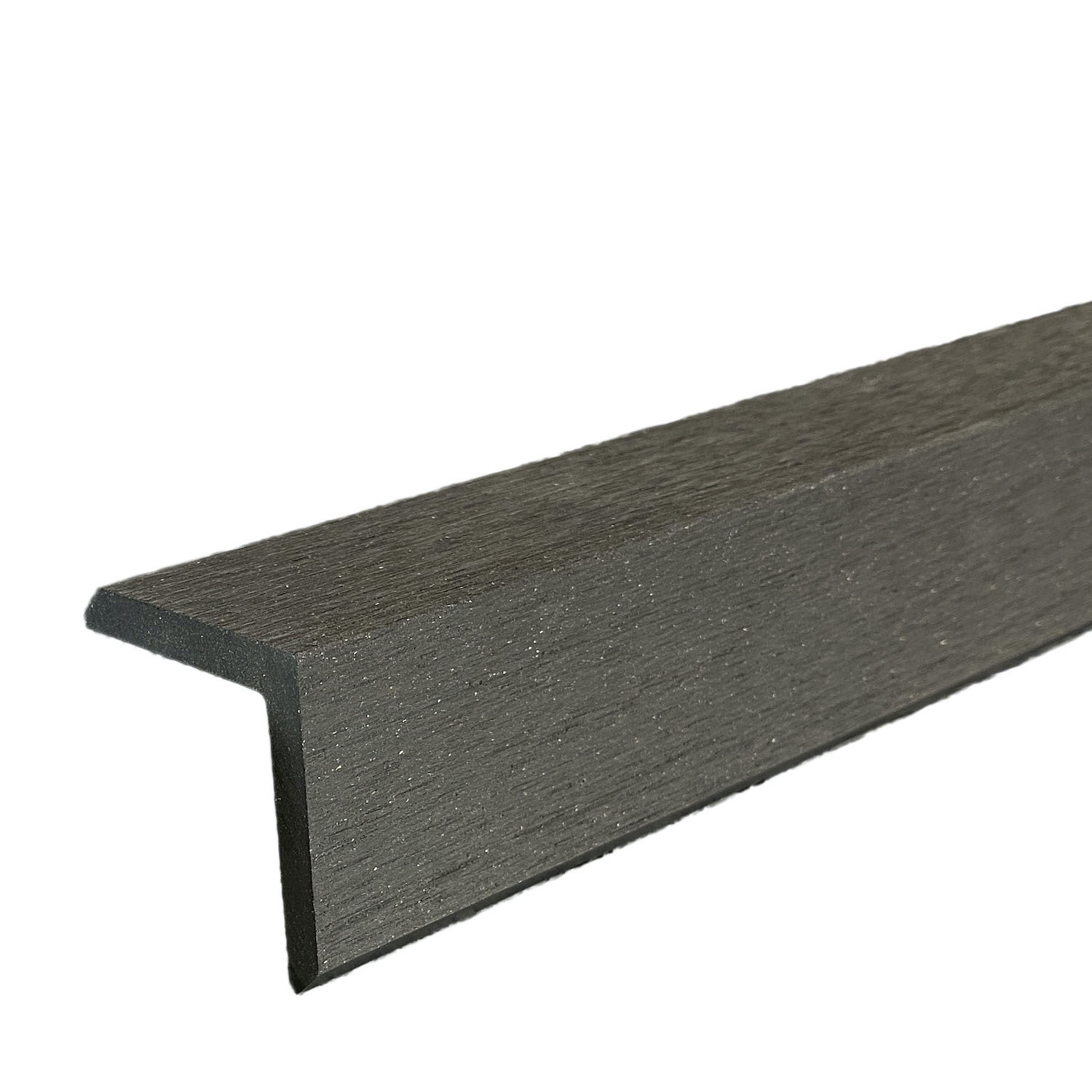 Enhanced range
Ignite Black Trim – 2.9m
In stock
Enter your dimensions and let us calculate for you.
*All prices inclusive of vat.
Our Composite decking 'L' shape trims come in matching colours to the decking boards in all our ranges.  The trims are used to finish the edge of your composite decking area and are quick and easy to install.  There are a few ways you are able to attached the trims, all weather outdoor adhesive and panel pins are the tidiest way but if you are wanting a more belt and braces fix then a small pre drilled pilot hole and a screw is your best option. The alternative option would be to use our
square edge finishing boards
which eliminate the need for the trims as the boards are smooth down one side and leave a immaculate edge. If you require any more advice on how to install the composite decking trims or square edge finishing boards then please don't hesitate to contact us.
*Please note that exact colour matching cannot be guaranteed between batches*
| Range | Enhanced | Deep Embossed |
| --- | --- | --- |
| Board Size | 3.6m | 3.6m |
| Board Width | 146mm | 146mm |
| Board Depth | 22mm | 25mm |
| Board Finish | Wood Grain & Grooved | Wood Grain & Grooved |
| Board Weight | 9.5kg | 10.64kg |
| Board Coverage | 0.5265m² | 0.5265m² |
| Duel Sided | Yes | Yes |
| Colours | 3 | 5 |
| Matching Trim | Yes | Yes |
| Square Edge Board | Yes | Yes |
| Hidden Fastening System | Yes | Yes |
| Material | Composite | Composite |
| Joist Span | 400mm (90") | 400mm (90") |
| Board Gap | 6mm | 6mm |
| Use | Domestic | Domestic & Light commercial |
Due to size and weight of product, there must be someone abled bodied to help unload vehicle. All deliveries must be signed for upon delivery. We will always call to book in orders before we load wagon and deliver in order to eliminate missed deliveries.
Delivery is calculated on order size on the shopping checkout page by entering your delivery details, you are able to check this out without completing a purchase. If a delivery cost does not come up, please contact us for a delivery quote.
All prices inclusive of VAT. Please contact us if you live in the following Postcodes, additional charges will occur – KW, IV, AB, PH, DD, BT. Delivery 5-7 working days.
Learn more