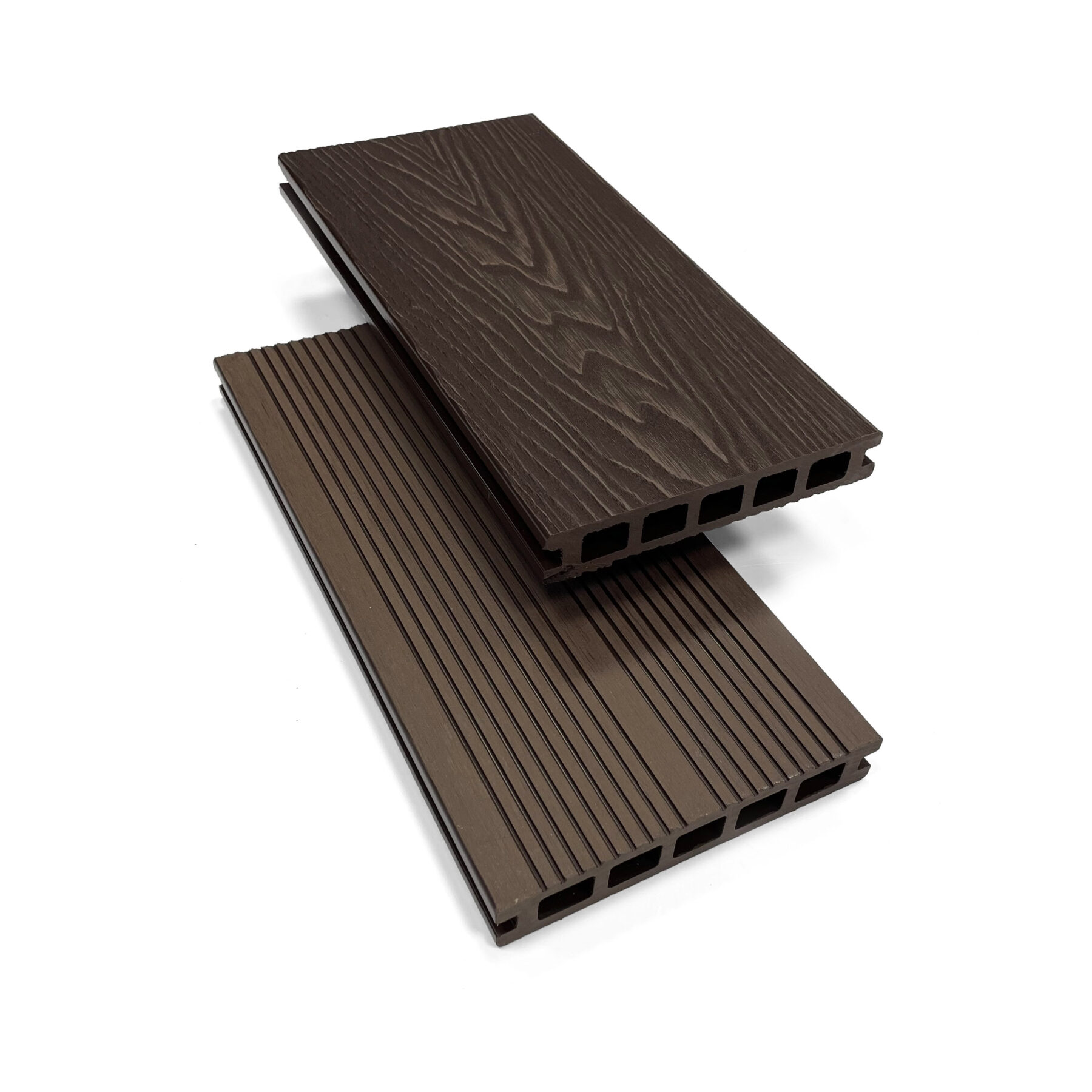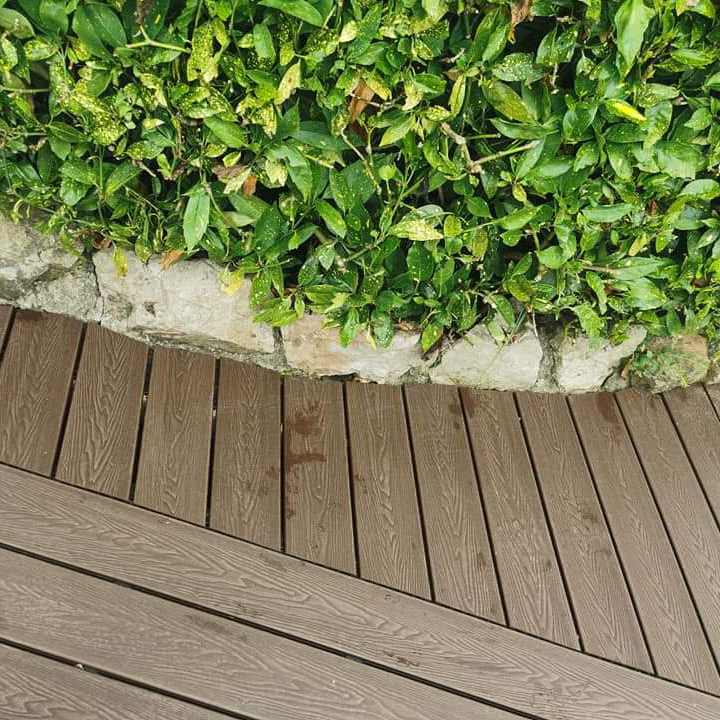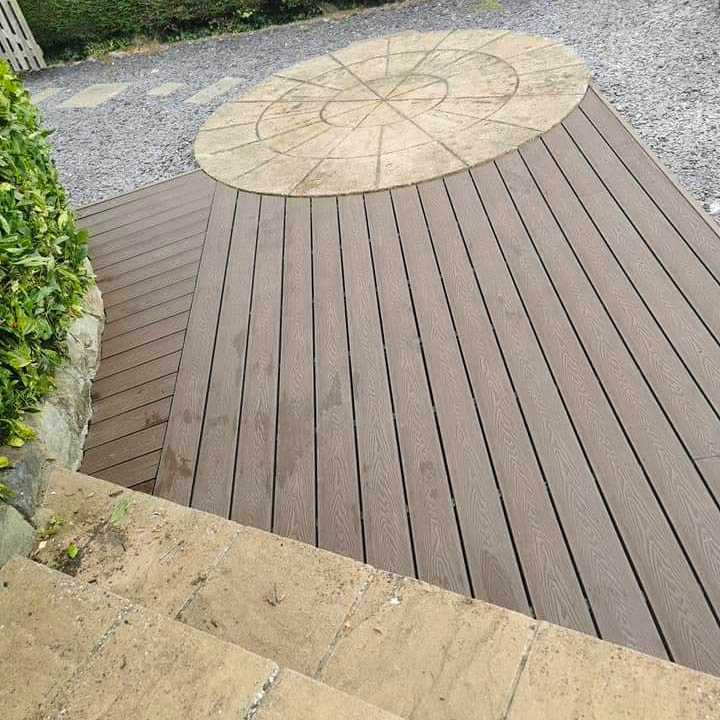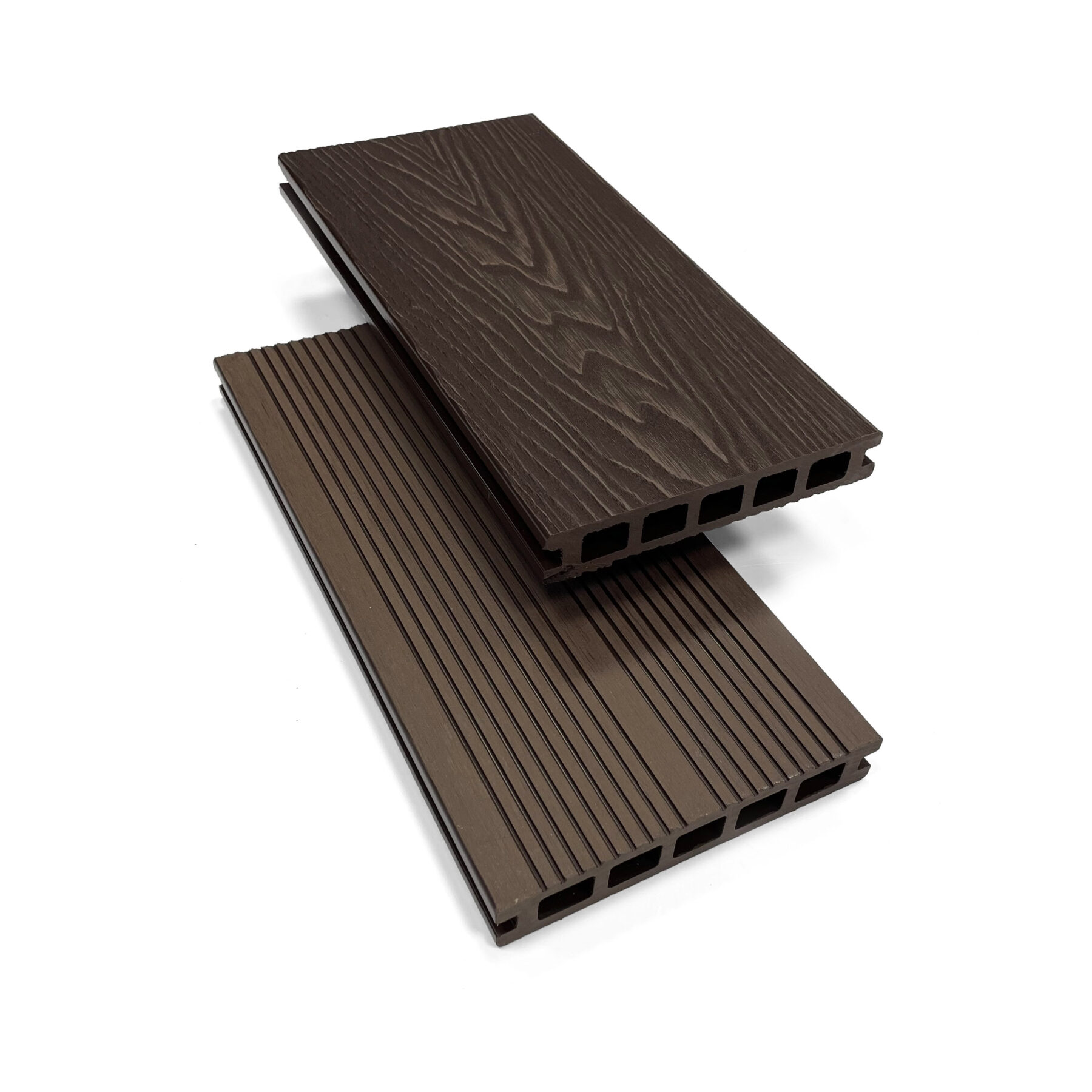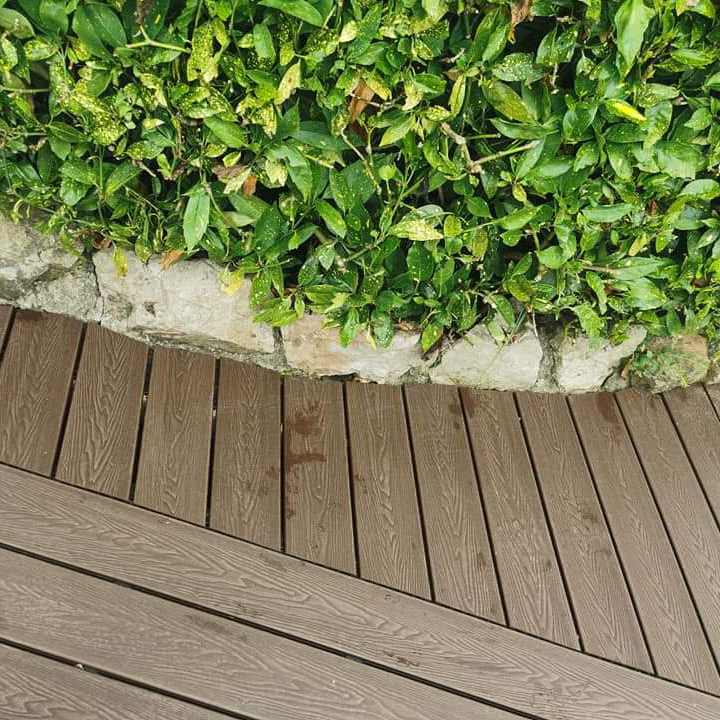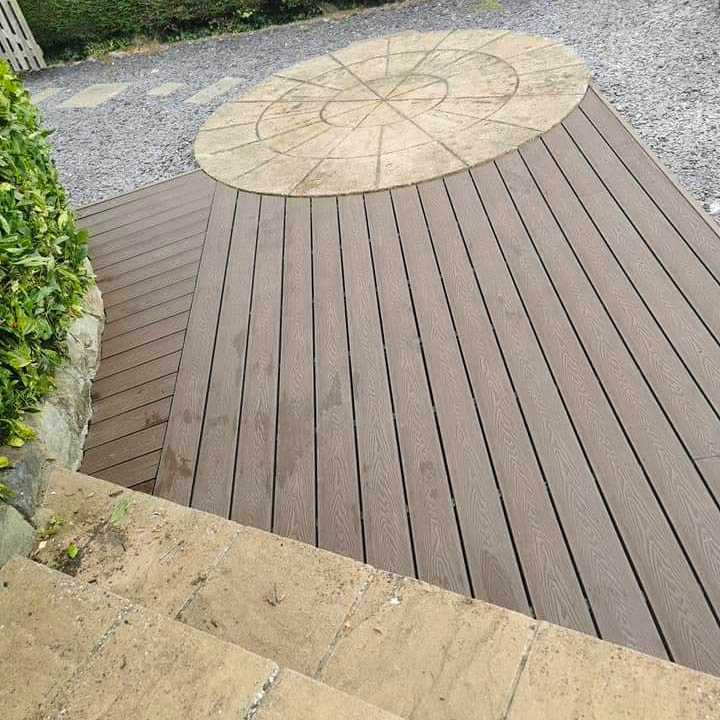 Deep Embossed
Mahogany Brown – 3.6m
In stock
Enter your dimensions and let us calculate for you.
Back in Stock End of August/Early Sept 2023*  
*All prices inclusive of vat.
A gorgeous, rich foundation for any outdoor colour palette, it's no surprise that the Mahogany woodgrain composite decking boards from The Outdoor Look's deep embossed range have been an incredibly popular choice for homeowners.  Slip resistant, stain resistant and virtually maintenance free this 3.6m composite decking product is an ideal choice for those individuals with pets or children.
Not only does this wonderful woodgrain composite decking solution look phenomenal in your garden, the woodgrain imprinting makes the composite boards appear almost identical to natural wood. This incredibly high-quality choice is a must have to install in your garden.
*Please note that exact colour match cannot be guaranteed between batches*
The Outdoor look has provided a best practices guide for the storage and handling of the composite decking for before and during the installation process. This can be
read here
.
| Range | Enhanced | Deep Embossed |
| --- | --- | --- |
| Board Size | 3.6m | 3.6m |
| Board Width | 146mm | 146mm |
| Board Depth | 22mm | 25mm |
| Board Finish | Wood Grain & Grooved | Wood Grain & Grooved |
| Board Weight | 9.54kg | 9.64kg |
| Board Coverage | 0.5265m² | 0.5265m² |
| Dual Sided | Yes | Yes |
| Colours | 3 | 5 |
| Matching Trim | Yes | Yes |
| Square Edge Board | Yes | Yes |
| Hidden Fastening System | Yes | Yes |
| Material | Composite | Composite |
| Joist Span | 400mm (90") | 400mm (90") |
| Board Gap | 6mm | 6mm |
| Use | Domestic | Domestic & Light commercial |
What size are the decking boards?
The Deep Embossed decking boards are 3.6m length, 25mm thick and 146mm wide, the Enhanced Range are 3.6m length, 22mm thick and 146mm wide. The Deep Embossed and Enhanced square edge boards are the same just 136mm wide (10mm narrower)
Do you accept returns?
We do accept returns. The products must be returned to us at your own cost within 28days. It must be in its original packaging, unused and in perfect re-sellable condition. You must attach your name and order number to the box/s in order for the warehouse team to be able to assign the return to your order.  When it is received at the warehouse the team will check the items and inform as to if they are in good condition for us to action a refund.
Can you provide me with a quote?
Yes we can please email us at [email protected] with a rough sketch, your measurements and the board that you are interested in. The team will then pull a quote together based on this information for you.
What does delivery cost?
The delivery is added to your order at the checkout it is calculated for you when you enter your delivery address. It is calculated based on your location and the size/weight of your order. Generally it's about £120.
If you are out of our delivery range such as Cornwall or Aberdeen etc we will need to provide you with an up to date courier care.
What is the difference between the Deep Embossed range and the Enhanced range?
One difference is the thickness of the boards, the Deep Embossed boards are 25mm thick and the Enhanced are 22mm thick. The woodgrain is also different, it is a deeper embossed woodgrain on the Deep Embossed range and the Enhanced range has a twoway woodgrain design embossed into it, which is a little less pronounced. The Deep Embossed board is a bit strong too, although both suitable for commercial and domestic use.
Do you supply and install?
We are an online business, only supply. We are unable to recommend local installers.
How best to clean the decking?
We would recommend you jet was your decking every few months to keep it clean. it is also important to regularly remove debris and foliage from your decking as the tannins in plant foliage can cause discolouring on lighter boards, which can then take time to lighten.
Read our hand cleaning guide here.
Due to size and weight of product, there must be someone abled bodied to help unload vehicle. All deliveries must be signed for upon delivery. We will always call to book in orders before we load wagon and deliver in order to eliminate missed deliveries.
Delivery is calculated on order size on the shopping checkout page by entering your delivery details, you are able to check this out without completing a purchase. If a delivery cost does not come up, please contact us for a delivery quote.
All prices inclusive of VAT. Please contact us if you live in the following Postcodes, additional charges will occur – KW, IV, AB, PH, DD, BT. Delivery 5-7 working days.
Learn more