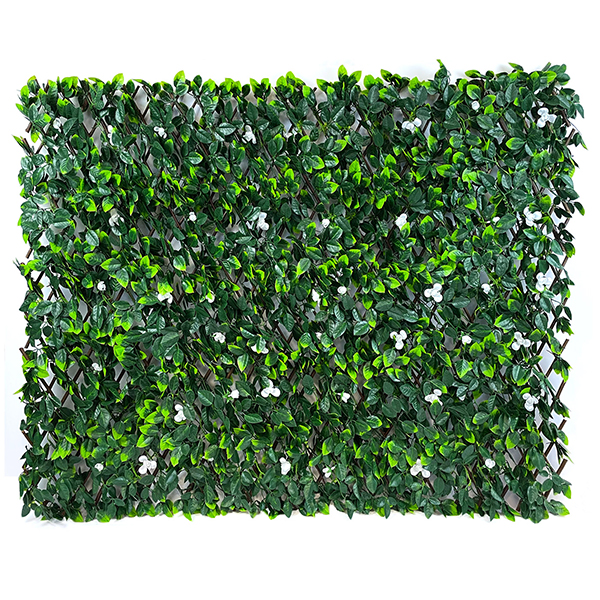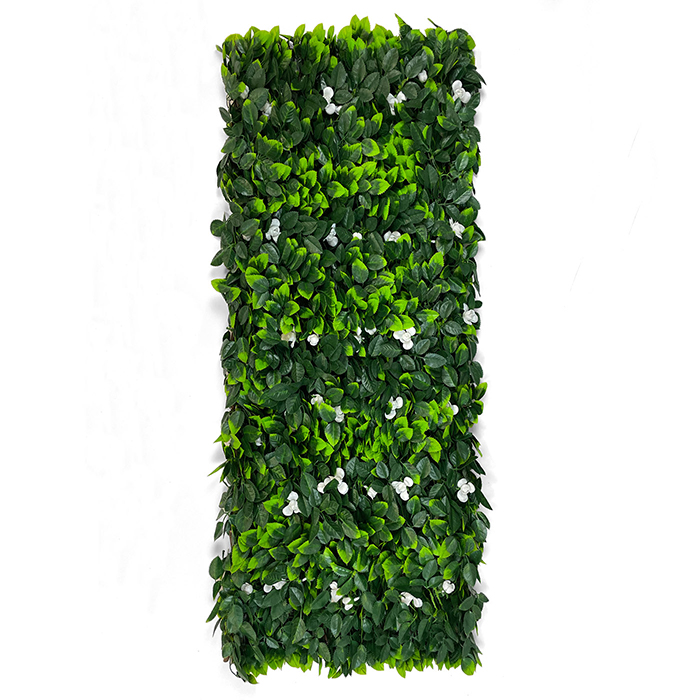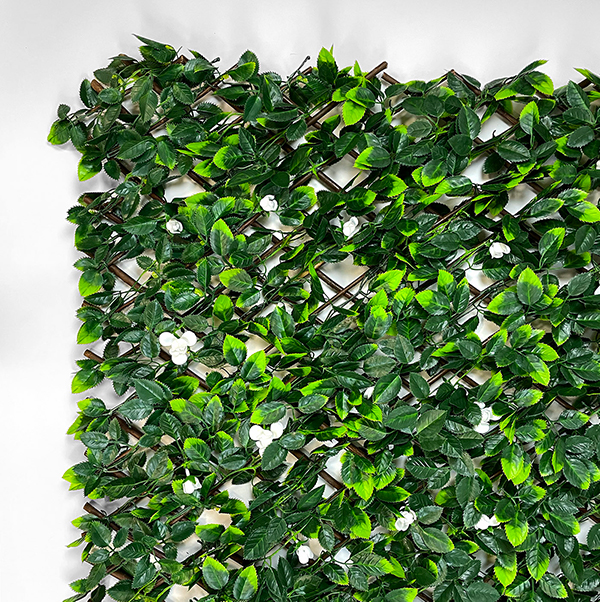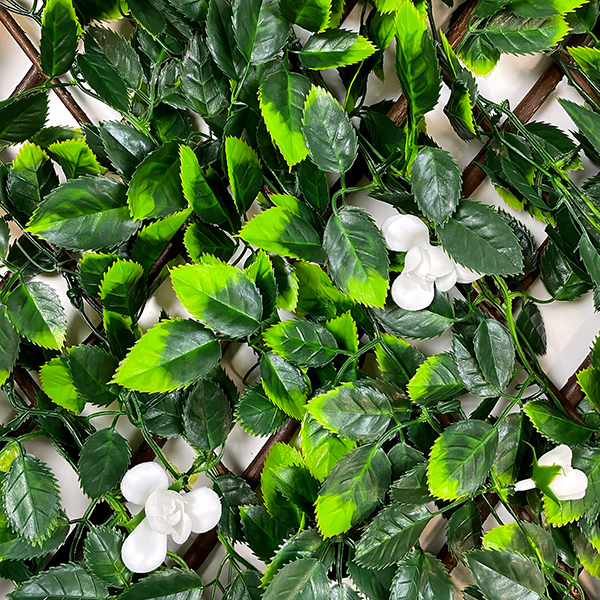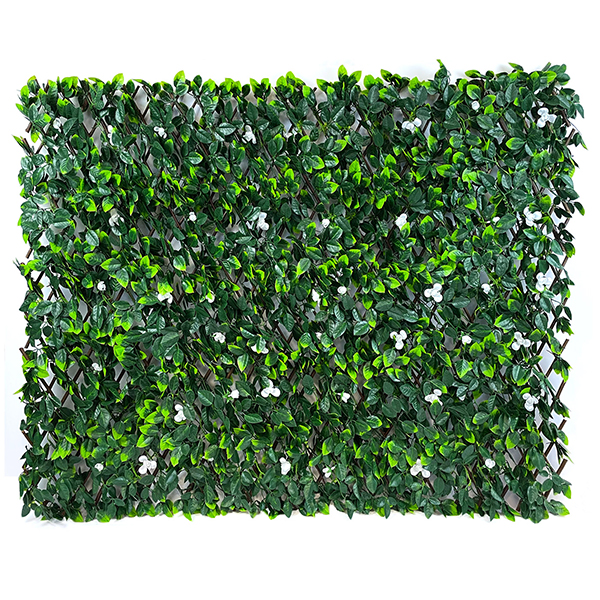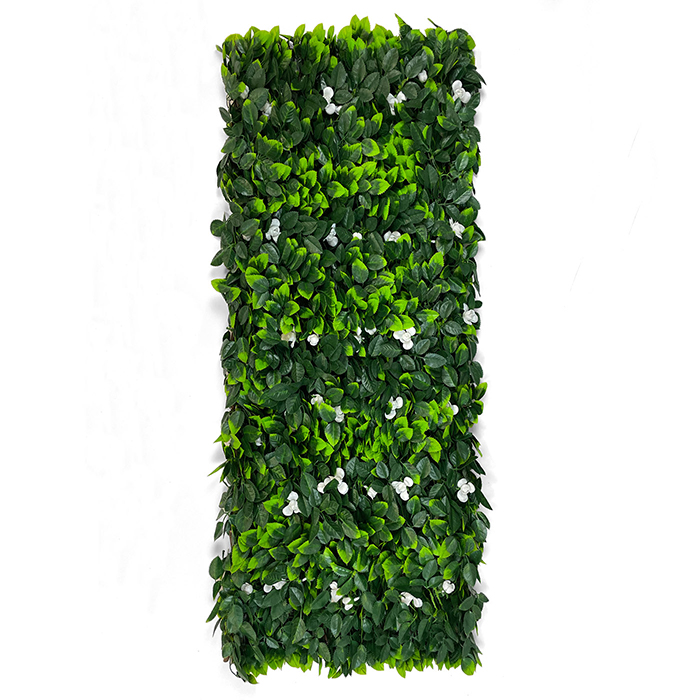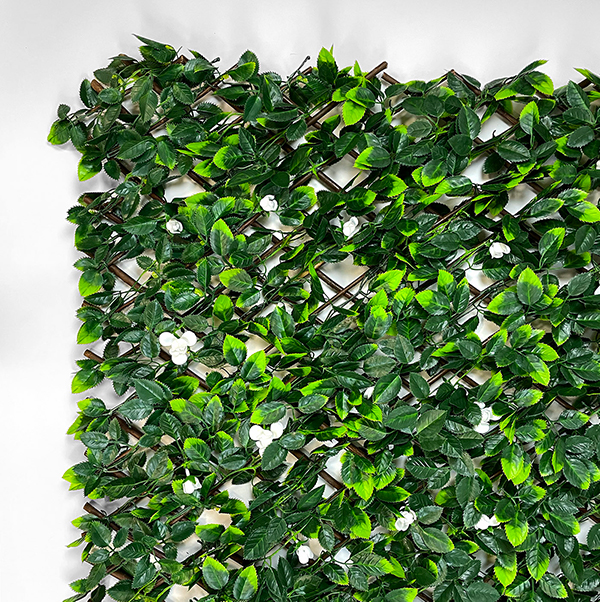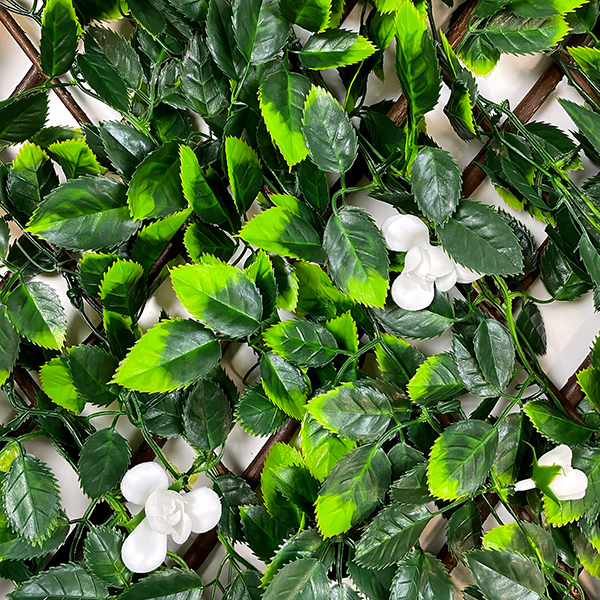 Artificial Hedging Extendable
Summer 2m x 1m
In stock
Enter your dimensions and let us calculate for you.
As if the artificial privacy screening in summer wasn't already beautiful enough with its stunning white flowers, it comes mounted on a real willow wood trellis, with the artificial leaves and flowers attached. The gorgeous expandable fence with leaves and flowers look incredibly realistic, perfect for creating those feature backdrop ideas, in your garden.
If you have pets or children, then opting for the artificial privacy screening in summer is the perfect choice for you. It's durable, high-quality and long-lasting, requiring little to no maintenance all year round and the garden privacy you need.
2m x 1m
2 – 3 working day delivery
Extendable willow trellis
UV Stable
Suitable for Indoors & Outdoors
Quick & Easy to install