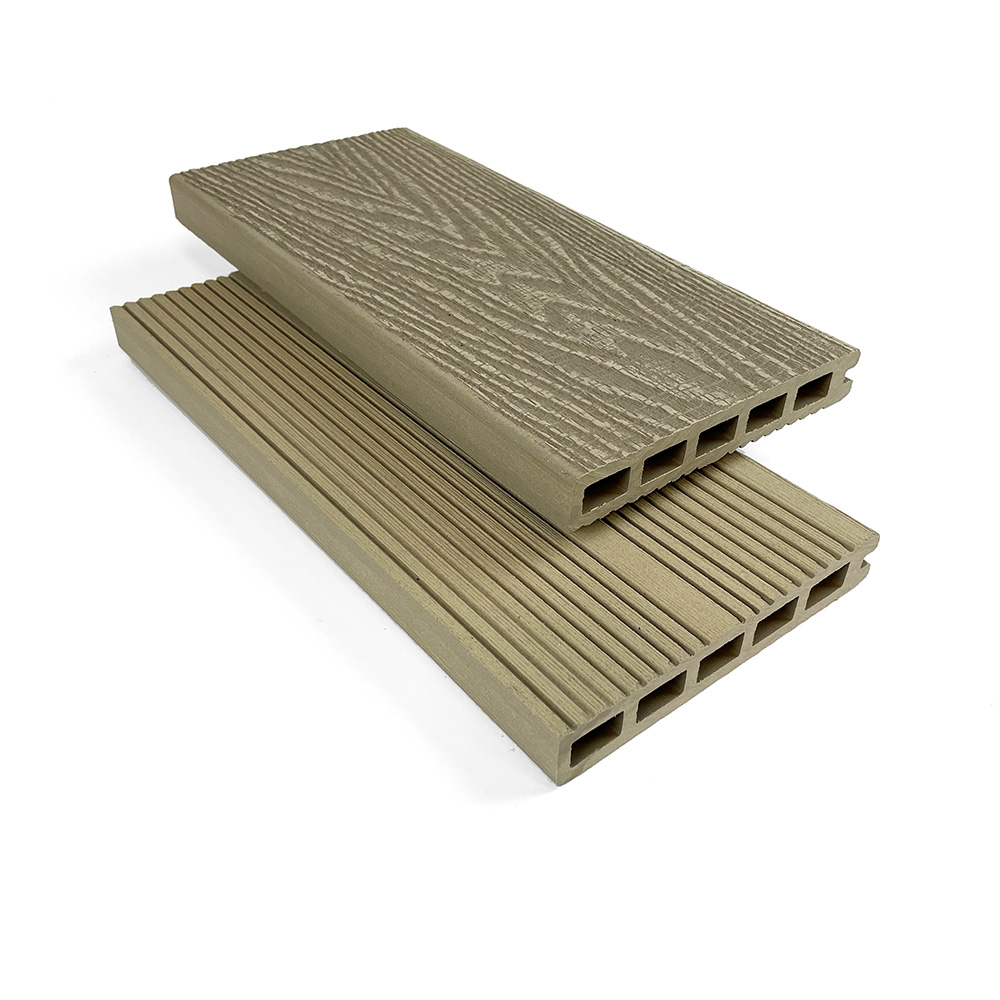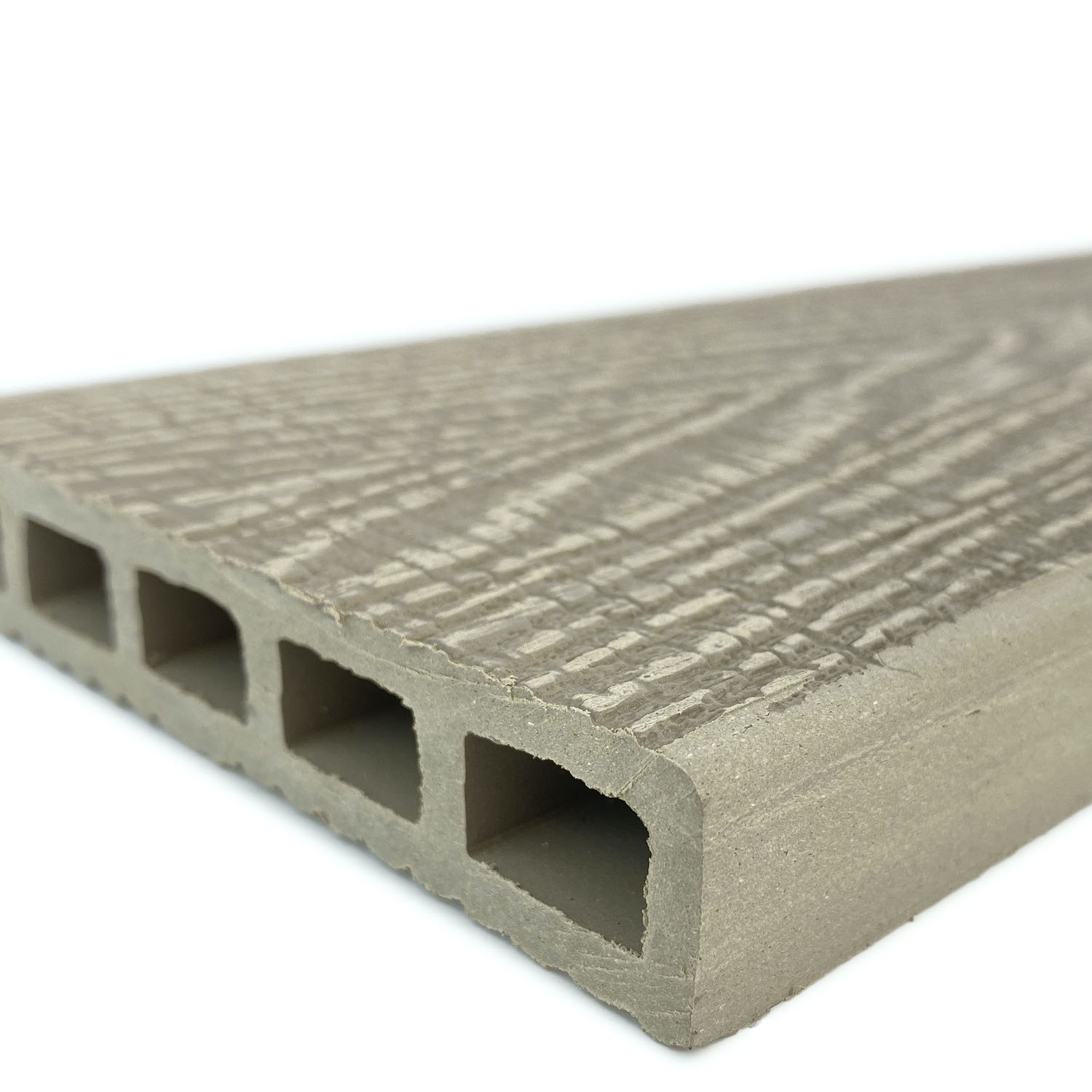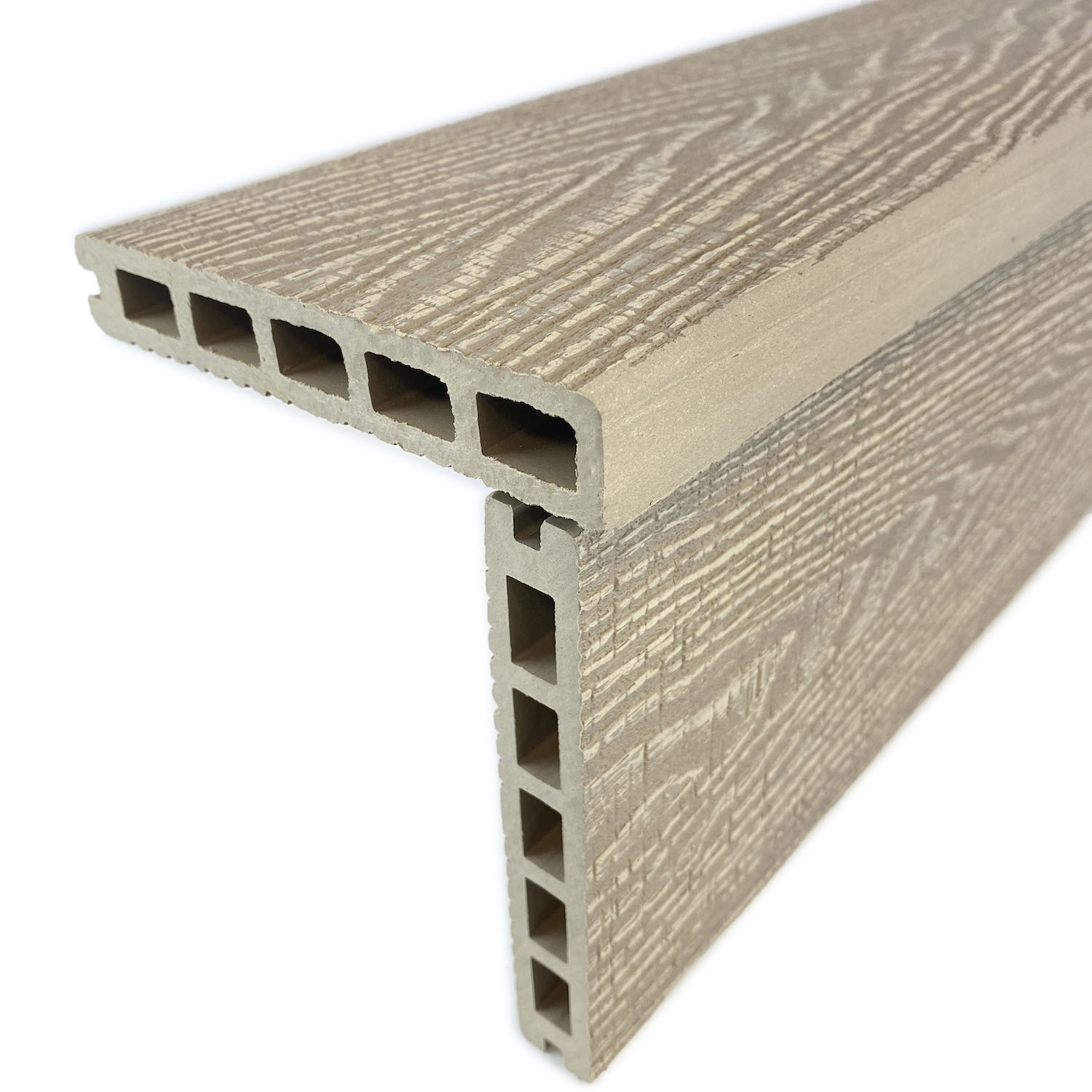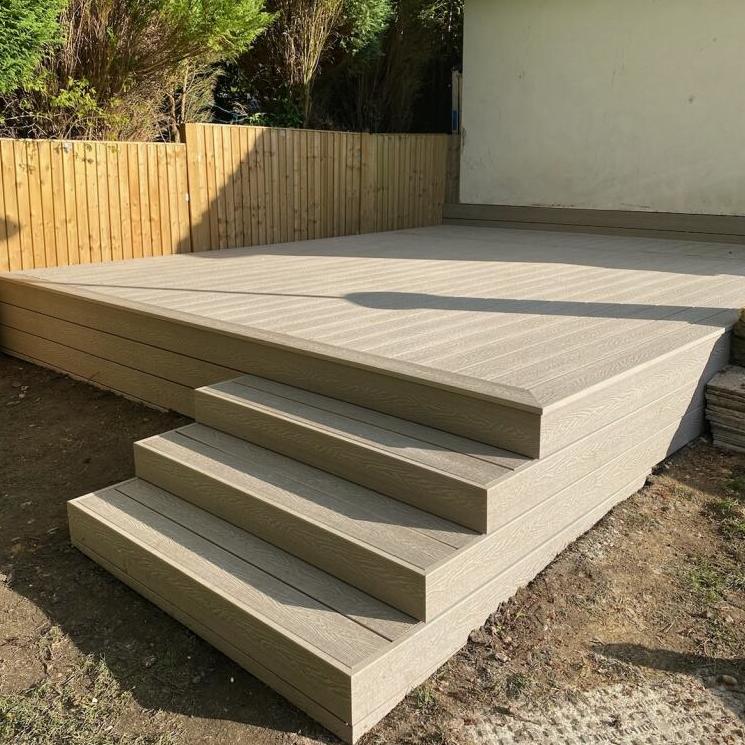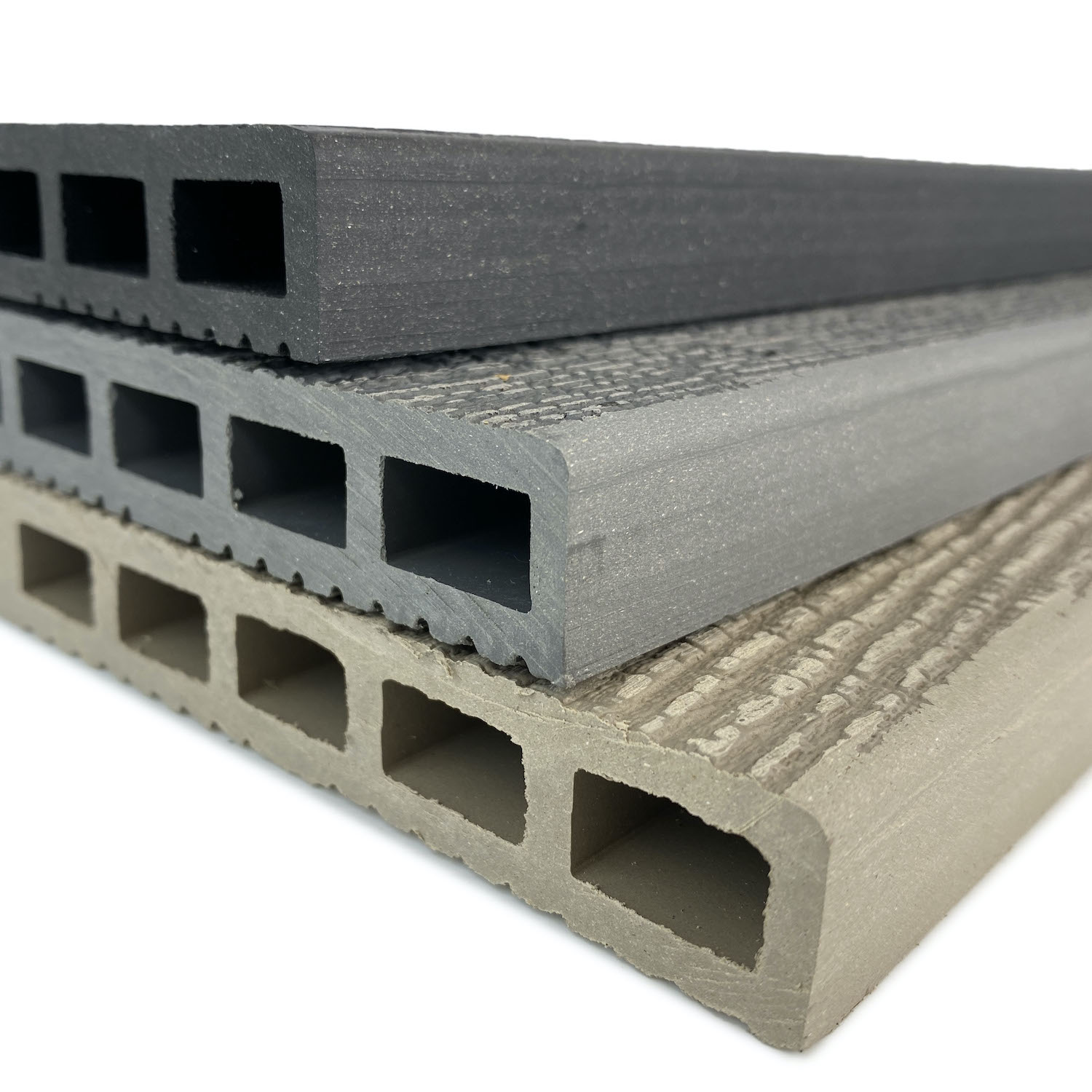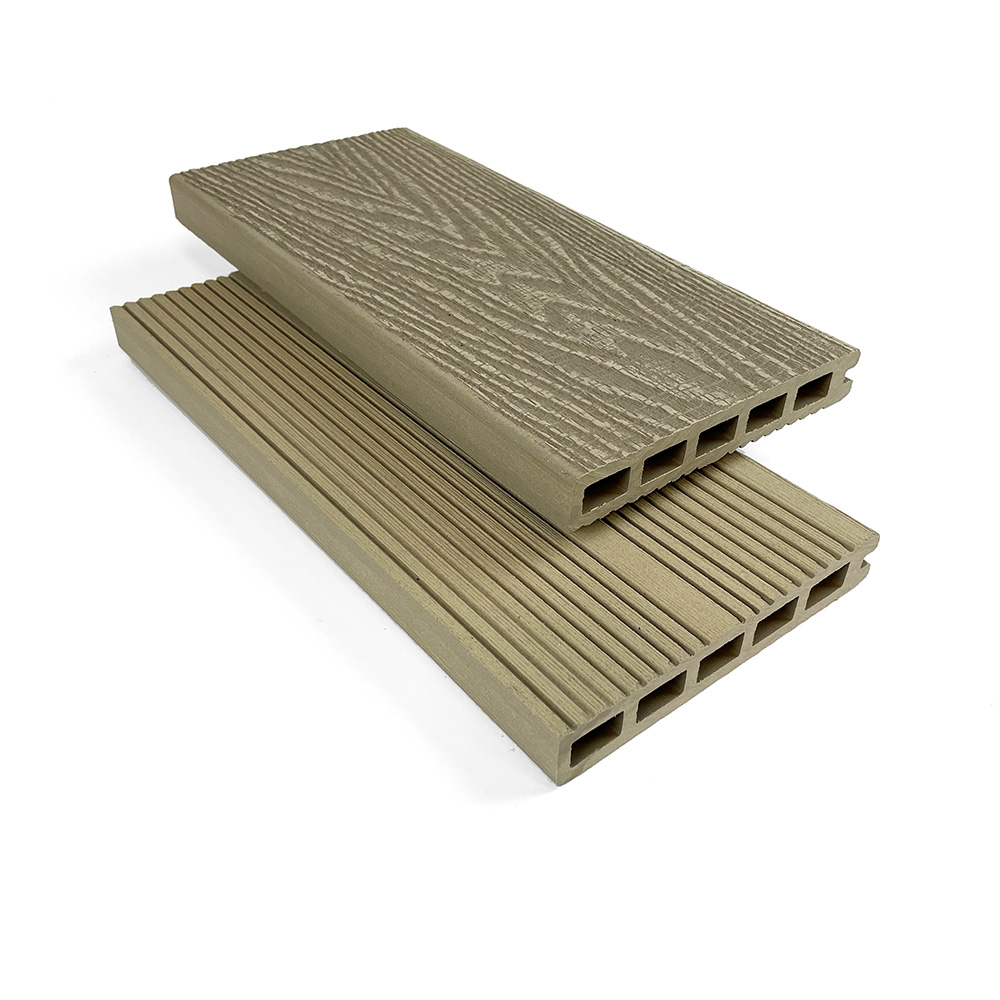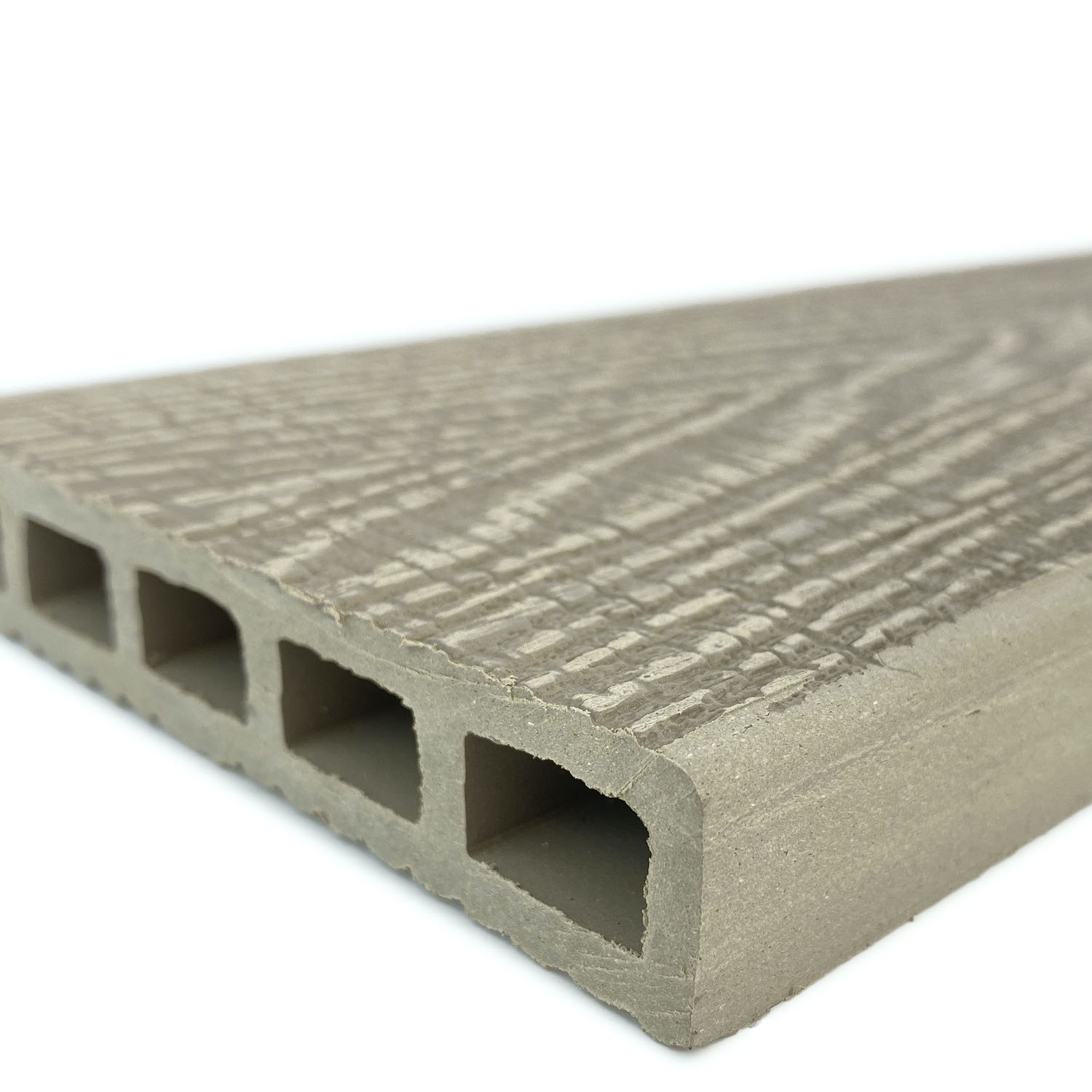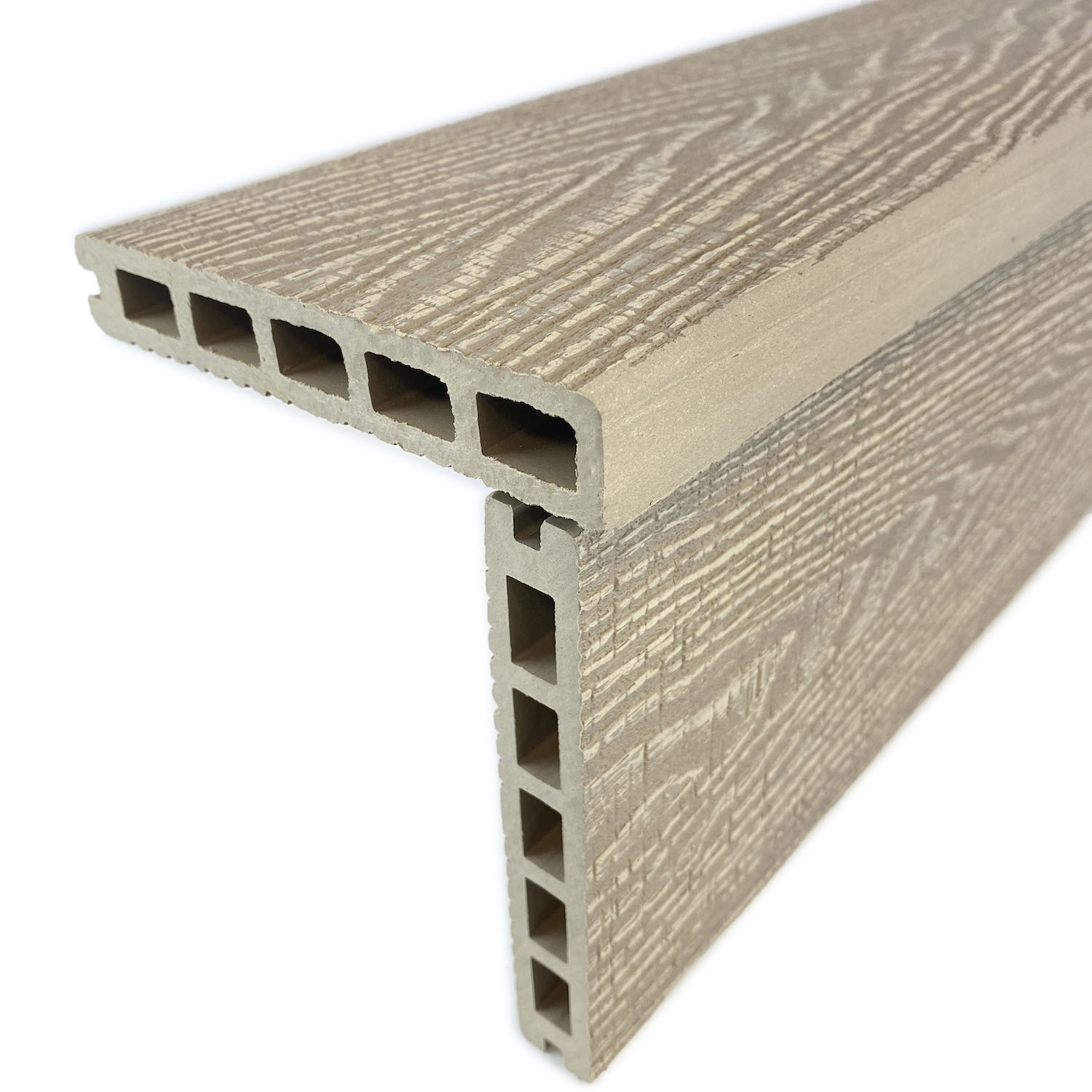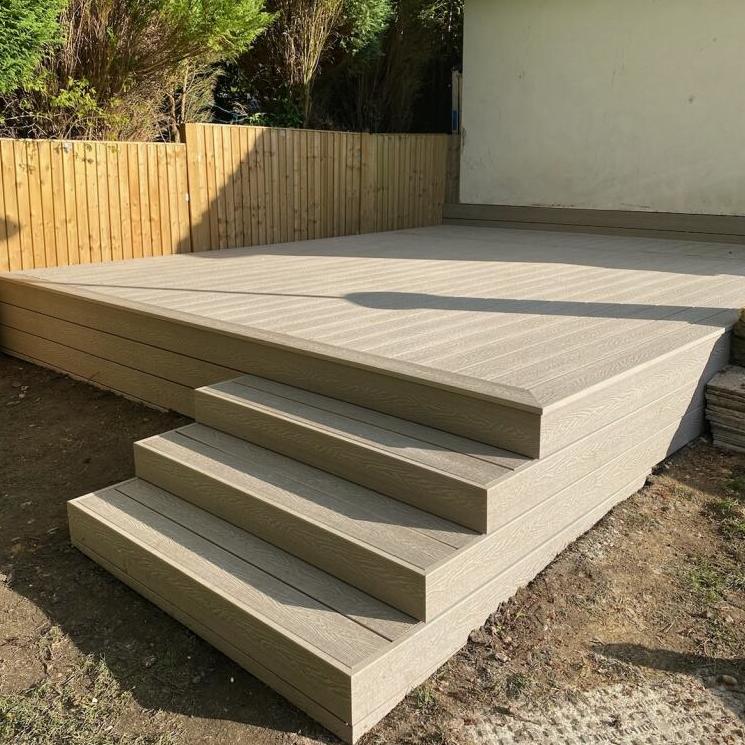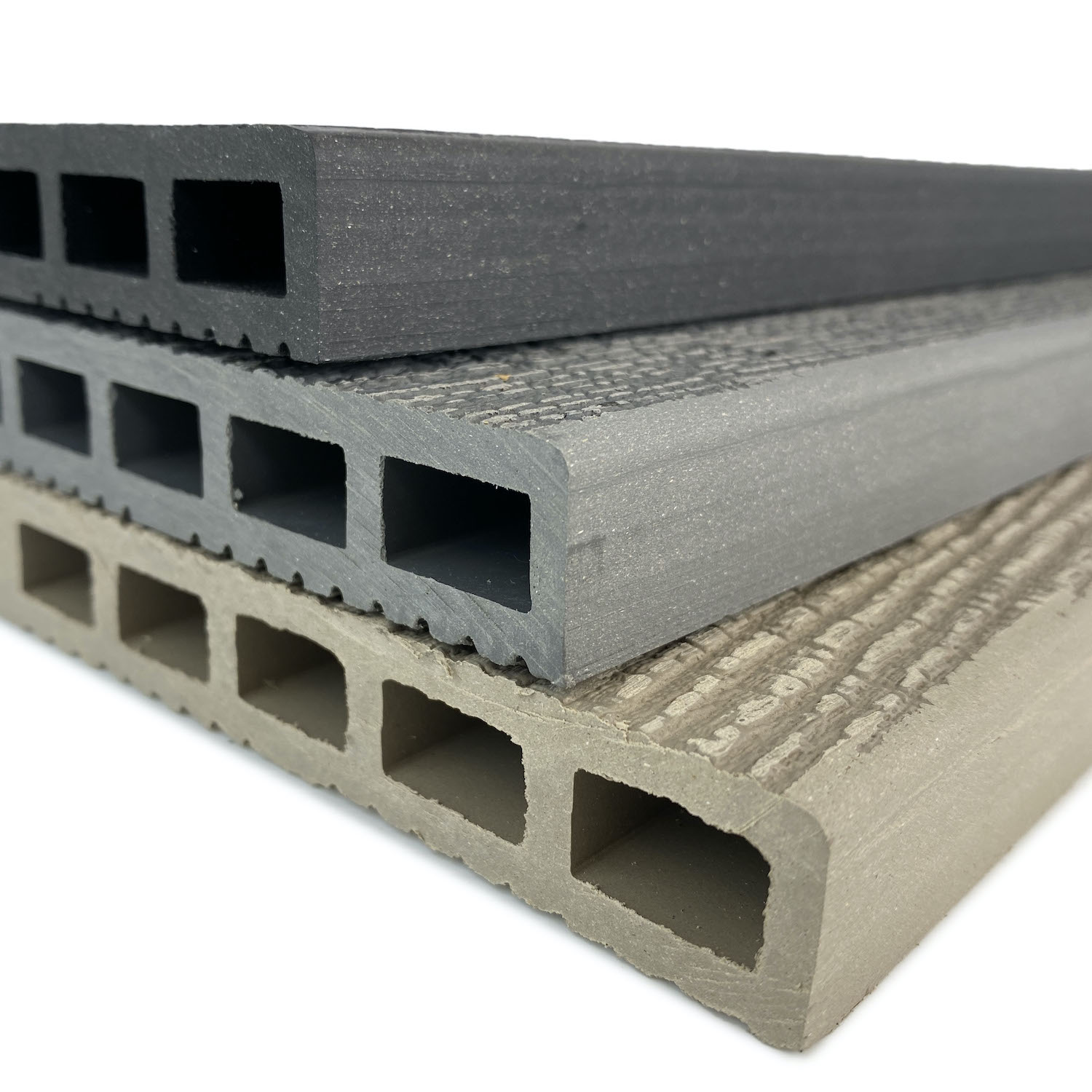 Enhanced range
Oyster Beige Square Edge board – 3.6m
In stock
Enter your dimensions and let us calculate for you.
Available on back 28th March
The stunning Oyster Beige Square Edge 3.6m composite decking boards are perfect for creating a seamless edge finish to your contemporary decking project. Unlike the L shaped trim it will give a flush seamless finish, as the 3.6m length square edge decking boards have a flat side unlike the regular boards. This allowing it to be used to edge a decking area. We advise using the colour coded screws to secure this product. On average you need one pack per square edge board. The colour of the screws will be matched up to your contemporary decking order.
Key features
3.6m boards
22mm thick
136mm width
6 wall honeycomb
Dual sided board
R11 Slip rating - BS 7976
Matching accesseries
3 colours
15 Year Guarantee
Samples available
Hidden fixing system (sold separately)